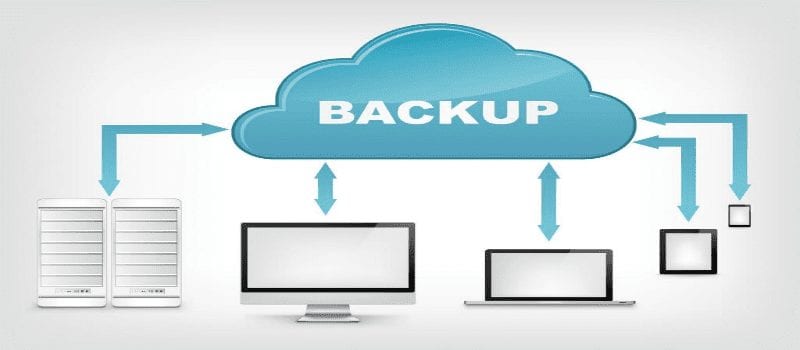 Solutions Review takes a look at several vendors and the features each one offers to businesses looking to streamline their backup and data recovery processes. From disaster recovery features, to speed and scalability, to low cost; we outline a few key capabilities that vendors in the space consider necessary in today's hybrid cloud backup and data recovery solution.
Vendor: Quorum
Key Capability: Disaster Recovery
Quorum's exclusive onQ Hybrid Cloud Solution, also known as DRaaS, provides a unique way to recover the most critical applications and data in the cloud after any storage, systems or site failure. Critical applications are always ready-to-run or test in the Quorum cloud by working in conjunction with the on-premise onQ Appliance. There is no need to ship new hardware, or even construct a machine from an image after a disaster. The recovery time for onQ is measured in minutes, not days.

Vendor: IASO
Key Capability: Backup Speed
By backing up 9,000 files per second IASO offers a unique technology called True Delta technologies. Where only the changes made in data backup instead not the full volume. This form of deep deduplication ensures that business only capture one full backup. This technology offers businesses back up on an average of less than 0.5% of the total data set, combining these changes in cabinets so bandwidth and CPU usage remains low. IASO also offers free archiving, and enables users to send data to a hosted provider for fast, secure online backup.
Vendor: Datto
Key Capability: Business Continuity
Datto takes business continuity further with its Hybrid Cloud Platform, which leverages Datto's integrated and converged BDR appliances, as well as Datto's inverse chain technology, to unify backup with an asynchronous mirroring / DR solution. Datto's Hybrid Cloud Platform is employed on all of on-prem Datto solutions, including Datto SIRIS 2 and Virtual SIRIS, Alto, and Alto XL.
Datto NAS is a network-attached storage that also benefits from the Datto Hybrid Cloud Platform. As users share documents, it takes snapshots of their data (as often as every five minutes) so they can easily roll back to previous versions of anything being worked on. All data syncs to the secure Datto Cloud so it is always accessible, even in the event of a disaster.
Vendor: Avere Systems
Key Capability: Compliance and Security
Avere Systems offers a hybrid cloud solution that provides an edge in compliance and security standards. Recently, Avere worked with the OpenSSL organization towards ensuring the its FXT product line, to align with FIPS 140-2 for both a traditional NAS installation and for a hybrid cloud installation.
"What does this mean? It means that the OpenSSL implementation has been compiled to use the OpenSSL FIPS Object Module for all cryptographic operations. The mode can be toggled, meaning that you may run the environment in either FIPS or non-FIPS modes. The FIPS Object Module ensures that only those cryptographic algorithms allowed in FIPS 140-2 are used, while all non-supported algorithms are disabled." The company explains in their blog.
Ron Bianchini, CEO and co-founder of Avere Systems explains why this is important for businesses of all sizes.
"With FIPS validation, government agencies of all types are now able to leverage our hybrid cloud storage solution. We're excited to help these organizations take advantage of cloud computing without significant changes to their infrastructure."
Vendor: EMC CloudArray
Key Capability: Cost Effectiveness
EMC CloudArray's approach to storage management enables businesses to scale storage area networks and network-attached storage with on-demand cloud storage, providing a permanent solution for block and file capacity expansion, offsite storage, and data archiving. CloudArray's software-defined storage modernizes existing storage strategy by allowing users to instantly access a new tier of cloud-integrated storage with the look, feel, and performance of local storage and meet expanding on-premise and off-premise storage demands without relying on tape. EMC puts financial limits at ease with technology that keeps cost and space in mind. EMC expands on its cost effective model:
"With so much data going to the cloud, it's natural to worry about the cost of storage and the impact on your network. CloudArray minimizes this impact with sophisticated deduplication and compression technologies that can reduce storage needs up to 10x! And with a granular bandwidth scheduler, you can easily limit the amount of data pushed to the cloud at peak times and throttle your bandwidth usage based on business requirements."