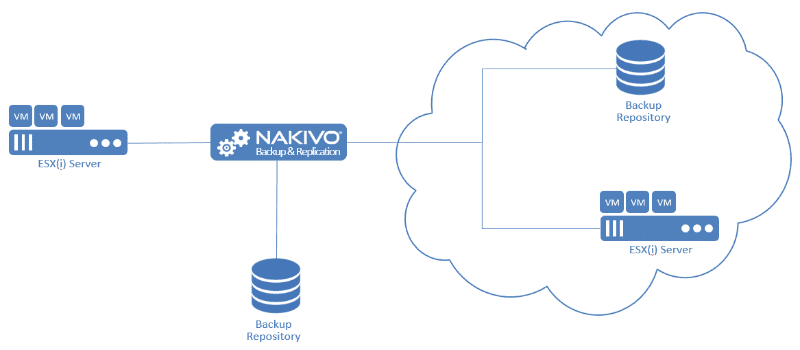 Headquartered in Silicon Valley, NAKIVO Inc. is a privately-held company founded in 2012, and continues to deliver innovative backup and recovery software for businesses of all sizes. NAKIVO's reputation for developing fast, reliable, and affordable data protection solutions for VMware and Amazon Cloud environments is bolstered with the recent release of NAKIVO's Backup & Replication, version 6.1.
The new version takes VMware backup performance to a new level by speeding up recovery, and simplifying backup management. The company explains that the new version extends Microsoft Exchange capabilities, allowing customers to instantly browse, search, and recover Microsoft Exchange 2016 and 2013 objects (such as emails) directly from compressed and deduplicated VMware VM backups, without the need to restore the entire VM first.
"We are excited to release the new NAKIVO Backup & Replication v6.1," said Bruce Talley, CEO and co-founder of NAKIVO. "We are committed to delivering functionality that helps our customers meet their RTO and RPO objectives for VMware backup and recovery."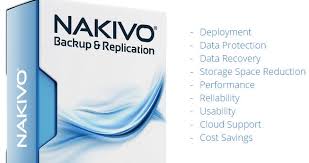 NAKIVO's new offering's capabilities don't stop there: Traditionally, the transaction logs that record changes that are made to the Microsoft Exchange database can pile up, and soon demand large amounts of available disk space. NAKIVO v6.1 can truncate these log files. According to Talley, other new features include the new, 'Hot Add Feature' which enables the backup and recovery product to read and write data directly to or from VM datastores, completely bypassing LAN, and offloading production LAN from the data protection traffic. This increases VMware backup and recovery speed for users. Compliant, and agentless, the product is intuitive, and supports live applications and databases through a clean web interface.
"NAKIVO Backup & Replication is VMware-certified, purely agentless, can be installed on Linux and Windows, deployed as a pre-configured VMware Virtual Appliance and AWS Amazon Machine Image, and can also be installed directly on Synology NAS to create a high-performance VM backup appliance."
For more backup and recovery solution providers with innovative back up solutions, visit our Solution Provider Directory.