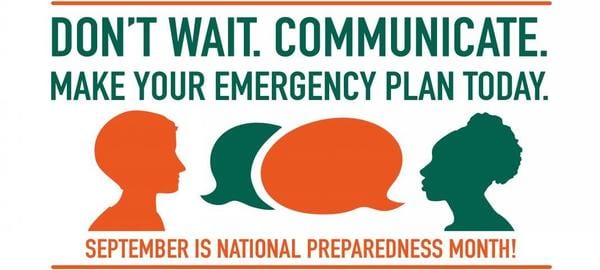 By Jamie Zajac
September is National Preparedness Month, and while the calendar is filled with plenty of pseudo-holidays and theme months, National Preparedness Month is actually a very important one. It's the perfect time to take inventory and make sure your IT systems are fully protected against the myriad of disasters that can occur over time.
Disasters come in many forms. From a minor coffee spill to a major hurricane or snowstorm, the associated downtime and data loss can be costly for your business. The good news is there are steps you can take to mitigate the damage and recover relatively quickly.
Here's a quick look at some best practices you can follow to make sure your critical business data is protected during National Preparedness Month:
Protect your data against human error
Ask just about any IT security expert and they'll tell you one of the biggest threats to your business's data is human error. People make silly mistakes all the time – the kinds of mistakes that can lead to deleted files, misplaced laptops, and unplanned system downtime.
The best way to protect against human error is to make sure your data is backed up and emphasize education within your organization. That means making sure employees are well versed in things like password protection policies, how to make sure hardware is secure, and generally being careful about how company data is handled. Make sure employees notify management right away when devices containing company data are lost or stolen. And be sure to invest in software that can remotely wipe those devices clean.
Protect your data from ransomware and other viruses
Viruses, including spyware, ransomware and other malware attacks can wreak havoc on your systems. To protect your important business files be sure to update your password policy, educate your employees about phishing emails and ransomware, test your backup system's restore capabilities, and ensure your firewall and antivirus software are up to date.
Protect against hardware failure
To prevent potential hardware issues, make sure PCs and servers reside in a clean, climate-controlled environment. Also, consider running more cloud-based applications to lessen the burden on existing hardware. Migrating what you can to the cloud will also lessen maintenance costs over time.
Create a comprehensive disaster recovery plan
The most important component of any disaster recovery plan is backup software. Onsite backup provides the fastest achievable restore times, since data is transferred from a local network to local hardware. The danger is if there is a local failure, such as a power outage or natural disaster, the onsite backup becomes unusable.
Offsite or cloud backup provides an extra layer of reliability and protection from local failures and natural disasters, but recovery time from an offsite location is generally slower. A hybrid approach, backing up both onsite and offsite, offers the speed of local backup with the reliability and redundancy of a secondary location. An added bonus is that backup software protects your data from all types of disasters, including human error, ransomware, hardware failure and more.
Here are some other things you'll need to do to complete your disaster recovery plan:
Appoint a disaster recovery point person to organize the creation and ongoing maintenance of the disaster recovery plan.
Establish a chain of command and communications. Know how to reach people.
Take an inventory of possible risks and develop step-by-step procedures to return your business to normal after a disruption.
Make sure you have a place to meet employees if disaster forces you from the office and designate an alternative site of operation if appropriate.
Make a plan to recover your files and be sure to test it.
Make sure the disaster preparedness plan is available in hard copy format and make sure employees have copies.
Share your plan with critical external contacts.
Keep your plan current. Revisit your plan regularly to ensure it's up to date.
Here's hoping your National Preparedness Month is educational, productive and fun. Happy preparing!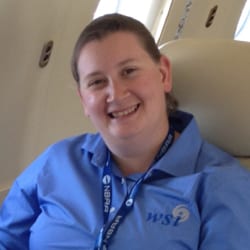 Jamie Zajac is a Senior Product Manager and Disaster Recovery Expert at Carbonite. Carbonite provides small-to-midsize businesses with comprehensive disaster recovery solutions, including data backup, recovery, archiving and more. Find out how Carbonite can protect your critical business data at Carbonite.com.