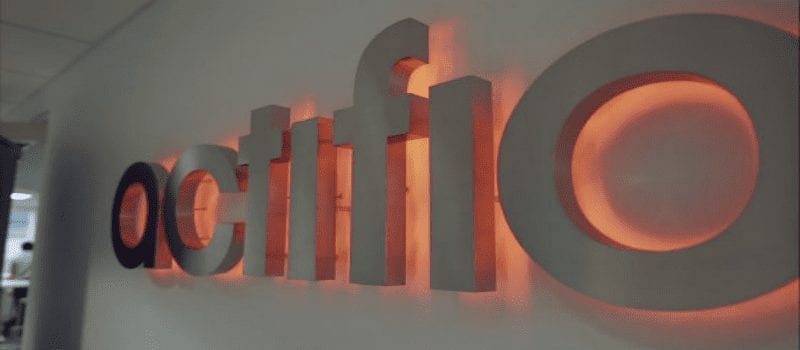 Actifio today announced support of Microsoft Azure with the availability of the Actifio Sky, in the Azure Marketplace. Actifio's copy data virtualization platform helps enterprise customers move faster to the cloud, speeding up hybrid cloud adoption.
Azure customers will now be able to take full advantage of Actifio's test data provisioning for application development, backup, disaster recovery, instant recovery, data migration, long-term retention or analytics. This announcement comes at a time when that more enterprises than ever are shifting their largely antiquated data infrastructures to the cloud.
Actifio helps enterprise CIOs reduce risk while moving faster to a hybrid cloud, with a data management platform that:
Provides a cloud on-ramp that can start with low-risk use cases, such as vaulting backups to the cloud, bursting and shifting application testing and development to the cloud, and testing instant recovery in the cloud;
 

Satisfies development, test, and line-of-business teams with accelerated software releases, driven by improved Test Data Management with instant, secure, self-serve access to virtual data in Azure using Actifio Sky.
Empowers cloud-focused continuous integration (CI) and delivery (CD) processes to build, deploy and deliver higher quality applications faster which speed new capabilities to market;
Protects critical applications such as large databases, with instant recovery on-premises or in the cloud and point-in-time rollbacks, regardless of location;
Applies SLA-based data lifecycle policies that can be managed easily across clouds and sites globally; and 

Supports on-premises deployments, including Azure, AWS, Google Cloud Platform, IBM Softlayer, Oracle Cloud, and over 50 MSP clouds.
"Microsoft Azure is the trusted cloud destination for enterprises and governments, in no small part because of Microsoft's deep understanding of the requirements of their mission critical-applications," said Tad Brockway, General Manager, Azure Storage. "As enterprises move to the cloud, we see hybrid as their primary strategy and of course their key applications and databases demand special attention. The Actifio data virtualization platform with Actifio Sky™ in the Azure Marketplace extends hybrid cloud capabilities to help enterprises leverage Azure for their most important applications."