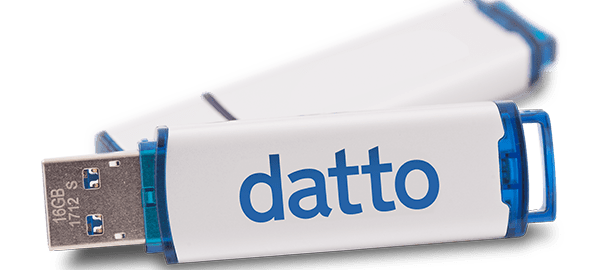 Datto recently announced updates to two products within its solutions family, providing enterprise businesses with continuity offerings for greater scalability and flexibility. Datto has expanded its SIRIS 2 Enterprise product line to allow for up to 60TB of storage, giving MSP's flexibility in what they can offer to their clients. In addition, Datto upgraded its bring your own device (BYOD) solution with the launch of GENESIS 2. Datto has a commitment to ensuring the world's data is safe, no matter where it lives. In doing so, they help drive growth for their partners.
SIRIS 2 Enterprise
This update is aimed at the expanding enterprise market, now catering to those businesses that have larger data requirements, up to 60TB. This newly refreshed product offering utilizes the same core technologies as the entire SIRIS 2 product line, which offers instant on and off-site virtualization, Screenshot Backup Verification, Inverse Chain Technology, Backup Insights, and end-to-end encryption. Datto SIRIS 2 is ideal for limiting downtime, and clients have piece of mind knowing their organization can scale as a result:
500GB to 2TB with SIRIS 2 Business;
1TB to 5TB with SIRIS 2 Professional;
5TB to 60TB with SIRIS 2 Enterprise (40TB to 60TB will come standard with dual Intel Xeon E5 twelve-processors, configurable to 1TB of RAM)
GENESIS 2
This is a revamped USB-based imaging technology that converts a variety of backup and disaster recovery (DR) hardware into a SIRIS 2 business continuity device. MSP's will benefit by having the ability to convert an unlimited amount of devices while using the same USB drive, without added cost. Partners will be able to save a good deal of time configuring these appliance settings during the conversion process, and converting hardware into SIRIS 2 will be smoother as a result.
Other included features are improved hardware capabilities, enhanced support for devices on Datto's 'supported hardware' list and no provisioning fees. Datto's founder and CEO Austin McChord talks a bit about the update: "The product expansions reinforce Datto's commitment to giving our partners the best tools for business continuity. We are excited to see our partners continue to deploy even more of Datto's award-winning Total Data Protection solutions to enterprise environments, and continue to grow and build out their businesses."
Click here for the original release.