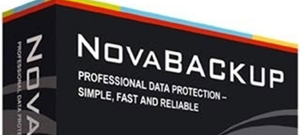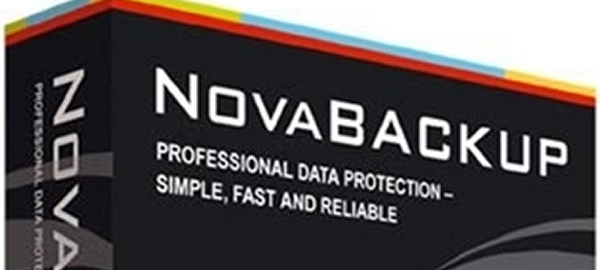 NovaStor has recently launched NovaBACKUP 17, a single-server backup solution for small businesses. The new release offers real-time reporting features and one-step email notifications. In addition, version 17 provides NAS (Network Attached Storage) device optimization, enhanced reliability and stability, and free setup assistance to ensure easy and successful installation.
The company talks about their standing in the industry: "NovaBACKUP software, over the past few years, has firmly established a leadership position via 3rd party reviews, as the best single-server backup solution on the market. This continued recognition comes from the fact that NovaBACKUP comes equipped with an all-inclusive, full feature set, including options for both local and online backup destinations, supports both physical and virtual environments and stands at a price point similar to the entry models of competing solutions."
In version 17, NovaStor has added US-based phone and email support with the sale of each server product. They are also the first company in the industry to provide one-on-one scheduled appointments with their technical experts to assist in configuring NovaBACKUP.
NovaBACKUP 17's creation was influenced largely by the healthcare industry and their demands for staying current with standards and regulations introduced through HIPAA. This is a worthwhile feature for users in all industries, as many of the regulations imposed by government agencies help to ensure safe and secure backup, no matter the field.
Other features of NovaBACKUP 17 include:
Backup summary reports: Provide a clean, easy-to-read view status of all recently completed backups
HIPAA compliance: Healthcare environments are granted secure backups
Holiday scheduling: Flexibility configuration of backups according to schedules, no matter how unique
Email alerting: Immediate notifications of critical backup job information, including completion
Streamlined efficiency: Stability as a result of under-the-hood enhancements
Mike Andrews, Managing Director at NovaStor explains: "We're very excited with the release of NovaBACKUP 17. Not only has the product reached new tiers for speed and efficiency, but now we're even including "Setup Assistance" with each server purchase. This is an industry-first installation service which continues to support our claim of being "Backup for the Rest of Us."
Click here for the full press release, and download our free backup and disaster recovery buyers guide for more information on the top solutions vendors in the industry.

Editor
at
Solutions Review
Timothy covers BI and data analytics at Solutions Review. He is a recognized thought leader and influencer in the enterprise middleware space. Timothy has also been named a top-75 global business journalist by Richtopia.

Latest posts by Timothy King (see all)