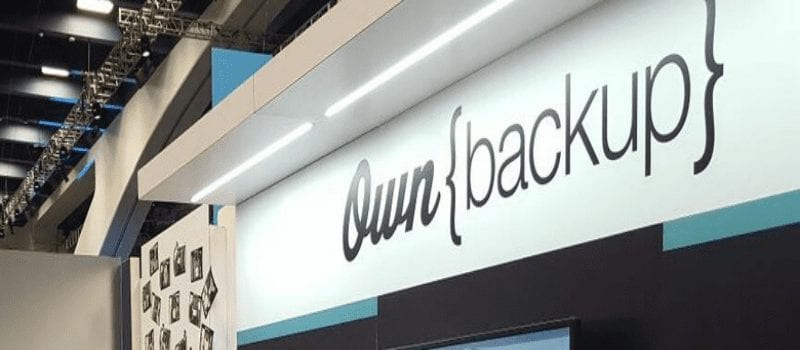 OwnBackup is a top cloud-to-cloud backup and restore vendor, known for providing secure, automated, daily backups of SaaS and PaaS data, as well as sophisticated data restore tools for disaster recovery. With exciting news from the company today, they have announced the availability of the latest version of their powerful cloud-to-cloud backup and recovery platform, boasting some seriously powerful new features. OwnBackup has always delivered ways for organizations to improve database monitoring and proactively manage cloud data, but those capabilities have been bolstered to drive added business value for consumers.
Added to to todays' company news, is confimation of a Series A funding round, where investors, Innovation Endevors, and Oryzn Capital joined Salesforce Ventures, Salesforce's corporate investment group, with the investment. With this funding OwnBackup will accelerate its global expansion efforts, continue to provide comprehensive data protection and rapid mitigation capabilities needed by enterprises to confidently embrace the age of cloud .
"Organizations are embracing cloud-based infrastructure and Software-as-a-Service (SaaS) applications in droves, yet few are properly equipped to protect and restore the data within their SaaS infrastructure. Data is the lifeblood of today's businesses so relying on legacy backup tools or assuming SLA agreements with SaaS vendors cover data can be detrimental mistakes," said Sam Gutmann, OwnBackup CEO. "Taking a proactive approach to managing SaaS-application data needs to become a priority. Our goal is to give enterprises an easy way to effectively know not only that there is a potential data loss or corruption event, but also exactly what data is affected and how to fix it."
Key platform advancements to strengthen data protection include:
An easy-to-understand way to visualize how data changes over time – The platform's new graphing system creates visual data reports that deliver a comprehensive view into data changes, enabling the ability to derive rapid insight and response.
Rapid metadata restore capabilities – The latest version of the platform takes metadata protection to the next level by protecting and automatically recovering metadata corruptions or deletions within the actual application schema.
A sophisticated executive notification system – OwnBackup now can instantly deliver important alerts when unusual patterns emerge to provide timely C-level visibility (i.e., percentage of records modified/deleted during an application update).
For complete details on the latest OwnBackup offering, check out www.Ownbackup.com, and as always, follow Solutions Review on Twitter and Linkedin for your latest and greatest in backup industry news and releases.