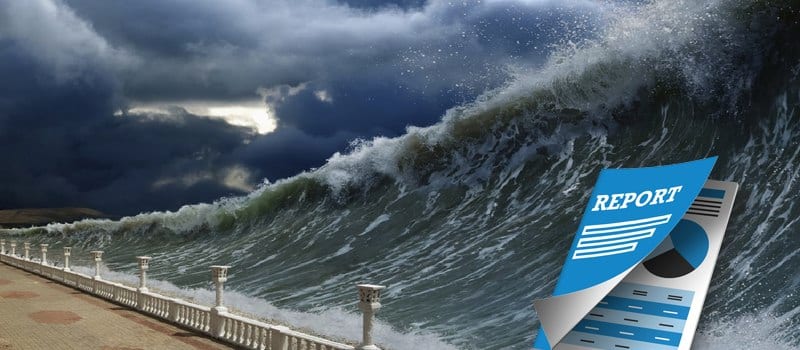 Zetta.net recently released the findings to their 2016 SMB Recovery Readiness Study, revealing how vulnerable small and medium sized organizations are to downtime and system failure. Zetta polled more than 300 IT professionals about their IT environments and how they handle Disaster Recovery. The online survey spanned professionals from more than 15 industries, representing organizations from 50 to more than 1,000 employees.
The study found that while SMBs are becoming increasingly focused on Disaster Recovery readiness, 84 percent of respondents noted that several days of IT downtime would cause major to irreparable loss. As a result, 53 percent of those polled shared that they rely on more than one recovery method in order to keep their business afloat.
The 2016 report also describes a growing trend in the deployment of cloud-based Disaster Recovery and Business Continuity tools. 37 percent of polled organizations now employ a cloud solution, which is a 26 percent increase from 2015. 10 percent of data-driven organizations now exclusively use cloud-based recovery tools, which represents a more than 100 percent increase from the previous year's findings.
Even though some of the numbers Zetta is recording are trending in the right direction, preparedness rates are still suffering. Small and mid-sized companies are still failing to properly monitor and secure their Disaster recovery plans. As a result, 33 percent of those polled reported that their company rarely tests the recovery plan they currently have in place, with more than 60 percent failing to do so more than once per calendar year. Even more disturbing is that 13 percent of IT professionals admit that their company has no technical plan in place to deal with the effects of a disaster.
Cost remains the most important factor for those looking into purchasing a new Disaster Recovery tool, though recovery speed, reliability and simplicity are also hot commodities. Mike Grossman, CEO at Zetta, adds: "SMBs have made increasing investments into their virtual infrastructure to save on costs and resources, yet DR strategies to protect those virtualized workloads are still falling behind in comparison."
For full report details, including additional highlights and findings, click here.

Latest posts by Timothy King
(see all)