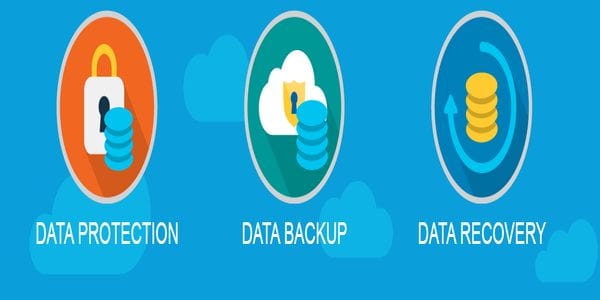 Data protection industry giant Seagate recently announced a series of hybrid cloud data protection solutions that enable organizations to manage large increases in data and complex security needs with ease and cost effectiveness. The solutions will be delivered by of Seagate, of course, but also by their value-added resellers and managed service providers. The new hybrid cloud solutions being made a part of Seagate's portfolio include:
Seagate Backup and Recovery Software
Seagate Cloud Backup and Recovery Services
Seagate Backup and Recovery Private Cloud
Seagate Data Management Services
According to the company, one of the greatest challenges facing IT departments is "the need to shorten backup and recovery times." Seagate's new backup and recovery solutions can be deployed quickly, minimizing the time that is required for running backups, which streamlines management and restore data instantly. Seagate's Data Management Services help to improve total cost of ownership by analyzing data usage without manual intervention by a user. The software will then automate the most cost-effective storage tier the data should be housed in. This feature will enable users to meet compliance requirements, policy regulation, and data governance.
Seagate's new suite of backup and recovery offerings deliver up to 400 percent performance improvement in the speed of backup, restore, and replication than previous solutions, according the vendor. This will make it possible for organizations of all sizes to protect growing data sets with their standard backup window without negatively impacting work production environments. The software can handle up to 6TB of compressed data an hour on a single module as a result of optimization.
Mike Palmer, Senior VP and GM of Cloud Solutions at Seagate explains: "Today our customers and partners are faced with explosive data growth, compliance requirements, the cost and complexity of non-traditional applications like the Internet of Things, big data and the ongoing transition to software-as-a-service. At the same time IT budgets are not increasing, security threats continue to put organizations at risk and data center operations are taking more time away from the core business. Today we are responding to each of these challenges – through new performance, scale, availability and management solutions, which drive out operational complexity and give our customers and partners time back to run their core business."
Seagate's recovery cloud for backup and recovery supports multi-tenancy and delivers speed, unlimited scaling, and high availability. Enterprise organizations can start with the storage they need and then scale from there.
The new solutions suite will be available in August. Click here for the full press release.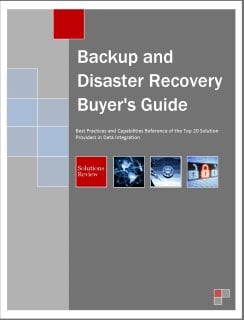 Get a free Backup and Disaster Recovery Buyers Guide, which provides an industry overview, profiles of the top solutions providers, and the questions you need to ask vendors before selecting a solution.