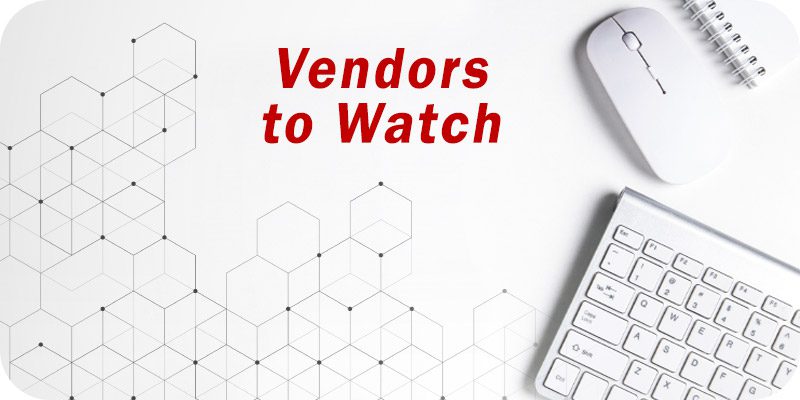 Solutions Review's Data Protection Vendors to Watch is an annual listing of solution providers we believe are worth monitoring. Companies are commonly included if they demonstrate a product roadmap aligning with our meta-analysis of the marketplace. Other criteria include recent and significant funding, talent acquisition, a disruptive or innovative new technology or product, or inclusion in a major analyst publication.
Data science and predictive analytics is one of the fastest-growing industries in the world. The field touts a burgeoning citizen data and enterprise software market mature with product options for an array of personas and use cases. AI and machine learning are major enablers here, both in terms of complexity and quality of output.  Complexity of analysis and automation are key buying drivers based on our meta-analysis. The amount of innovation happening in the development community will continue to vastly outpace mainstream adoption for at least several more years.
These data protection Vendors to Watch have met at least two of our five points of inclusion and represent to some degree the evolution of the marketplace. It's in that spirit we turn our attention to the immediate future. Providers are listed in alphabetical order. Provider names and logos are linked so you can learn more.
Continuity Software offers protection against ransomware groups which are now beginning to target data backup and storage systems. Its flagship offering, Continuity StorageGuard, is unique because many other providers don't cover these valuable infrastructure layers. StorageGuard helps organizations protect valuable data and ensures maximum data recoverability. Continuity's vulnerability capabilities show all security misconfigurations, automatically prioritized by business impact, and with clear remediation guidelines. 
Panzura makes your data immutable, so even when ransomware attacks happen (and they will), we'll restore your files instantly with no data loss or ransoms paid. The product features a suite of integrated apps that extend data access and management, enhance collaboration, and enable data monitoring. Panzura's data layer is called CloudFS and offers enterprise digital transformation capabilities. Global services are included as well.
Spectra Logic develops a full range of data management and data storage solutions for a multi-cloud world. Dedicated solely to data storage innovation for more than 40 years, Spectra Logic helps organizations modernize their IT infrastructures and protect their data with a broad portfolio of solutions that enable them to manage, migrate, store and preserve business data long-term, along with features to make them ransomware resilient, whether on-premises, in a single cloud, across multiple clouds, or in all locations at once.
Modern security teams use Symmetry Systems DataGuard, a Data Security Posture Management Solution, to gain a full understanding of their cloud data stores, data objects, and access permissions. With full hybrid-cloud data visibility they can reduce the frequency and impact of data breaches, and meet stringent compliance and privacy regulations.
Verified Backups
Using Verified Backups' patented database backup and recovery system, most clients are returned to operational status in less than an hour. The vendor's process includes creating a daily database backup on your server, encrypting the backup and transferring it securely to our data center, restoring your backup to make sure its usable, and inspecting key fields to make sure it's current.

Latest posts by Timothy King
(see all)