Storage and Data Protection News for the Week of June 2; Updates from Alcion, Cobalt Iron, Qumulo & More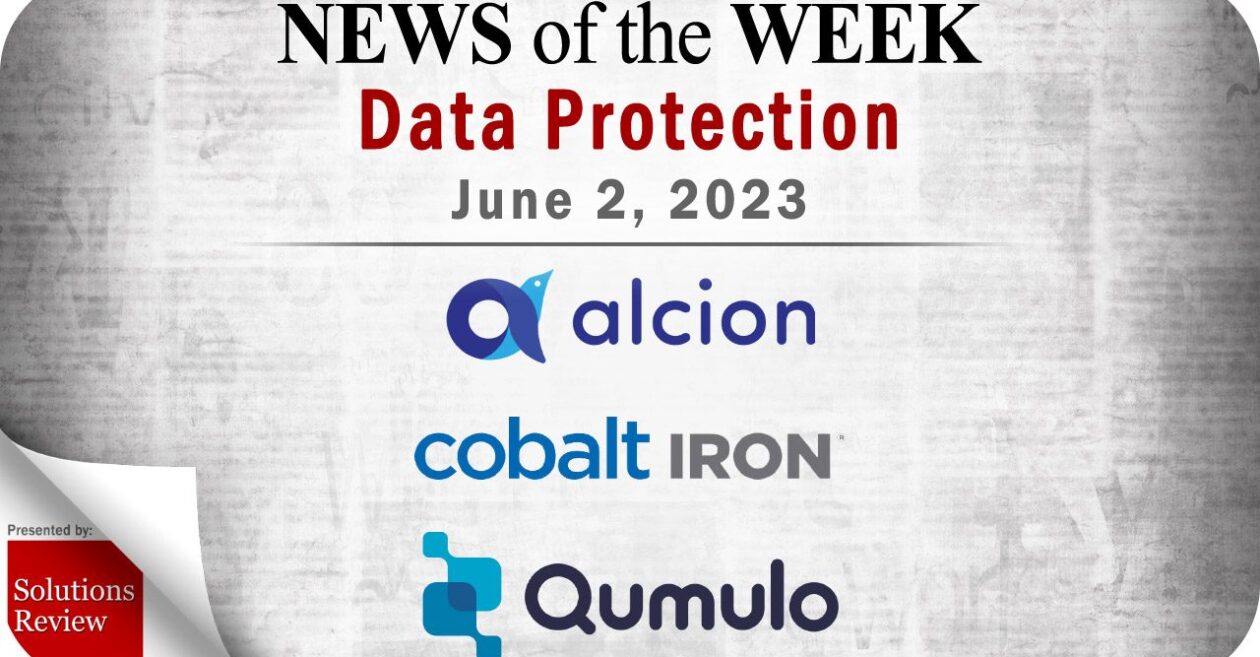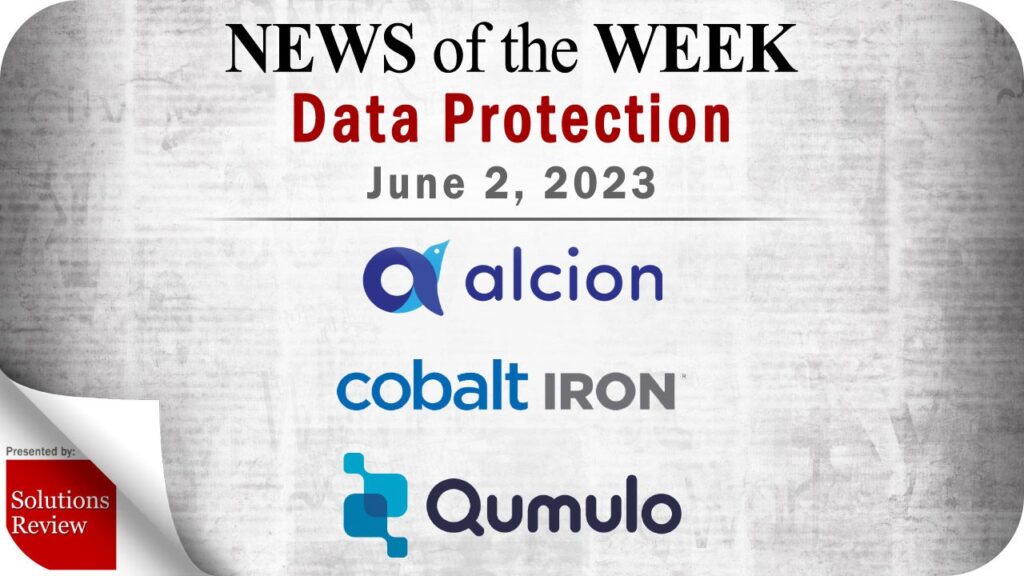 Solutions Review editors curated this list of the most noteworthy storage and data protection news items for the week of June 2, 2023.
Keeping tabs on all the most relevant storage and data protection news can be a time-consuming task. As a result, our editorial team aims to provide a summary of the top headlines from the last week, in this space. Solutions Review editors will curate vendor product news, mergers and acquisitions, venture capital funding, talent acquisition, and other noteworthy storage and data protection news items.
Top Storage and Data Protection News for the Week of June 2, 2023
AI-Driven Data Protection by Alcion Makes its Introduction with New Funding
The co-founders have been working together for many years now and have spent decades in the areas of backup and storage systems, including successful exits at previous startups to DellEMC and Veeam. The firms raised $8 million in venture capital funding as well, and you can learn more below.
Cobalt Iron Introduces New Features to Improve NAS Backup and Recovery
Compass NAS Protector is an innovative technology for identifying new, changed, and deleted NAS files compared with the Compass inventory. Proprietary scanning and identification processes optimize parallelism in NAS share/export scanning. Enhanced data-movement processing enables high-speed, parallel backup and archiving. And the technology ensures NAS device independence to consistently protect physical, virtual, and cloud NAS share/export resources.
Impossible Cloud Launches General Availability of Cloud Storage Solution
Impossible Cloud's Object Storage has been developed for deployment within minutes with just a single line of code, and it features 24/7 engineering support. The platform combines the intrinsic benefits of web3 security with industry-leading security protocols and best practices — such as IAM, advanced file-versioning, encryption, and immutable buckets that protect data against accidental deletions and offer protection from ransomware and viruses.
Qumulo Unveils New High-Performance Data Storage Server with HPE
The HPE Alletra 4110 data storage server is the first product Qumulo has certified that leverages Enterprise and Data Center Standard Form Factor (EDSFF). As the latest NVMe form-factor it boasts significant space and thermal efficiency advantages. This helps customers optimize their data center footprint and future-proof their storage investment while supporting the needs of today's high-performance workloads.
Backblaze and Harris Poll Release the 2023 State of the Backup Poll
Each passing year brings with it a June, and with that comes a Backup Awareness Month. For those that are new to the blog, each June we partner with The Harris Poll to gauge the state of backups in the United States, by asking the simple question: "How often do you back up all the data on your computer?" (And a handful of other questions, too.)
Expert Insights Section
Watch this space each week as Solutions Review editors will use it to share new Expert Insights Series articles, Contributed Shorts videos, Expert Roundtable and event replays, and other curated content to help you gain a forward-thinking analysis and remain on-trend. All to meet the demand for what its editors do best: bring industry experts together to publish the web's leading insights for enterprise technology practitioners.
Solutions Review Set to Host Snowflake, Satori, and Monte Carlo for Expert Roundtable on June 8
In this expert roundtable discussion, our panelists will share their experiences, discuss best practices for integrating technology solutions, and offer guidance for establishing a sustainable information risk program for ensuring the governed accessibility to sensitive corporate data. The 60-minute virtual event is moderated by an independent industry analyst, with a topic introduction hosted by Solutions Review – all broadcast live to an audience of registered attendees.
For consideration in future storage and data protection news roundups, send your announcements to the editor: tking@solutionsreview.com.