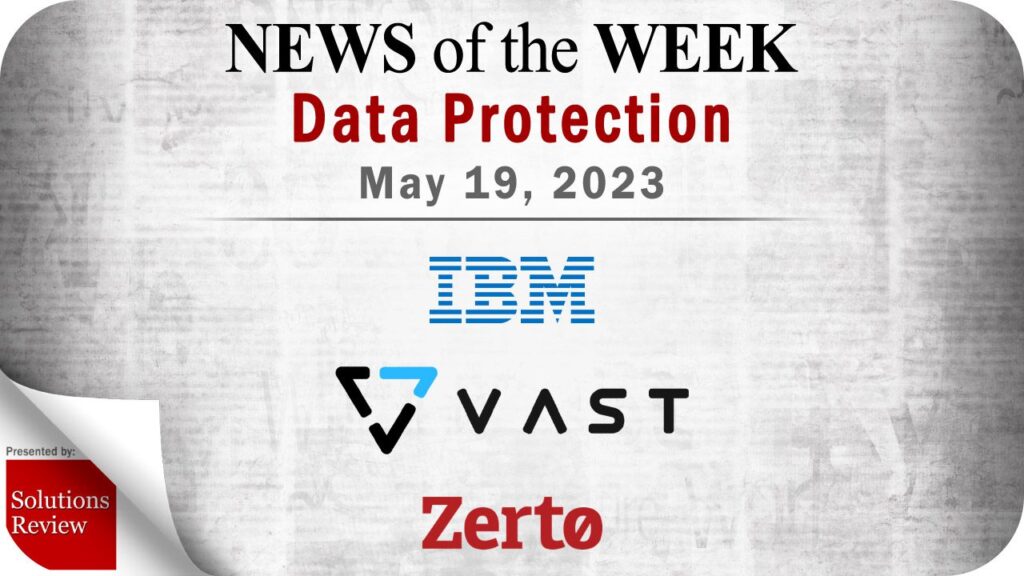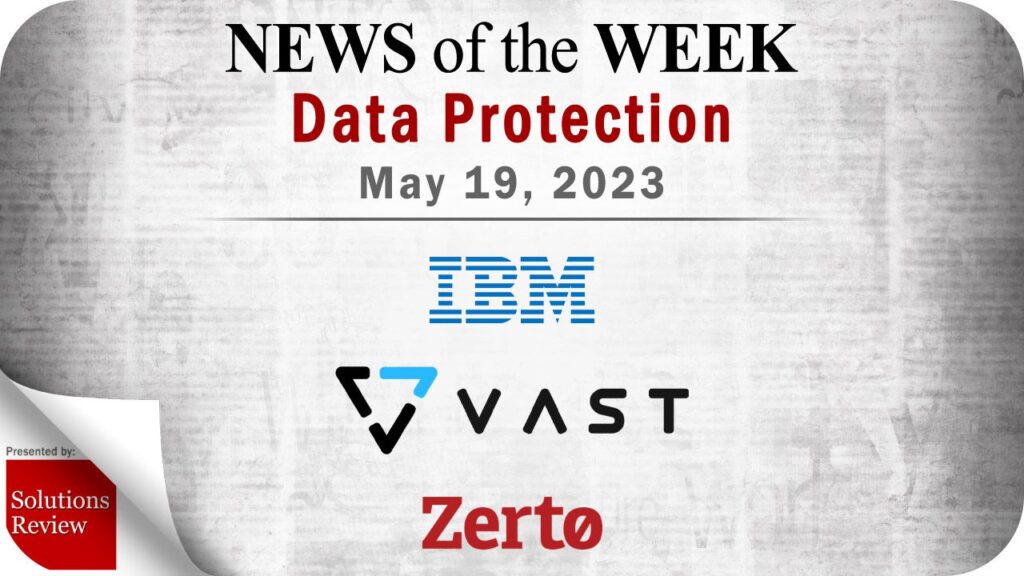 Solutions Review editors curated this list of the most noteworthy storage and data protection news items for the week of May 19, 2023.
Keeping tabs on all the most relevant storage and data protection news can be a time-consuming task. As a result, our editorial team aims to provide a summary of the top headlines from the last week, in this space. Solutions Review editors will curate vendor product news, mergers and acquisitions, venture capital funding, talent acquisition, and other noteworthy storage and data protection news items.
Top Storage and Data Protection News for the Week of May 19, 2023
IBM Buyers Polar Security with Automated Cloud Data Protection in Mind
The Tel Aviv-based startup has built a so-called data security posture management (DSPM) platform, an emerging cybersecurity technology that tracks where sensitive data is stored, who has access to it, and how it's used, and detects potential data vulnerabilities and compliance violations.
Scality Releases Latest Version of ARTESCA S3 Object Storage Software
Over a dozen innovations in ARTESCA 2.0 strengthen cyber resiliency through a hardened, reduced attack surface that minimizes security risks with best-of-breed data immutability for increased ransomware protection — all at entry-level pricing starting at under $4,000 per year, including 24×7 support.
VAST Data Secures NVIDIA DGX SuperPod Certification
The VAST Data Platform brings to market the first enterprise network attached storage (NAS) solution approved to support NVIDIA DGX SuperPOD. NVIDIA customers can now enjoy the simplicity of the VAST data platform with virtually limitless levels of scale and performance via a system architecture that eliminates data tiers and infrastructure silos to make large scale AI simpler, faster and easier to manage.
WEKA Drops Version 4.2 of its Data Platform
The new release brings a variety of enhanced features and new capabilities to the company designed to increase the affordability and performance of next-generation technologies for WEKA's customers. These include advanced data reduction and a new container storage interface (CSI) plug-in for stateful containerized workloads that can help customers dramatically lower their storage and operational costs.
Zerto Drops Version 10 of its Disaster Recovery Suite for Microsoft Azure
Zerto 10 provides new support for multi-disk consistency for VMs in Microsoft Azure to protect an organization's data — not just to and from Azure but also across Azure regions within the cloud. Zerto coordinates replication across all the virtual disks associated with a virtual machine in Azure to maintain data consistency for failover and recovery.
Expert Insights Section
Watch this space each week as Solutions Review editors will use it to share new Expert Insights Series articles, Contributed Shorts videos, Expert Roundtable and event replays, and other curated content to help you gain a forward-thinking analysis and remain on-trend. All to meet the demand for what its editors do best: bring industry experts together to publish the web's leading insights for enterprise technology practitioners.
Solutions Review Set to Host Datto UK for Exclusive Webinar on May 24
With the next Solution Spotlight event, the team at Solutions Review has partnered with leading managed service provider Datto to provide viewers with a unique webinar called The Benefits of Datto RMM & Datto EDR.
Solutions Review Set to Host Snowflake, Satori, and Monte Carlo for Expert Roundtable on June 8
In this expert roundtable discussion, our panelists will share their experiences, discuss best practices for integrating technology solutions, and offer guidance for establishing a sustainable information risk program for ensuring the governed accessibility to sensitive corporate data. The 60-minute virtual event is moderated by an independent industry analyst, with a topic introduction hosted by Solutions Review – all broadcast live to an audience of registered attendees.
For consideration in future storage and data protection news roundups, send your announcements to the editor: tking@solutionsreview.com.