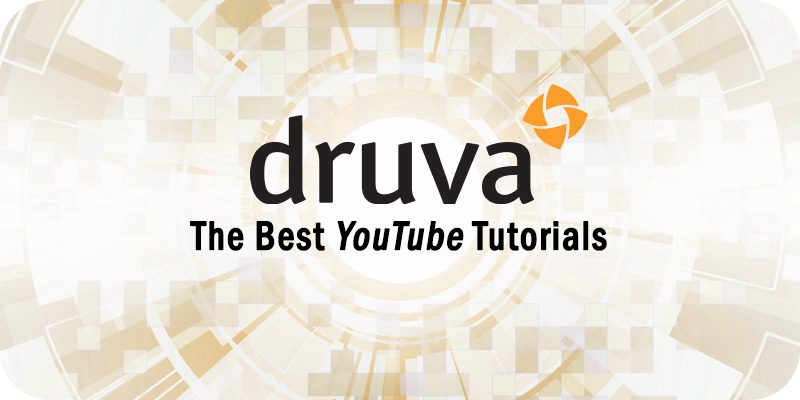 This list of the best Druva tutorials on YouTube will introduce you to one of the world's most popular data protection platforms.
Druva delivers data protection and management for the cloud era. Druva Cloud Platform is built on AWS and offered as-a-Service. Druva Phoenix simplifies data protection, improves visibility, and significantly reduces the risk, cost, and effort of managing complex data. The solution operates seamlessly and can be managed from one location, giving IT administrators full visibility and control over server backups and data composition. Druva is used worldwide by over 4,000 companies at the forefront of embracing the cloud
Learning Druva can be a complicated process, and it's not easy to know where to start. As a result, our editors have compiled this list of the best Druva tutorials on YouTube to help you learn about the topic and hone your skills before you move on to mastering it. All of the videos here are free to access and feature guidance from some of the top minds and biggest brands in the online learning community. All of the best SQL tutorials listed tout a minimum of 1,000 views.
Note: Don't forget to subscribe to Solutions Review on YouTube!
The Best Druva Tutorials on YouTube
Druva Cloud Platform Demo with Bhaskar Sirohi
Author: Tech Field Day
Description: Bhaskar Sirohi, Director of Western US Field Engineering with Druva, demonstrates the Druva Cloud Platform for the delegates. This starts from the Phoenix console web UI, which gives you an overview of system performance, snapshots, VMs, and data restore volume. They further walk through the restore experience, which supports vCenter integration.
Druva inSync Quick Start
Author: Druva University
Description: This 10 minutes video shows how to configure a newly created inSync cloud for device backup. With nearly 4,000 views, this is one of the most popular Druva tutorials on the web and provides a solid look at doing cloud backup with the Druva platform.
Simplify endpoint backup with Druva
Author: Druva
Description: Discover how companies like National Cancer Institute, Integreon, and Angelo State University, have successfully protected critical business and employee endpoint data with Druva. This four-minute simple tutorial resource provides a quick look at the Druva platform to help you during the vendor evaluation process.