The 11 Best Free Business Continuity Plan Templates Online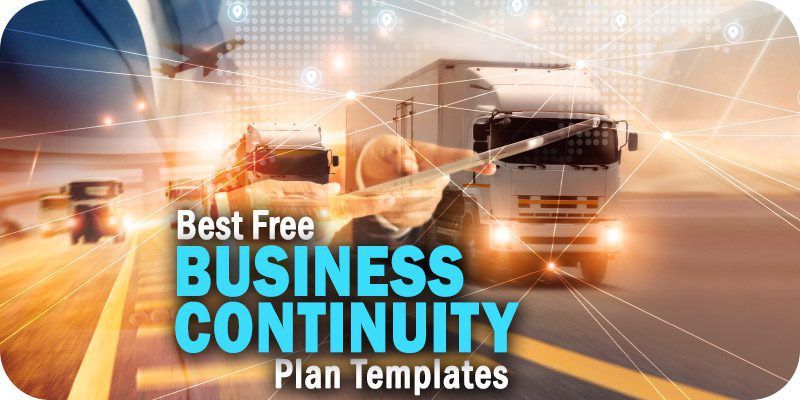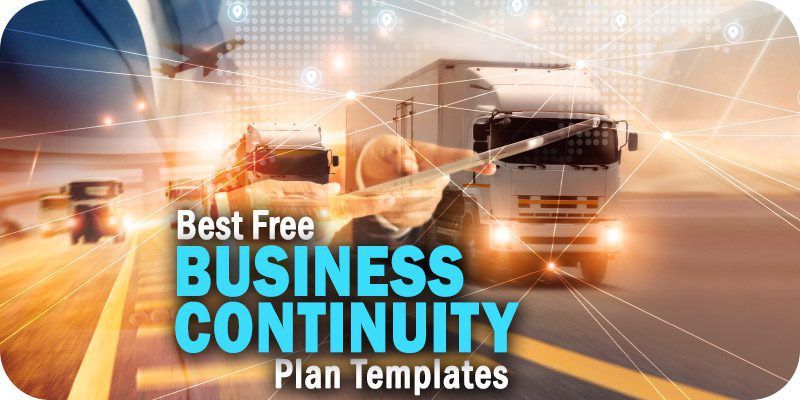 The editors at Solutions Review have compiled this list of the best free business continuity plan templates available online.
With cyber-attacks and natural disasters threatening your data at every turn, being prepared with a business continuity plan is your best defense. Having a plan can prevent debilitating data and financial loss and give you peace of mind while running your business. Creating a business continuity plan from scratch is a daunting task. Luckily, there are free examples of these plans online. Instead of having to search for one that works for you, the editors at Solutions Review have put together a record of the best free business continuity plan templates online, listed below in no particular order.
---
Best Free Business Continuity Plan Templates
Search Disaster Recovery
OUR TAKE: Search Disaster Recovery offers a few different kinds of recovery plans, spanning business impact analysis, pandemic recovery, and business continuity. However, their IT disaster recovery plan offers a comprehensive step-by-step guide to prepare for the worst. In addition to step-by-step instructions, this template also helps practitioners to create their own table of contents for their disaster recovery plan, allowing them to easily identify key issues to address.
GO TO TEMPLATE
IBM
OUR TAKE: IBM separates its plan into 13 sections of what is necessary for disaster recovery. If you feel confident in some areas, but less so in others, you can pick and choose which sections would be the most useful for you. IBM also offers examples of each section, enabling disaster recovery professionals to easily understand the best way to approach their recovery strategies. The 13 sections that make up this template include, major goals of a DR plan, personnel, application profile, disaster recovery procedures, and recovery plan for mobile sites, among others.
GO TO TEMPLATE
Ontrack
OUR TAKE: Ontrack, a tech blog, posted their own disaster recovery plan template. It allows you to personalize your plan by filling out the template, while also offering tips in the headings of the subsections. With its template, Ontrack aims to help small businesses become comfortable with the building blocks of a disaster recovery plan and to think realistically about what it would take to resume normal business operations after a severe IT disaster.
GO TO TEMPLATE
Adams State College
OUR TAKE: Adams State College has made its plan public online. While it applies to the college specifically, the plan is so extensive that anyone looking to create their own recovery plan could glean from it as an example. Though this template has not been updated for some time, it is still a comprehensive outline useful as a starting point for anyone beginning to develop a DR strategy
GO TO TEMPLATE
Disaster Recovery Plan Template
OUR TAKE: Disaster Recovery Plan Template offers, as one would expect, disaster recovery plan templates. Their basic recovery plan provides templates to make the plan specific to your needs, as well as step-by-step instructions that apply to all businesses. The template was created through extensive research on disaster recovery planning and emergency management of records and information programs.
GO TO TEMPLATE
The Council on Foundations
OUR TAKE: The Council on Foundations provides a template that is completely comprehensive; assigning disaster roles to employees based on their job, outlining business impact analysis, and building evacuation procedures. Additionally, the Council on Foundations also offers individual templates to use in conjunction with its full Disaster Preparedness and Recovery Plan.
GO TO TEMPLATE
SANS Institute
OUR TAKE: SANS Institute has a plan that provides an outline of what should happen in a disaster situation. If you need light structure or something to fall back on when creating your own plan, this one would be helpful. The SANS Institute's plan also provides a discussion of the culture and employee education surrounding disaster recovery and risk avoidance.
GO TO TEMPLATE
Evolve IP
OUR TAKE: Evolve IP designed this template to help Disaster Recovery as a Service (DRaaS) practitioners with the process of capturing and organizing the critical information needed to ensure that IT operations are in a position to survive when a disruption occurs. This template is meant as a guide only. Users should review it carefully to determine whether it appropriately fits their specific needs.
GO TO TEMPLATE
Disaster Recovery Plan Templates
OUR TAKE: In addition to offering a basic disaster recovery plan, Disaster Recovery Plan Templates also offers a recovery plan specific to IT. This provides an outline of what should occur in IT should a disaster strike. The plan is divided up into 13 sections, which include determining the scope of your plan, definitions of disaster, framework design, administrative processes, and testing processes, among others.
GO TO TEMPLATE
Southern Oregon University
OUR TAKE: Like Adams State College, Southern Oregon University has a public disaster recovery plan. While again, this plan is specific to the university, it offers guidelines on how to handle disaster recovery. The university places emphasis on testing its plan, stating that it is reviewed and updated every year by IT staff, and then those updates are approved by the organization's chief information officer.
GO TO TEMPLATE
DisasterRecovery.org
OUR TAKE: DisasterRecovery.org offers a free disaster recovery plan template, as well as a business continuity plan template. Additionally, the site offers emergency management, incident management, and threat plans, as well as a look at a cloud-based disaster recovery solution. This makes it a perfect place for organizations in their nascent stages to start to prepare for a disaster.
GO TO TEMPLATE
Being prepared with a disaster recovery plan is one of the best ways to maintain business continuity and protect your data, so why not get a jump start on it for free? If you find a plan from this list, consult our Disaster Recovery as a Service Buyer's Guide, Backup and Disaster Recovery Buyer's Guide, or our Data Protection Vendor Map for more information on disaster recovery planning.