If you're lucky enough to be around Beantown today, you might enjoy such events as, Tour of Boston's Revolutionary and Drunken Past, or visit MIT for the Next Stage Planning for the Digital Humanities event–or you might swing by Seaport World Trade where Navigate 2016 by Continuum, is taking place. The annual event brings together thought leadership, inspiration and best practices focused on the growth of MSPs and the success of the IT channel.
Designed to help improve business strategies, the workshop lets professionals gain a deeper understanding of how to to change their business model and become more effective with the use of both on premise and cloud-based servers, desktops, mobile devices and other endpoints for their small-and-medium-sized business clients.
The conference includes 36 breakout sessions across six tracks and features four keynote speakers.
The event runs from September 28- to the 30th, and features the following presentations:
"Continuity247 Best Practices" – Thursday, September 29, 3:15 p.m. – 4:00 p.m. EDT, Presented by Zeshan Raja and Jessica Kensek, Cloud Sales and Business Development at IBM
"How to Market and Sell BDR" – Thursday, September 29, 3:15 p.m. – 4:00 p.m. EDT, Presented by Bill Ooms, President and Owner of BSS Consulting and Raymond Vrabel, Senior Director, Strategic Partners, at Continuum
"Choosing the Best Storage Configuration for Your Continuity247 Appliance"- Presented by Randy Bowie, Vice President, Backup Product and Engineering at Continuum and Jessica Kensek from IBM – Friday, September 30, 10:30 a.m. – 11:15 a.m. EDT
For a glimpse of the action, check out this video of Zeshan Raja, Assistant Director, Partner Success at Continuum Managed Services, LLC, talking about his session.
To learn more, visit: https://www.continuum.net/navigate2016.
---
Related Reading
Download this free resource NOW, to share with your colleagues.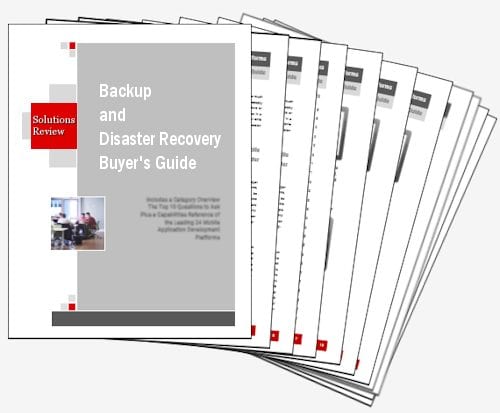 Which Backup and Recovery Solution is Right for You? Find out in our Buyer's Guide:
Compare Top Backup Providers with the latest Backup and Recovery Buyer's Guide.
24 Vendor Profiles and Capabilities References
10 Top Questions for Buyer's
Complete Market Overview
Download