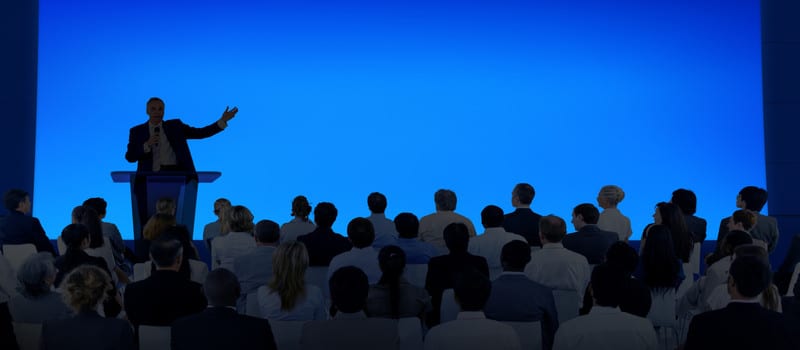 Here at Solutions Review, we do our best to provide IT professionals with the top enterprise Backup and Disaster Recovery best practices, new product information and buyers guides, but sometimes you need a little extra push, the kind you can only get in person. We understand, and that's why we've created this list of the top 7 Backup and Disaster Recovery conferences for 2016. If you're looking for top-notch speakers, vendor demos, and networking opportunities, these are the events for you.
Cisco Live
Date: February 15-19, 2016
Location: Berlin, Germany
Description: During five amazing days at Cisco Live, you'll discover the content and inspiration that can help you advance your career. From technical and business sessions to keynotes to more than a hundred exhibitors in the World of Solutions as well as the hands-on DevNet Zone — and social events where you can network with your peers — it's a week with the potential to transform your career and your future.
RSA Conference 2016
Date: February 29-March 4, 2016
Location: San Fransisco, CA
Description: RSA Conference is helping drive the information security agenda worldwide with annual industry events in the U.S., Europe and Asia. Throughout its history, RSA Conference has consistently attracted the world's best and brightest in the field, creating opportunities for conference attendees to learn about IT security's most important issues through first-hand interactions with peers, luminaries and emerging and established companies.  As the IT security field continues to grow in importance and influence, RSA Conference plays an integral role in keeping security professionals across the globe connected and educated.
15th Annual Security Conference
Date: March 29-31, 2016
Location: Las Vegas, NV
Description: The 15th Annual Security Conference is scheduled for March 29-31, 2016. The conference is part of the Vegas Conferences organized by the Information Institute. Co-organizers for the 2015 event are Virginia Commonwealth University, Plymouth University, The University of South Carolina and DePaul University. Administrative offices for the conference are at Virginia Commonwealth University. Conference theme for 2016 is: Internet of Things and Security.
4th International Symposium on Digital Forensics and Security
Date: April 25, 2016
Location: University of Arkansas
Description: As an IEEE sponsored conference. ISDFS provides a forum for researchers, experts and policy makers to connect, exchange ideas, share recent developments and good practices about all aspects of digital forensics and information security. The symposium will feature keynotes, presentations, poster sessions and tutorials.
SANS Security West 2016
Date: April 29-May 6, 2016
Location: San Diego, CA
Description: With cyber-attacks and data breaches on the rise, attacks becoming more frequent, sophisticated and more costly the gap in the ability to defend has become wider and more time sensitive. Now is the perfect time to take the next step in your career. Cybersecurity is more vital, crucial, and important to the growth of your organization than ever before. Join us at SecWest to gain the skills and knowledge to help your organization succeed.
EMC World
Date: May 2-5, 2016
Location: Las Vegas, NV
Description: Take a Quantum Leap into what's next for digital businesses everywhere. Whether you are an IT practitioner or business decision maker, turn your plans into action with help from our experts, innovators and industry peers. Expand what it means to compete and win in the age of hybrid clouds, data lakes, and everything as a service.
World Continuity Congress 2016
Date: May 11, 2016
Location: Marina Bay Sands, Singapore
Description: The World Continuity Congress (WCC) has established itself to be the unparalleled platform for Business Continuity (BC), Disaster Recovery (DR) and Crisis Management (CM) offering access to some of the most remarkable professionals in the world. The Conference has been expanded to cover a large number of exciting topics relevant to business continuity, best practices, business preparedness and resiliency, natural hazards and disaster management, BCM Management Systems, human aspects and more.