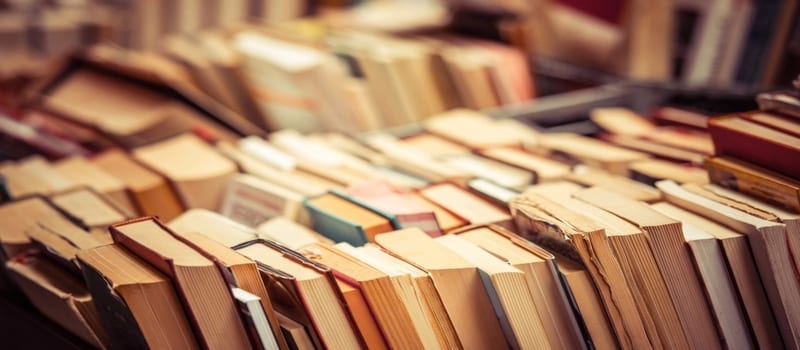 There are a wide variety of books available on Backup and Disaster Recovery available on the web, but selecting the one that is right for you and the users inside your organization can be a tough task. Solutions Review has taken the liberty of doing the research for you, having reviewed a multitude of these books. We've carefully selected the top books based on relevance, popularity, review ratings, publish date and ability to add business value.
Backup and Disaster Recovery is an umbrella term used to describe a variety of data safeguarding techniques, tools and software features relating to backup, recovery, Business Continuity, Data Governance and Data Protection. These protocols take aim at ensuring that vital business data remains properly stored, backed up and is in compliance with industry or governmental regulation.
Note: these titles are not industry specific; they should have applications in many verticals.
1. The Disaster Recovery Handbook: A Step-by-Step Plan to Ensure Business Continuity and Protect Vital Operations, Facilities, and Assets by Michael Wallace, 2010
"Terrorist attacks. Data assaults. Natural catastrophes. Disease outbreaks. Recent years have taught us that not only was 9/11 not just a single, horrible occurrence, but that events of many types can – and statistically will – hit organizations of every size, threatening to disrupt and potentially even destroy those that are not fully prepared. This revised edition, filled with up-to-the-minute thinking and the latest legal and technological updates, provides readers with practical tools and ready-to-use instructions for assessing risk; clearly documenting recovery procedures; assembling a disaster team; testing and debugging every step; protecting material resources; and recovering vital records."
2. Pro Data Backup and Recovery (Expert's Voice in Data Management) by Steven Nelson, 2011
"Good backup and recovery strategies are key to the health of any organization. Medium- to very-large-scale systems administrators have to protect large amounts of critical data as well as design backup solutions that are scalable and optimized to meet changing conditions. Pro Data Backup and Recovery will cover some of the more common backup applications, such as Symantec NetBackup/BackupExec, EMC NetWorker, and CommVault, but the main discussion will focus on the implementation of 21st century architectures that allow the backup software to be a "commodity" item."
3. Principles of Incident Response and Disaster Recovery by Michael E. Whitman and Herbert J. Mattord, 2013
"This book presents methods to identify vulnerabilities within computer networks and the countermeasures that mitigate risks and damage. From market-leading content on contingency planning, to effective techniques that minimize downtime in an emergency, to curbing losses after a breach, this text is the resource needed in case of a network intrusion."
4. Business Continuity and Disaster Recovery Planning for IT Professionals, Second Edition by Susan Snedaker, 2013
"Powerful Earthquake Triggers Tsunami in Pacific. Hurricane Isaac Makes Landfall in the Gulf Coast. Wildfires Burn Hundreds of Houses and Businesses in Colorado. Tornado Touches Down in Missouri. These headlines not only have caught the attention of people around the world, they have had a significant effect on IT professionals as well. The new 2nd Edition of Business Continuity and Disaster Recovery for IT Professionals gives you the most up-to-date planning and risk management techniques for business continuity and disaster recovery."
5. Disaster and Recovery Planning: A Guide for Facility Managers, Sixth Edition by Joseph F. Gustin, 2013
"This new edition of a bestseller book addresses the complexities of disaster preparedness and business continuity. Updated with the latest statistics, the new edition includes an overview of natural disasters, coverage of computer and data protection expanded to include cyber-attacks on the private sector, and information on managing data privacy. It also includes the latest information on dirty bombs, chemical and biological agents and weapons, disaster planning and recovery issues, regulatory influences and emergency preparedness. This reference highlights the importance of prevention as well as controlling the effects of a disaster on a company's operations."
6. Data Storage Backup and Replication: Effective Data Management to Ensure Optimum Performance and Business Continuity by Nitin Kotwal, 2015
"It's often said that "you cannot know the value of a thing until it's lost" that saying has been around for ages and it's still relevant even in this century. Is your data worth a penny, a thousand or a billion dollars or is it even priceless? You won't fully know and understand until you lose them. In today's world, for an organization to protect and minimize risk of losing business availability, measures are required to maintain its continuity. Data is one of the most important asset to any organization. Any impact on its availability, will impact company, both in terms of revenue and reputation."
7. High Availability and Disaster Recovery: Concepts, Design, Implementation by Klaus Schmidt, 2010
"Companies and institutions depend more than ever on the availability of their Information Technology, and most mission critical business processes are IT-based. Business Continuity is the ability to do business under any circumstances and is an essential requirement faced by modern companies. Both concepts – High Availability and Disaster Recovery – are realized by redundant systems. This book presents requirements, concepts, and realizations of redundant systems on all abstraction levels, and all given examples refer to UNIX and Linux Systems."
8. Hadoop Backup and Recovery Solutions by Gaurav Barot, 2015
"You will gradually learn about the backup and recovery principles, discover the common failure points in Hadoop, and facts about backing up Hive metadata. A deep dive into the interesting world of Apache HBase will show you different ways of backing up data and will compare them. Going forward, you'll learn the methods of defining recovery strategies for various causes of failures, failover recoveries, corruption, working drives, and metadata. Also covered are the concepts of Hadoop matrix and MapReduce. Finally, you'll explore troubleshooting strategies and techniques to resolve failures."
9. Backup Fanatic: How to Ensure Business Continuity by Delivering Continuous Protection, Secured Storage, Data Compliance, and Instant Data Recovery by Domenic Phillip DiSario, 2015
"Backup, Business Continuity and Disaster Recovery. Certainly necessary evils. This book is an easy to use guide to business continuity planning from a professional who has seen the human tendency toward denial trump rational business decision-making. Remember, "Hope is not a strategy". This is a guide to backing up your personal and business data and outlines how to ensure business continuity by delivering continuous protection, secure storage, data compliance, and instant data recovery. It also outlines the strategy to keep you safe and secure as far as your backup and disaster recovery are concerned."
10. Information Storage and Management: Storing, Managing, and Protecting Digital Information in Classic, Virtualized, and Cloud Environments by EMC Education Services, 2012
"This new edition of the unparalleled bestseller serves as a full training course all in one and as the world's largest data storage company, EMC is the ideal author for such a critical resource. They cover the components of a storage system and the different storage system models while also offering essential new material that explores the advances in existing technologies and the emergence of the "Cloud" as well as updates and vital information on new technologies. This authoritative guide is essential for getting up to speed on the newest advances in information storage and management."

Latest posts by Timothy King
(see all)