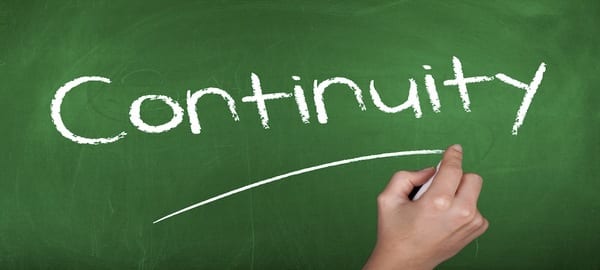 In a recent Datto blog post, Chris Brunau outlined the top business continuity features your organization can't live without. Here at Solutions Review, our main goal is to assist those who are looking for enterprise IT solutions, and this post can really be a value-adder. Business continuity solutions that are worth their weight will be diverse and offer specific features to keep organizations running no matter what happens around them.
With data collection all but exploding, it has never been more important than it is now to ensure that all of this important information is protected. Traditional backup tools simply just cannot keep up with the amazing amounts of data that modern organizations want and need to collect. According to Datto, these are the four continuity features you can't live without:
Instant Virtualization
This allows backups to be virtualized locally or remotely on a secure cloud very quickly, usually within seconds. In this way, network resources can also be arranged, which allows for changes to be made without having to restart the virtual machine.
Backup Verification
In order for a backup or business continuity solution to be successful, it needs to do the things you need it to, right? Well, in order to know that it did what you needed it to do, it has to communicate to you that it did. Traditional continuity solutions, like tape backups, have no way of proving this to you until an attempt to recover has been made. Whatever tool you decide to use, make sure it can verify that it has done its job.
Backup Insights
Similar to the kinds of things you want to find out from a business intelligence solution, you want your continuity tools to do something similar. This is where you'll see what was backed up, modified, created, or deleted between each backup point.
Flexibility
Ideally, different solutions will want to shape their tools to meet the needs of all different kinds of organizations, from big to small, from near and far. This also includes on-premise backup, cloud backup, and a hybrid mix, which depending on who you ask, is probably the most viable in enterprise IT currently.
With these four features, you should be well on your way to successful and accountable business continuity. Be sure to ask potential vendors whether or not they offer these tools in order to help you select the best solution for your organization.
Click here for the post originally published to Datto's blog.

Latest posts by Timothy King
(see all)