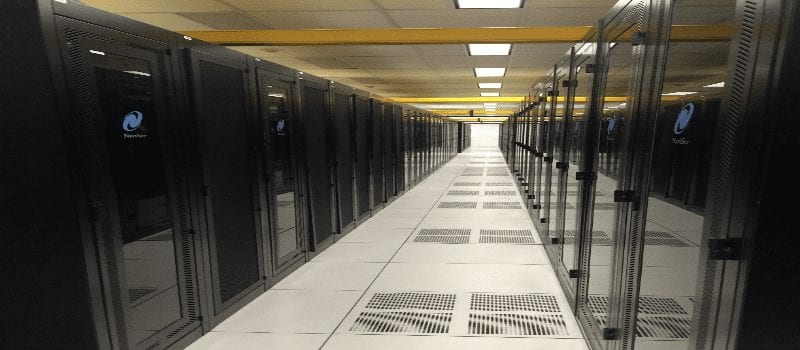 Have you ever had the opportunity to visit a major data center?  From the static neutralizing floors that felt more like walking on a ceiling, to the massive FM200 gas fire suppression systems, and generators as big as a house, the folks at NaviSite have created the kind of physical environment and managed data services that keep the critical data of businesses large and small protected. Francis Walsh, Data Center Manager of Critical Infrastructure at Navisite met me in the lobby and after a slew of security protocol, we began our tour.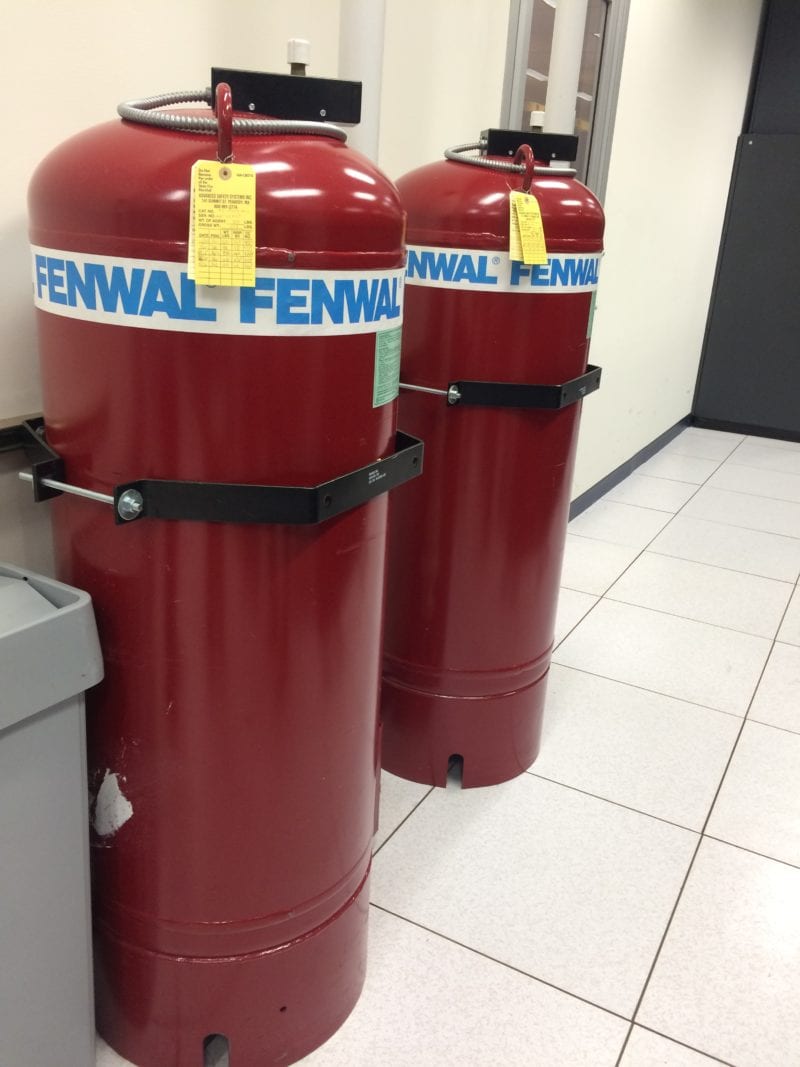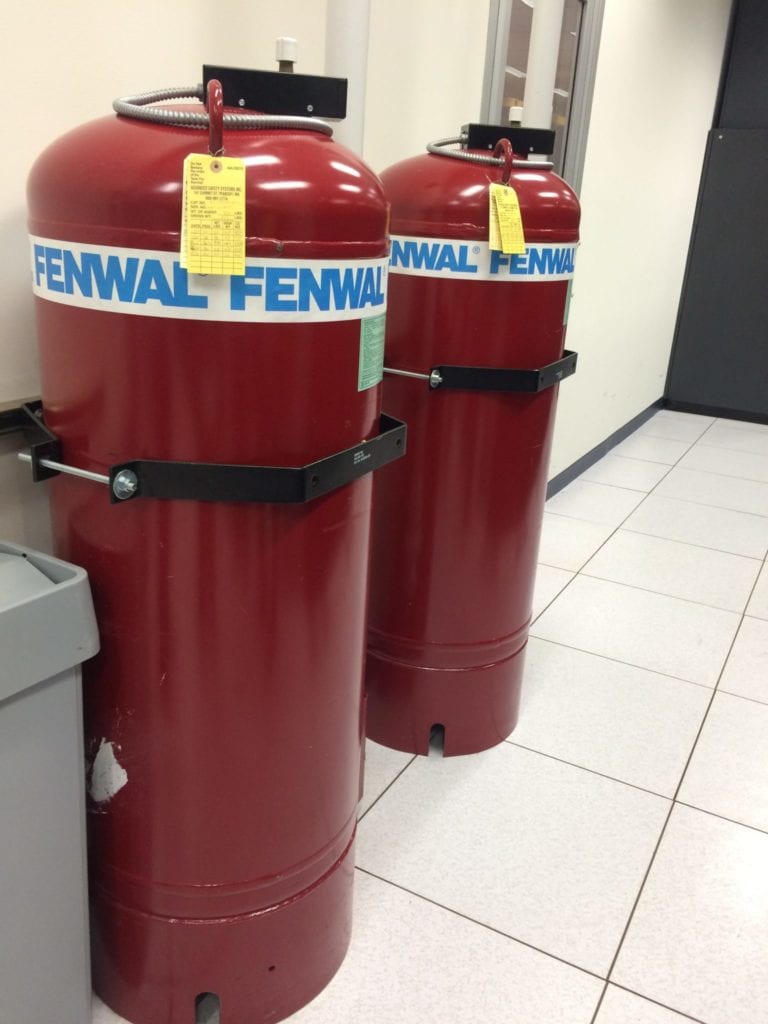 Now, the site provides potential clients an impressive fact sheet of site specs in their website, but that doesn't even scratch the surface of just how much planning  and intent went into the creation of Navisite, including manipulating the entire environmental terrain of the site's location leaving literally no stone un-turned, to ensure that the safety and security of the site would never be comprised come hell or high water. The site even has its own private well to help cool the infrastructure.
Before my tour, I reached out to my professional network of IT folks from all walks, asking, what THEY might ask if given the opportunity to visit an enterprise-class data center. Questions ranged from that of physical specs, to customer support and operational procedures to the juicy stuff like, "What happens in the event of a fire, or a natural disaster? Frank answered these questions with a palpable sense of confidence and excitement, as he detailed his experience viewing safety fire suppression drills (off site), and explained how the surrounding physical landscape of the site can be manipulated to prepare for weather events that may pose the site harm. Case-in-point, Frank described how the surrounding ponds and small bodies of water are drained ahead of a storm in order to provide an outlet for excess rainfall, working as added protection for the data center.
Aside from colocation services, NaviSite is a provides hosting, application management and managed cloud services for enterprises including outsourcing IT infrastructure. The company is headquartered in Andover, Massachusetts and has its sales offices, network operating centers, and 10 data centers in the US, UK, and India.
As my tour came to an end I was able to meet with Sumeet Sabharwal, Group Vice President and General Manager for NaviSite. In this role, Sabharwal is responsible for managing the overall performance of the NaviSite business and directing its evolution.
As we spoke, Sumeet addressed the changing landscape of enterprise IT, and how businesses are looking to drive innovation, and instead of focusing time and resources on hiring IT teams, organizations more and more are looking to managed service providers like Navisite to take on that task for them.
"Rather than running managing infrastructure, business are looking for a service that can run this for them, providing  IT as a tailored service, and since no two enterprises are alike,  they need someone who can abstract the complexity, of their business, but mesh with that they are, and have, to understand their business, applications, and create a model. This is driving an increased need for service providers and the data center itself."
Sumeet explained the second reason that Navisite is seeing growth. Business today need computational capacity during peak periods, and the traditional model of buying fixed capacity has increasingly come under attack.
"Now we don't that model." Explained Sumeet. "Cloud enables us to unlock inefficiencies, rent capacity in a much more flexible model, and that's what we've created– a very flexible, pay-as-you-go, rent-what-you-need model, getting away from inefficiencies, and providing instant access through a single pane of glass. Clients can manage IT themselves, or have us do it for them with cloud-infrastructure as a service."
The third vector driving data service growth, unsurprisingly, is security.
"More and more business are realizing that it's not a matter of whether they have been breached, but when you will found out it has been! We are using machine learned intelligence technology to detect, and contain security breaches by working with security organizations to develop next-generation machine learning technology."
Navisite is going above and beyond the call of duty to integrate the most sophisticated security into to its services by providing much more than just racking and stacking for colocation services.
NaviSite's managed application services can help enterprises address the challenges of application management and support. NaviSite MAS provides complete end-to-end functional and technical support of mission-critical Oracle and Microsoft applications.
As an experienced, managed multi-cloud provider, Navisite offer both the robust, Managed NaviCloud® platform, which leverages VMware's powerful hypervisor, and Microsoft's globally scalable Managed Azure® platform.Managed Collaboration & Desktops
NaviSite's Managed Office 365 Productivity Suite, powered by Microsoft, combines the benefits of increased mobility, enhanced productivity capabilities, and real-time collaboration that come with Microsoft Office 365 with NaviSite's rapid, dedicated support, powerful Email Continuity and Threat Protection solutions, and efficient onboarding services to help simplify enterprise move to the Cloud and to seamlessly manage your IT implementation. Also available are NaviSite's cloud-based virtual desktop solutions that can help address the challenges of desktop administration and management. NaviCloud Desktop-as-a-Service (DaaS) solutions offer flexibility and control over resource provisioning and end-user applications.
From Colocation to more comprehensive Managed Hosting offerings, NaviSite has the portfolio and expertise to tailor a solution to unique business requirements, whether leveraging a traditional, cloud-enabled or hybrid environment.
NaviSite's cloud-based virtual desktop solutions can help address the challenges of desktop administration and management. NaviCloud Desktop-as-a-Service (DaaS) solutions offer flexibility and control over resource provisioning and end-user applications.
The growing need for data center solutions is a result of the changing face of technology and how enterprises are leveraging innovations. More and more, businesses large and small are calling upon organizations like Navisite to handle the nitty-gritty, to make space for a focus on driving innovation and bettering business processes.
For more about Navisite, Check them out at www.NaviSite.com, and be sure to follow Solutions Review on Twitter and Linkedin, for more on data center technologies, and their providers.