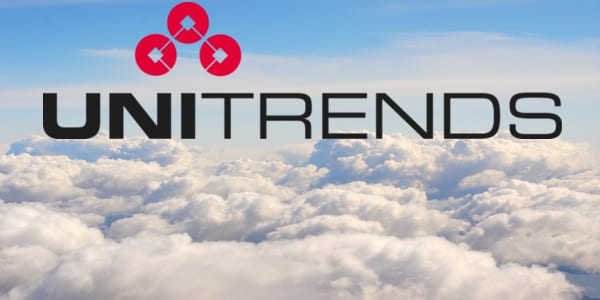 Unitrends this morning announced Forever Cloud, a new off-site storage solution that delivers infinite data retention in the cloud. The new cloud storage offering enables users to "simplify long-term data retention, reduce costs, and meet stringent compliance requirements." With Forever Cloud, Unitrends Recovery-Series, and Unitrends Enterprise Backup, users can copy on-premise backups to Unitrends Cloud and retain that data forever.
+ Download our free Backup and Disaster Recovery Buyers Guide
Kevin Weiss, President and Chief Executive Officer at Unitrends notes: "As organizations increasingly turn to the cloud for backup, storage and disaster recovery, our continual innovation equips them with radically simple, yet extremely effective cloud solutions that meet their individual data protection needs. Unitrends Cloud is a complete cloud recovery service featuring off-site storage, instant recovery and long-term retention, delivering unrivaled data protection that IT professionals can bank on."
With this new solution, users have the ability to keep specific data on-premise for short-term retention and rapid recovery needs while porting backup copies required for long-term retention to the cloud. This removes the burden of long-term retention management and enables the organization to reduce capital expenses and operating costs by leveraging a hybrid cloud storage model.
Organizations in highly regulated industries that are required to store data for long periods of time are looking for affordable long-term retention solutions. In addition to storing an unlimited amount of annual backups, Forever Cloud stores sets of backups in daily, weekly, and monthly formats as well.
In recent months, Unitrends has been aggressive in adding enterprise-class services and cost-cutting options to Unitrends Cloud for companies looking to offload resources to the cloud for data protection and backup. With the addition of infinite cloud retention in conjunction with the company's DRaaS and recovery assurance offerings, the Unitrends Cloud now provides users with a thorough cloud-powered disaster recovery solution.
Unitrends develops business recovery solutions for any IT environment. The company's offerings include virtual, physical, and cloud solutions for organizations all around the globe.
To learn more, click here.