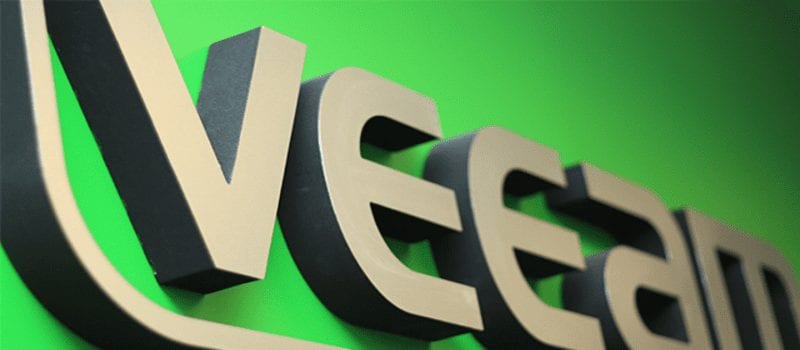 Veeam Software announced this week that they have joined the Hewlett Packard Enterprise Complete program, allowing Veeam solutions to appear with HPE's price list so that customers can purchase complete HPE and Veeam solutions directly from HPE and its resellers. This enables customers to benefit from Veeam's Availability solution.
Customers receive the following benefits from Veeam joining the HPE Complete program:
One stop shop — purchase a complete HPE and Veeam solution via a single HPE purchase order;
Validated solution — be confident of HPE's interop assurance validation for Veeam to complement HPE Storage & Server solutions.
As part of the HPE Complete program, customers will be able to purchase Veeam Availability Suite, Veeam Backup & Replication, and Veeam Backup Essentials Enterprise and Enterprise Plus editions for both VMware vSphere and Microsoft Hyper-V environments.
"Veeam has enjoyed a long-standing relationship with HPE, and I am delighted that we are further strengthening this by becoming an integral part of the HPE Complete program," said Peter McKay, President and COO at Veeam. "By combining Veeam's class-leading Availability solution with HPE's heritage in servers, storage and converged systems, we will enable customers to thrive in the Digital Transformation era."
Beginning in Q4 2016, customers in North America and Latin America will be able to purchase Veeam solutions via HPE's sales community, with a full global roll-out planned for 1H 2017.
"The way users interact with data and applications has changed irrevocably, and as organizations seek to adopt more agile business models, the vendor community needs to evolve," added Patrick Osborne, Senior Director of Product Management and Marketing, Storage Division, HPE. "HPE is, and always has been, committed to delivering the very best to our customers, and by coupling our storage and server portfolio with Veeam's Availability products, we are giving our users the ability to deploy holistic solutions that advance their operations, enhance reliability and radically reduce cost and complexity."
For more information, please visit https://www.veeam.com.
Be sure to follow Solutions Review on Twitter and Linkedin for your latest and greatest in backup industry news and releases!