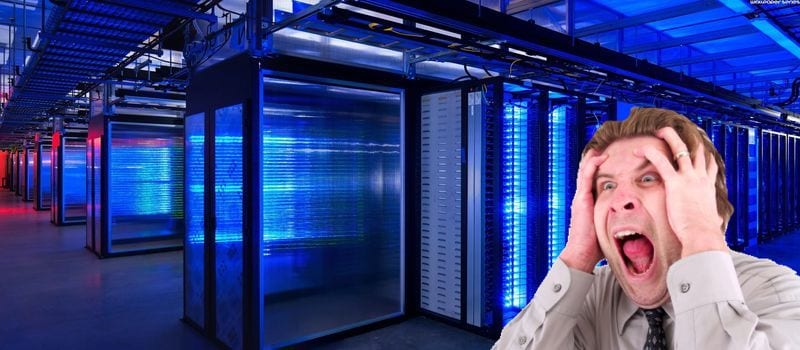 A newly released study by CloudBerry Lab, a cloud-based backup and file management services provider, reveals that one-third of enterprise organizations don't back up business data. The independent research highlights the current approach companies are taking towards backup. The study found that while many businesses are modernizing their backup strategies through the use of cloud backup and automation, many organizations are still using outdated approaches, with one-third of respondents reporting that they have not yet deployed the appropriate level of backup that is needed.
The survey took place from March 26 to April 1 and includes an audience of more than 400 full-time IT employees from companies all over the world. Alexander Negrash, Director of Marketing at CloudBerry, explains: "Threats to an organization's data used to be more straightforward – a hard disk would fail, or a server would get destroyed in a natural disaster. Although these threats are still here, we now deal with a whole new range of man-made threats. The recent rise in ransomware attacks, which hold data hostage from the enterprise, is one example."
Key findings of the report include:
49 percent of respondents have just a single copy of their vital business data backed up
36 percent of enterprises backup their data fully, which is great, but is offset by the 36 percent of those who do no backups at all
27 percent of those polled admitted that they have lost business data "several times" to "many times"
44 percent of respondents still rely on external drives (like tape) for their backup needs, whereas only 26 percent are using the cloud
Negrash concludes: "In spite of a few bright spots, we have to give enterprises an overall grade of C in the area of backup. In our view, the increasing threat landscape will cause that grade to drop, unless organizations begin reconsidering their strategies. There are newer, more modern options available, making the best backup processes available to even the most resource-constrained companies. As an industry, we must encourage consideration of these options as well as dispel misperceptions that lead companies to accept the status quo."
The prospect that more than a third of enterprise companies lack the proper backup protocols is terrifying. Given the breadth of information that is available on just how disastrous failing to backup vital data could be, it's almost as if these naysayers are asking for it. In addition, backing up has become increasingly simple with the advent of cloud tools that offer services which automate the process for companies looking to ensure the safe storing of data. Hopefully these kinds of studies wake more IT professionals up to just how vulnerable they are.
For full details of the report, click here.

Latest posts by Timothy King
(see all)