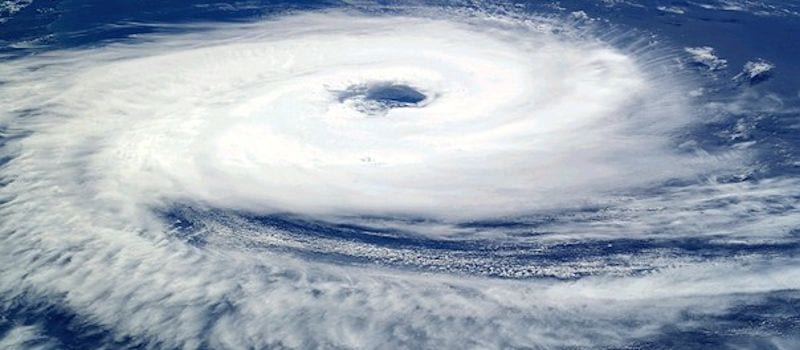 Zadara Storage, a California based technology company, recently announced plans to help businesses that were impacted by Hurricane Irma, Harvey and Maria.
Widget not in any sidebars
There were thousands of organizations impacted by the natural disasters, primarily in Florida, Texas and Puerto Rico, and many of them lost on-prem data storage due to water damage. Tons of organizations have been forced to close their doors without access to corporate data.
The overall impact is expected to "slow U.S. GDP by one percent this year," according to a release from Zadara.
The vendor offers enterprise-class Storage-as-a-Service (STaaS) and has plans to provide the struggling businesses with storage services for free over the next six months as they rebuild their infrastructure. Organizations that don't have access to significant cash reserves will have even more recovery hurdles to deal with, including filing insurance claims and getting enough cash to reopen for business.
"To put this into perspective, it took years for 1.7 million insurance claims to be filed (totaling $41 billion) after Hurricane Katrina, according to the Insurance Information Institute," Zadara reported.
Organizations can take advantage of Zadara's Storage-as-a-Service offer in two ways, either on the ground or in the cloud.
Zadara Storage On-Premises – The vendor will send its storage equipment to a business in order for data to be restored and eventually become operational again. The equipment and managed services (On-Premises-as-a-Service) will be free of charge.
Zadara Storage In the Cloud – The vendor will also offer storage services that connect to public cloud partners, including Amazon Web Services, Google Cloud Platform, Microsoft Azure or others, at no charge. Zadara hopes this will allow businesses to get their cloud-based infrastructure back online quickly.
If your business was affected, this offer of up to 1PB of Cloud and/or On-Premises-as-a-Service storage at no cost for six months could help get you back on track. And according to the vendor, you can discontinue the service with "no questions asked."
"Our team was troubled by the incredible destruction of these storms and we want to help. Zadara Storage is not a large technology company with huge resources to offer, but we know our data storage services will be valuable to companies that have lost their IT infrastructure and data centers to the storms," CEO and co-founder of Zadara Storage Nelson Nahum said in a release. "We understand that these organizations have to deal with many facets of recovery – and we can do our part. The cost for storage and IT infrastructure is considerable, and businesses shouldn't wait until insurance claims clear. We can help now."