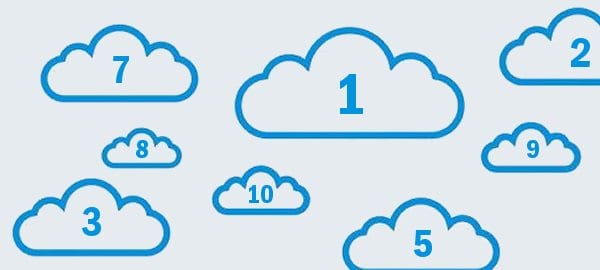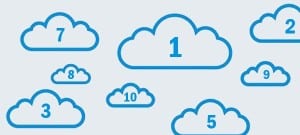 Recent surveys are reporting that as many as 75% of companies are using the cloud in some way, shape, or form. Counterintuitively, it's the end business, not IT, that's driving cloud adoption. Business managers must consider the cloud as a solution that will quickly bring result to the end business, and they need to know how to choose and manage cloud computing technology successfully. However, without background in technology and experience in IT vendor management, this can be a challenging endeavor.
In a TechRepublc blog post written my Mary Shacklett, she presents a list of the 10 best practices that will help business leaders avoid common mistakes and get the most out of their cloud solutions. Here are a few of them:
1: Know what you want before you shop
It's amazing how many business leaders think they know what they want going into a cloud solution evaluation, but then quickly get sidetracked by sales staff who talk them into new sets of objectives that divert them from what they originally wanted to accomplish. The best approach is to define and document your business requirements before you meet with a cloud vendor.
2: Arrange for a cloud trial
Many cloud solutions can bring value to your organization, but it is just as important that they are easy to use by your staff and adaptable to your work processes. To ensure compatibility in these areas, ask the cloud provider for a trial evaluation period before you sign up.
3: Establish cloud metrics that tie back to the business
If your goal is for a cloud solution to enable you to onboard new suppliers into your supply chain faster than by using traditional methods, and you see that a cloud-based solution is cutting the process by 80%, you can easily document the business benefit and extrapolate what that contributes to operational efficiency. All cloud services should be linked to measurable business values and then regularly assessed.
Click here to see the entire list of best practices.