In 2015, women held 57 percent of all professional occupations, but only 25 percent of computing positions. Even fewer women are found in software development, technology leadership and other key roles that have immediate impact on innovation. Some of the biggest technology companies in the world, including Google, Microsoft, Facebook and Twitter are also contributing to this trend. 29.1 percent of Microsoft's workforce is made up of women, yet just 16.6 percent of them hold technical positions. Google's numbers are similar, where only 17 percent of the company's tech-related jobs are held by females.
These numbers hold even more true when looking at the enterprise technology industry. However, women are some of the top influencers in what is one of the fastest growing technology sectors in the world. However small, this core group of trailblazers has expansive reach and has played a major role in the proliferation of technology advances in recent years. In honor of Women's History Month, we salute the top 10 women working in the field:
Cindi Howson is the VP of Research at Gartner and the founder of BI Scorecard, an in-depth BI product reviews resource based on exclusive hands-on testing. She has been advising clients on BI tool selections and strategies for more than 20 years. Cindi is the author of Successful Business Intelligence: Unlock the Value of BI and Big Data and SAP Business Objects BI 4.0: The Complete Reference. Cindi is a faculty member of The Data Warehousing Institute (TDWI) and a contributing expert to InformationWeek.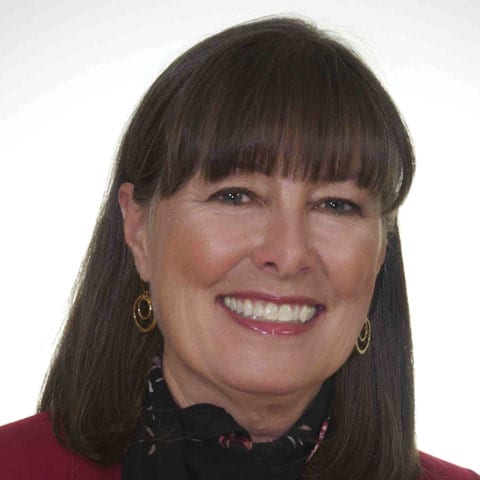 Claudia Imhoff is the Founder and President of Intelligent Solutions, a consultancy on CRM and Business Intelligence technologies and strategies. She is a popular speaker and internationally recognized expert, serving as an adviser to many corporations, universities and leading technology companies. She has co-authored five books and more than 50 articles on these topics. She is also the Founder of Boulder BI Brain Trust, a consortium of independent consultants and analysts.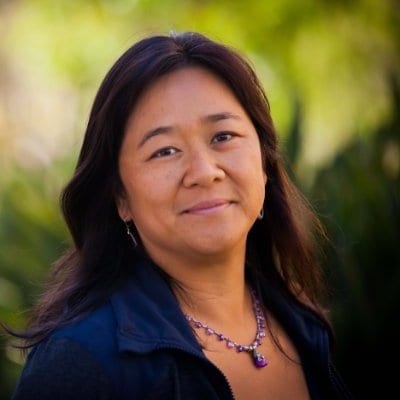 Joanna Schloss is an expert in the Dell Center of Excellence specializing in data and information management. Her areas of expertise include Big Data Analytics, Business Intelligence and data warehousing. With a mixture of experience in both startup and G500 environments, Joanna has successfully launched numerous products, from business-focused analytic applications to data warehousing tools such as Business Objects Data Services.

Lyndsay Wise is the Founder of WiseAnalytics, an independent analyst firm specializing in Business Intelligence, Master Data Management and unstructured data. She joined Enterprise Management Associates in 2015 as Research Director for Business Intelligence and Data Warehousing, and has more than 10 years experience in software research, BI consulting and strategy development. Lyndsay conducts regular research studies, writes articles and speaks about increasing the value of Business Intelligence within organizations.
Martha Bennett serves the Application Development & Delivery role at Forrester, covering Business Intelligence, analytics and Big Data. Martha has over 20 years of technology experience and has held a number of senior positions involving the investigation of new technologies and their introduction to the enterprise. Her main focus has been helping clients make sense of the impact of emerging technologies on existing IT systems and business processes, as well as security, risk, and regulatory implications.
Judith Hurwitz is the President and CEO at Hurwitz & Associates, Advise both emerging and established companies on go to market strategy including providing positioning workshops, partnering strategies, and primary research to help both large and emerging companies gain market acceptance. Judith is the author of eight books, including several in the "For Dummies" series, a software industry thought leader, and market analyst, with a focus on cloud, Big Data, analytics and cognitive computing.
Rita Sallam is a Research Vice President at Gartner in the Business Analytics and Data Science team. Her focus includes writing about and advising organizations on market trends, vendor assessment and selection, and best practices for making analytics pervasive and strategic to the business. Of particular interest is the evolution of modern BI platforms to support smart data discovery, self-service data preparation and Advanced Analytics. Rita played a key role in the development of this year's BI & Analytics Magic Quadrant.
Jen Stirrup is a data strategist and technologist, SQL Server Most Valuable Professional (MVP), founder of Data Relish Ltd, SQLFamily and community advocate, public speaker and blogger, published author of Tableau Dashboard Cookbook and Teched Alumni speaker. Jen is also Director-At-Large (elect) for PASS, holding the Business Analytics Portfolio. Her specialties are in BI, Microsoft SQL Server, Tableau, R, Hadoop and Hive. Jen is passionate about all things data and BI, helping leaders derive value from data.
Elizabeth Golluscio is a Research Director at Gartner in the Application Architecture and Integration group. Her research focus is modernizing enterprise integration strategies to support digital business transformation, with an emphasis on citizen integration and the enablement of customer engagement. Elizabeth helped co-author the most recent Gartner Magic Quadrant for Enterprise Integration Platform as a Service, Worldwide. She has degrees from Cornell University and the Massachusetts Institute of Technology (MIT).
Carlie Idoine is the Research Director for Business Analytics and Data Science for IT leaders. Her areas of expertise include both business analytics and data science toolsets and approaches, citizen data scientists, optimization, strategies, organization, and processes. She provides research and advisory services focused on applying analytics effectively to so solve complex business problems. Carlie has more than 25 years experience in integrating new technologies, including deployment of enterprise analytics strategies.

Timothy leads Solutions Review's business intelligence, data integration, and data management areas of focus. He is recognized as one of the top influencers in big data, and the number-one authority in enterprise middleware. Timothy has also been named a top-75 global business journalist by Richtopia.

Latest posts by Timothy King (see all)