A Competitive Intelligence Definition and Key Trends to Consider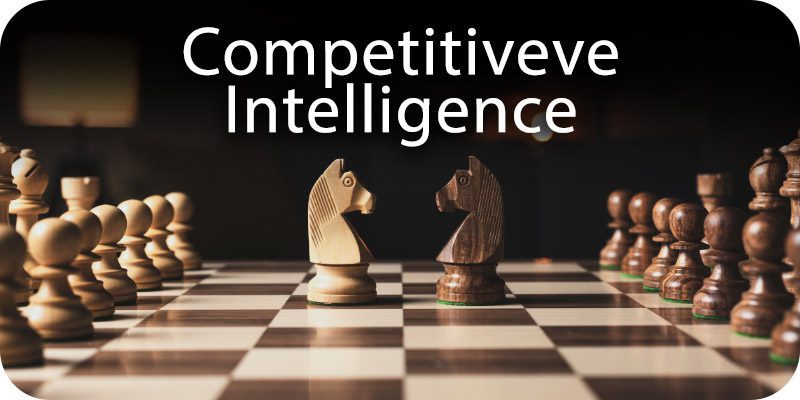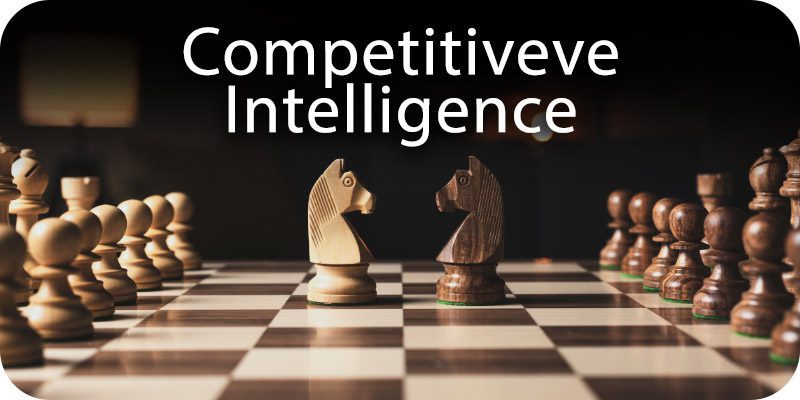 This is part of Solutions Review's Premium Content Series, a collection of contributed columns written by industry experts in maturing software categories. In this submission, Crayon CPO Erica Jenkins offers up a competitive intelligence definition and some key trends to look out for in the future.


Thousands of startups open their doors every month, each of them hoping to be the next big thing in tech. Inevitably, many of these companies fail to find their footing in a market due to oversaturation and positioning that seem virtually identical to competitive offerings. So, is it a product issue or a confusing value proposition to potential buyers? Sometimes, success is hindered because newly emerging platforms lack a deep understanding of the competitive landscape they capture market share in.
How can a growing startup set itself apart? Competitive intelligence (CI), research and clear value propositioning are the keys to unlocking consumer awareness.
Compete departments are popping up in companies across industries and sectors to help leaders make sense of all the noise. We live in a time of information overload and having CI practitioners dedicated to collecting, analyzing, and activating the right data can make the difference between stagnation and growth in today's increasingly competitive market.
What is Competitive Intelligence? Competitive Intelligence Definition:
CI is the process of capturing, analyzing, and activating information related to your competitive landscape. CI involves compiling a comprehensive profile of businesses' competitors to help guide decision-making. A CI practitioner will look at anything and everything available about a rival—from company websites and social media accounts to reviews, customer testimonials, job postings, recent press, and more—to paint a picture of how companies stack up.
In days past, CI practitioners would do periodic deep dives on industry rivals to glean insights into their strategies, successes, and failures. Of course, any information is helpful—but this approach fails to live up to CI's full potential. It's only in recent years that companies have begun to harness the power of CI to learn about competitors' businesses and analyze those strategies in the context of the market as a whole, and automation has become crucial to achieving this goal.
Modern CI platforms put machine learning to work to help companies better track and analyze market data which can help them make better decisions. These solutions supercharge CI efforts by analyzing the digital footprints of a company to uncover trends, changes, and new opportunities. How does some of this work? CI tools can scrape the internet for movements from competitors like recent blog posts and website updates, social media activity, news mentions, award wins, and more. The ability to shift CI from a periodic, manual endeavor to one that is ongoing can help scale a business.
Trends in CI
CI was once viewed as primarily a sales enablement tool designed to help employees clinch a sale. Those days are gone, and businesses across industries are recognizing the value of comprehensive CI programs when making decisions, including those related to scaling operations. From marketing to product and beyond, every part of a business can use CI to make smarter decisions based on real-time market insights.
Crayon's 2022 State of Competitive Intelligence Report found that, as businesses are fighting harder to stay on top, CI is becoming more critical to their decision-making processes across the board. According to the latest iteration of the industry's longest-running survey, stakeholders are 23 percent more likely to say that CI is critical to their success than two years ago. Of the 1,200 companies included in the study, only 2 percent said they don't consider CI to be important. These numbers aren't specific to any one job function either – they hold true across departments surveyed.
The surge in interest around CI is not specific to any business size, sector, or market. Organizations of all sizes and expertise are investing in CI. Over 40 percent of all businesses surveyed expect to hire more CI practitioners in 2022, and 36 percent expect their non-headcount CI budget to grow. This additional spending will go toward paid CI solutions, with nearly half of CI teams intending to increase their use of these technologies―and increased use of technology translates to increased activation of competitive intel.
When teams use automated solutions to collect and analyze data on their competitors, they have more time to turn that data into actionable insights for stakeholders. Again, according to the State of Competitive Intelligence report, CI teams now spend 14 percent less time on research and 15 percent more time on activation than they did in 2018, which means they are getting more out of their CI programs than ever before. That wealth of information can help growing companies better prepare to scale their operations to keep pace with their customers and the market. Taking advantage of new technologies and automation is crucial for success.
Growing Your Business with CI
Businesses put a lot of time and effort into mapping out the path to success, but that's not the only factor that influences the process. Knowing what customers want and what they aren't getting from others is something that makes the difference between success and failure when scaling―and that knowledge is exactly what CI provides. Comprehensive CI programs help companies better understand what's going on around them.
Stakeholders across the business can put CI to work to inform decisions that lead to growth―and do so on a dime. CI insights empower teams in every business area to make day-to-day decisions quickly and decisively. Many salespeople are familiar with the ways that battlecards ―competitor profiles created with key differentiator information―help them through the sales process by instilling the confidence that they have up-to-date information to clinch the sale, but the value of CI extends far beyond the sales floor.
Product teams can use feature comparison info to guide their priorities and beat competitors to the punch with new services. For example, armed with the right intel, a product design team may opt to fast-track a feature that would make them the first to market rather than pursuing a service a competitor can get out the door before them. That way, they're leading the pack in a new niche rather than competing with the rest to capture the same customers. In the same way, marketers can use content topics and channel breakdowns to differentiate their companies' messaging and tactics from that of competitors – with the goal to capture more market share.
CI also has an important place in the C-suite. Executive leaders must understand the larger context in which their operations take place and how their new products will fit into it. Does the market you want to enter have different competitors than you're used to? Are the customers the same? Do they have the same needs and pain points? Knowing the answer to these questions is crucial to any business' success. CI platforms can provide the right balance of high level intel on a regular cadence to help executives connect the dots and maintain the real-time perspective they need to make the best decisions possible.
The Bottom Line
Making significant investments in CI should be part of any company's plans, no matter your market, product, or business model. Leaders might start by hiring (or expanding) a compete team led by experienced CI practitioners and supported by CI platforms. These software offerings can automate the most tedious parts of the CI research process to allow the compete team to focus their efforts on activating the insights.
There's a reason so many businesses are making CI a priority. The data an effective CI program offers is valuable at any stage of a company's life―but the insights into market gaps, customer satisfaction, and the overall landscape are invaluable when a company is trying to grow. In today's market, decision-makers must arm themselves with as much information as possible to understand their customers' needs, their own capabilities, and how they stack up against the rest.
[hr style="single"]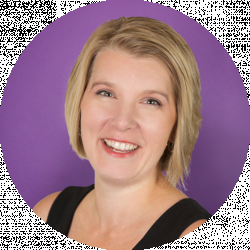 Latest posts by Erica Jenkins
(see all)