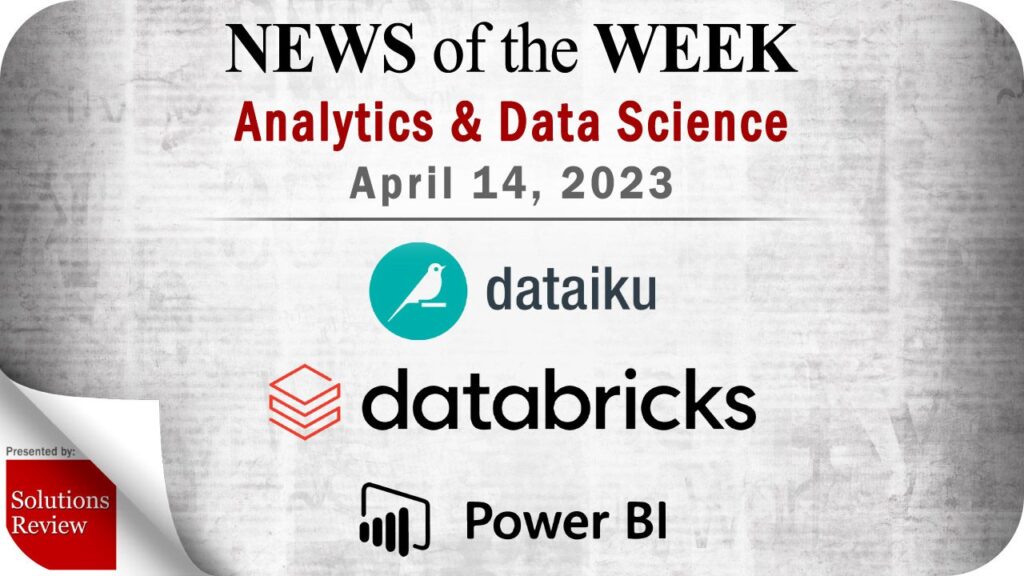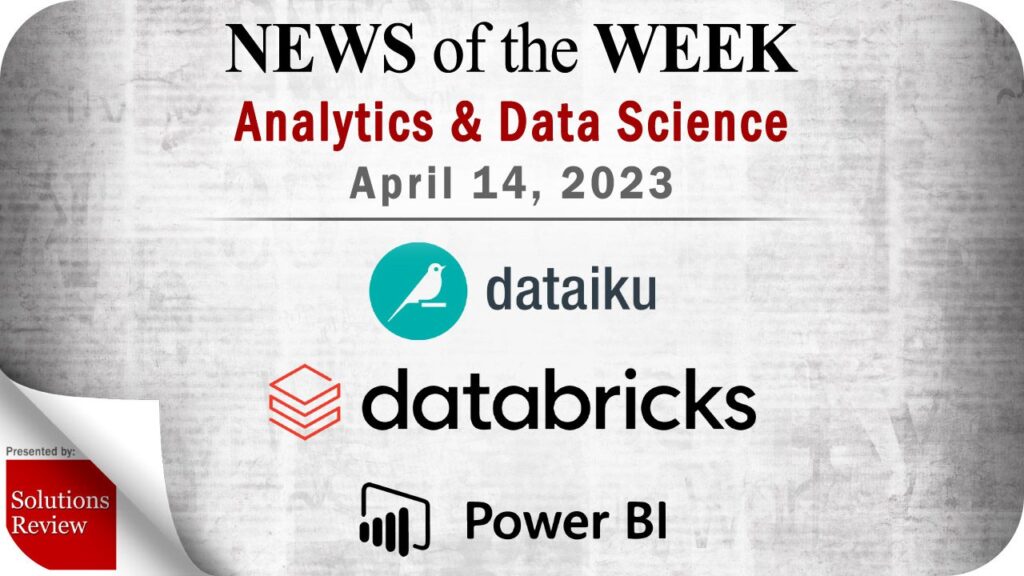 Solutions Review editors curated this list of the most noteworthy analytics and data science news items for the week of April 14, 2023.
Keeping tabs on all the most relevant analytics and data science news can be a time-consuming task. As a result, our editorial team aims to provide a summary of the top headlines from the last week, in this space. Solutions Review editors will curate vendor product news, mergers and acquisitions, venture capital funding, talent acquisition, and other noteworthy analytics and data science news items.
Analytics and Data Science News for the Week of April 14, 2023
[hr style="single"]
Alteryx Announces 'Strategic Investment' in Fiddler's Model Performance Management Tool
Fiddler is an MPM provider that offers advanced model monitoring and model governance capabilities. As Alteryx democratizes analytics for all employees across all systems at many of the world's largest and most complex enterprises, this investment in Fiddler will help customers establish stronger governance and ethical AI practices.
[hr style="single"]
Databricks Unveils 'World's First' Open Instruction Tuned LLM
Databricks is open-sourcing the entirety of Dolly 2.0, including the training code, the dataset, and the model weights, all suitable for commercial use. This means that any organization can create, own, and customize powerful LLMs that can talk to people, without paying for API access or sharing data with third parties.
[hr style="single"]
Dataiku Partners with Genpact, Secures Google Cloud Ready – AlloyDB Badge
Dataiku's Everyday AI platform, combined with Genpact's technology-agnostic MLOps and Responsible AI framework, will provide a differentiated solution that addresses major challenges faced by organizations in the implementation of AI, such as data governance, model management, and compliance requirements. To achieve the AlloyDB designation, Dataiku's analytics and AI platform underwent a rigorous three-phase validation process from Google Cloud engineering teams.
[hr style="single"]
Kyligence Officially Releases its Intelligent Metrics Platform
Kyligence Zen is a Metrics Platform that centralizes all types of metrics into a unified catalog system. With Kyligence Zen, users can build a common data language across an entire organization for trusted and consistent key metrics. It is a comprehensive all-in-one solution that simplifies the management of metrics and lowers costs by using a single platform.
[hr style="single"]
Infragistics' Slingshot Unveils New Real-Time Data Catalog
Using Slingshot's new Data Catalog, companies can now bring together all data sources that track performance, process, people and profitability–across departments, platforms and channels–all in one place. As a result, teams can easily generate visual snapshots of their work, in real-time or over time, to better understand and drive action using data.
[hr style="single"]
Expert Insights Section
Watch this space each week as Solutions Review editors will use it to share new Expert Insights Series articles, Contributed Shorts videos, Expert Roundtable and event replays, and other curated content to help you gain a forward-thinking analysis and remain on-trend. All to meet the demand for what its editors do best: bring industry experts together to publish the web's leading insights for enterprise technology practitioners.
Gartner Releases 2023 Magic Quadrant for Analytics and Business Intelligence Platforms
The editors at Solutions Review highlight what's changed since the last iteration of Gartner's Magic Quadrant for Analytics and Business Intelligence Platforms and provide an analysis of the new report. Gartner notes that the market is represented by an emphasis on visual self-service for end-users, as well as augmented AI to deliver automated insights.