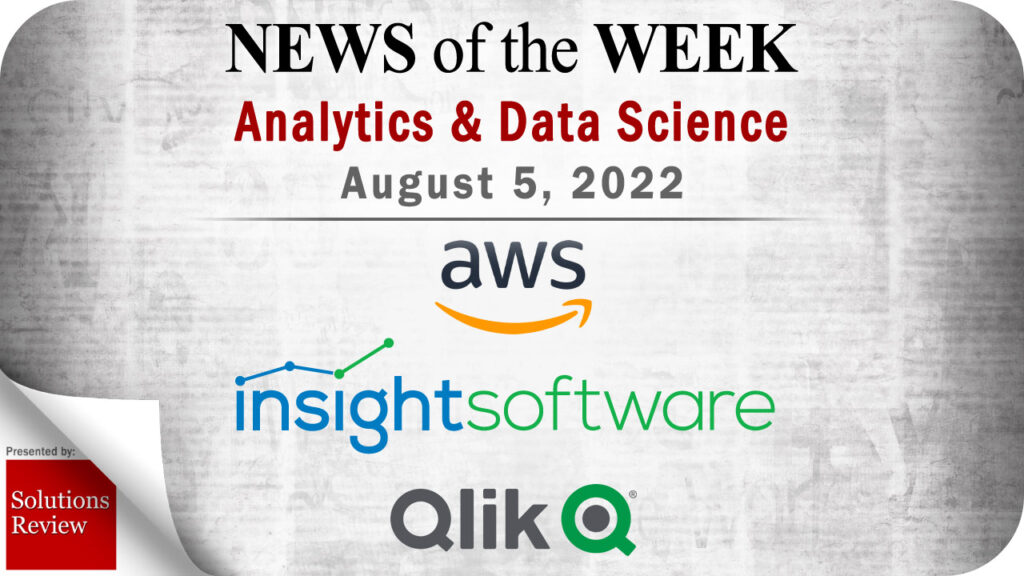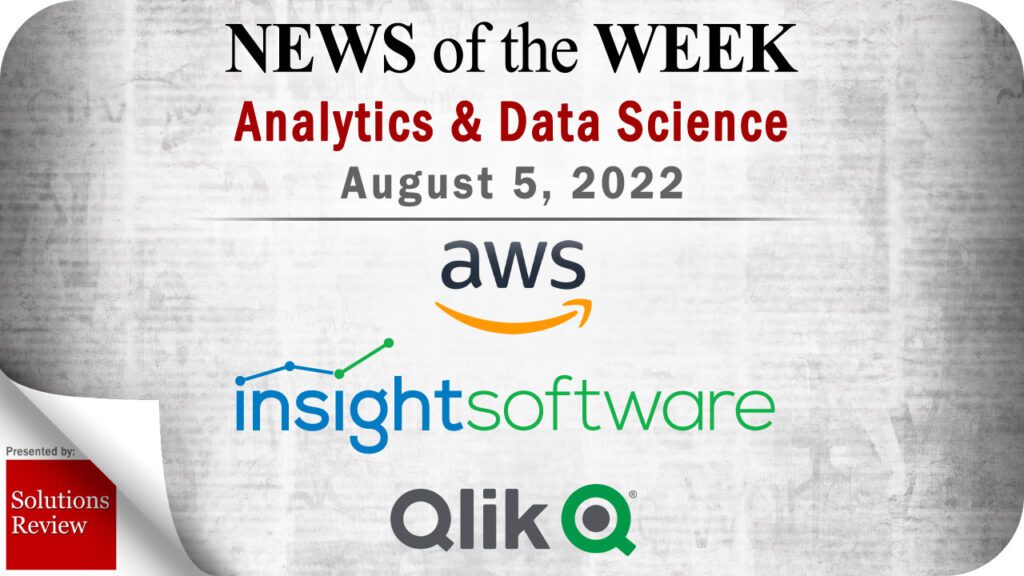 The editors at Solutions Review have curated this list of the most noteworthy analytics and data science news items for the week of August 5, 2022.
Keeping tabs on all the most relevant analytics and data science news can be a time-consuming task. As a result, our editorial team aims to provide a summary of the top headlines from the last month, in this space. Solutions Review editors will curate vendor product news, mergers and acquisitions, venture capital funding, talent acquisition, and other noteworthy analytics and data science news items.
Top Analytics and Data Science News for the Week Ending August 5, 2022
Amazon Web Services Drops Three New Serverless Analytics Tools
The tools include new serverless offerings for Amazon EMR to enable customers to run analytics applications using open-source big data frameworks (Apache Spark and Hive) without having to manage the underlying infrastructure, Amazon Managed Streaming for Apache Kafka (Amazon MSK) to simplify real-time data ingestion and streaming, and Amazon Redshift to allow customers to run high-performance data warehousing and analytics workloads on petabytes of data.
insightsoftware Introduces New Features in Logi Composer 7 Unveiling
New capabilities in Logi Composer 7 include a wide range of workflow improvements for IT teams, including the ability to develop in a Windows environment. Designed for software teams, Logi Composer delivers an out-of-the-box development experience for embedded analytics, enabling rapid design, build, and embed interactive dashboards and data visualizations.
Qlik Partners with Grey Matters on New Naval Maritime Business Intelligence Platform
The five-year, $46M contract is through the Naval Information Warfare Center Atlantic's Information Warfare Research Project (IWRP). Qlik and Grey Matters have begun to replace, integrate and subset legacy applications for NAVSEA while adopting commercial best practices with a modernized IT platform. In addition, the NMMES-BIP will enable users to immediately access and readily analyze data to support a more ready Fleet.
For consideration in future analytics and data science news roundups, send your announcements to the editor: tking@solutionsreview.com.