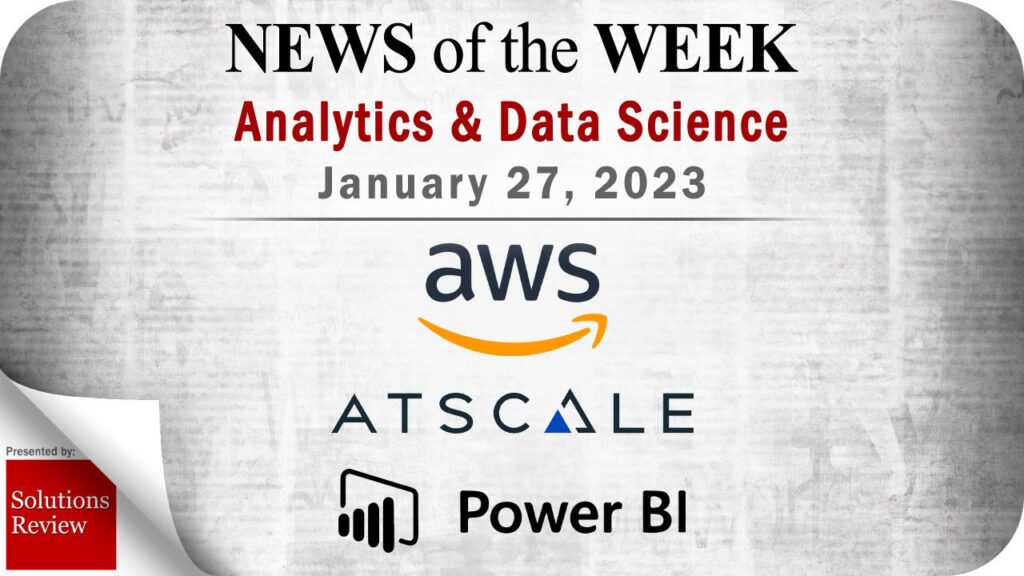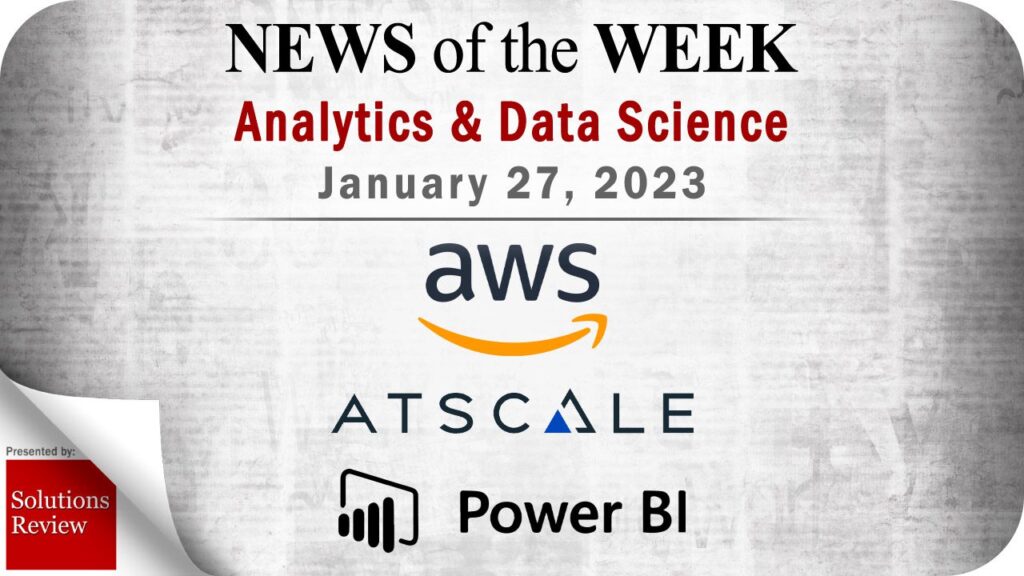 The editors at Solutions Review have curated this list of the most noteworthy analytics and data science news items for the week of January 27, 2023.
Keeping tabs on all the most relevant analytics and data science news can be a time-consuming task. As a result, our editorial team aims to provide a summary of the top headlines from the last week, in this space. Solutions Review editors will curate vendor product news, mergers and acquisitions, venture capital funding, talent acquisition, and other noteworthy analytics and data science news items.
Top Analytics and Data Science News for the Week Ending January 27, 2023
AWS Announces New Amazon OpenSearch Serverless
OpenSearch Serverless streamlines the process of running petabyte-scale search and analytics workloads without having to configure, manage, or scale OpenSearch clusters. OpenSearch Serverless decouples compute and storage. It also separates the indexing (ingest) components from the search (query) components, with Amazon Simple Storage Service (Amazon S3) as the primary data storage for indexes.
AtScale Enhances Databricks Integration with Databricks SQL and Availability Support
AtScale autonomously orchestrates Databricks infrastructure to optimize analytics performance and radically simplify analytics data pipelines while leveraging the full capabilities of Databricks. Analytics consumers interact with data managed by AtScale through SQL, MDX, DAX, REST or Python APIs, or with common BI platforms.
Microsoft Adds Several New Features to Power BI Platform This Week
In addition to its Power BI Report Server 2023 feature summary, Microsoft has road-mapped multi-language reports, announced the ability to embed Power BI organizational apps in Microsoft Teams channels and meetings, and backup and restore improvements for large datasets near the size limit.
Expert Insights Section
Watch this space each week as Solutions Review editors will use it to share new Expert Insights Series articles, Contributed Shorts videos, Expert Roundtable and event replays, and other curated content to help you gain a forward-thinking analysis and remain on-trend. All to meet the demand for what its editors do best: bring industry experts together to publish the web's leading insights for enterprise technology practitioners.
Solutions Review Publishes New Expert Embedded BI Resources from Qrvey
Head over to Solutions Revierw's Resources page to check out a few new downloadable guides from Qrvey, including an Embedded Analytics Product Fit Guide, Modern Analytic Solutions for Software Companies, and a Build vs. Buy Guide for OEM Software Vendors.
Solutions Review Drops Expert Curation of Data Privacy Week Commentary
As part of Data Privacy Week (January 22-28) we called for the industry's best and brightest to share their Identity Management, Endpoint Security, and Information Security comments. The experts featured represent some of the top Cybersecurity solution providers with experience in these marketplaces, and each projection has been vetted for relevance and ability to add business value.
Dr. Prashanth H. Southekal Releases New Book: Data Quality: Empowering Businesses with Analytics and AI
This book, published by Wiley, discusses the 16 most common issues of data quality degradation and offers 10 practical solutions for remediating and sustaining data quality based on Southekal's DARS (Define – Analyze- Realize – Sustain) Framework. Dr. Prashanth is the Founder and Managing Principal at DBP Institute.
Video Short: 2023 Data Lakehouse Trends by Ahana CEO Steven Mih
For consideration in future analytics and data science news roundups, send your announcements to the editor: tking@solutionsreview.com.