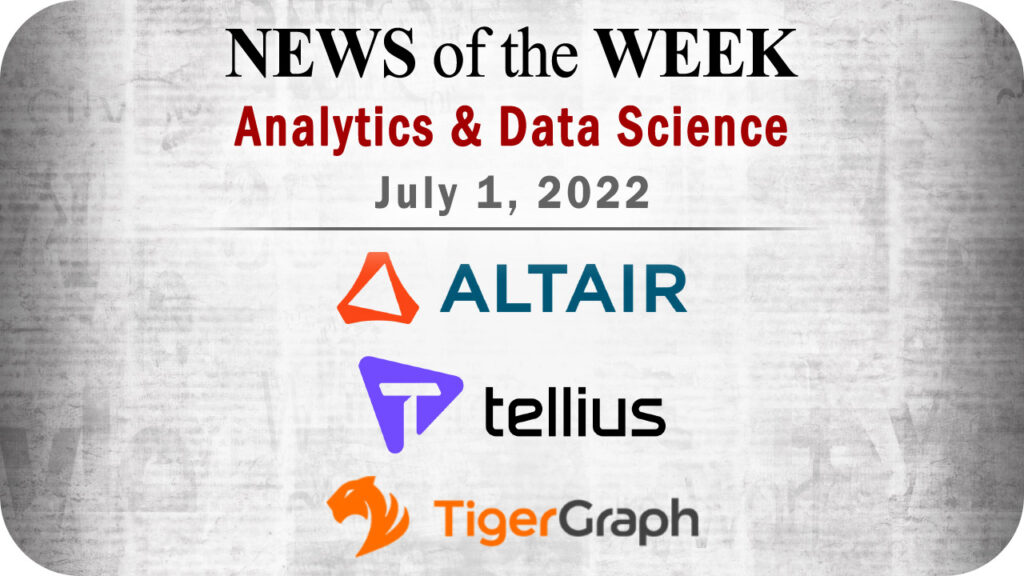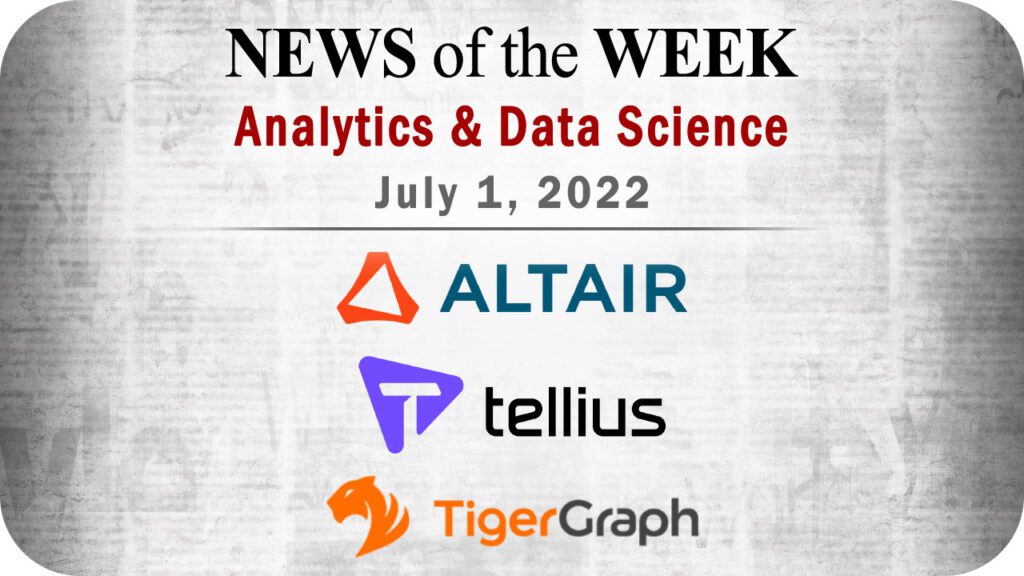 The editors at Solutions Review have curated this list of the most noteworthy analytics and data science news items for the week of July 1, 2022.
Keeping tabs on all the most relevant data management news can be a time-consuming task. As a result, our editorial team aims to provide a summary of the top headlines from the last month, in this space. Solutions Review editors will curate vendor product news, mergers and acquisitions, venture capital funding, talent acquisition, and other noteworthy data science and analytics news items.
Top Analytics and Data Science News for the Week Ending July 1, 2022
Altair Launches New Unlimited Data Analytics Appliance
The Altair Unlimited data analytics appliance – which is built on Dell PowerEdge R750 servers – is designed to foster enterprise-wide, data-driven strategies. The Altair Unlimited data analytics appliance gives users pre-loaded access to the Altair Analytics software package – and additional solutions including Altair SLC, Altair SmartWorks Hub, Altair Analytics Workbench, and Altair Access.
Opaque Systems Raises $22 Million in Series A Funding for Scalable Multi-Party Analytics
The round was led by Walden Catalyst Ventures, with participation from new investors, Storm Ventures and Thomvest Ventures, as well as all existing investors, Intel Capital, Race Capital, The House Fund, and FactoryHQ. Opaque enables data to be securely shared and analyzed by multiple parties while maintaining complete confidentiality and protecting data end-to-end. The company will use the new capital to serve the accelerating market demand for collaborative analytics and AI in confidential computing.
Tellius Partners with Databricks on AI-Powered Analytics on DataLakehouse
The partnership gives joint customers the ability to run Tellius natural language search queries and automated insights directly on the Databricks Lakehouse Platform without the need to move any data. Connecting to Delta Lake on Databricks only takes a few clicks, and then users can perform a natural language search of their unaggregated data to answer their own questions.
TigerGraph Releases New Features for TigerGraph Cloud
With new multiple-user sharing and collaborating capabilities, integrated login, and private link networking technologies, teams can share the same experience via a single login to work on their ultra-secure cloud graph database. As part of this announcement, TigerGraph will extend global cloud coverage to Brazil, Singapore, and Australia through Amazon Web Services (AWS), Google Cloud Platform (GCP), and Microsoft Azure.
For consideration in future analytics and data science news roundups, send your announcements to the editor: tking@solutionsreview.com.