Analytics and Data Science News for the Week of June 17; Updates from MicroStrategy, Qlik, ThoughtSpot, and More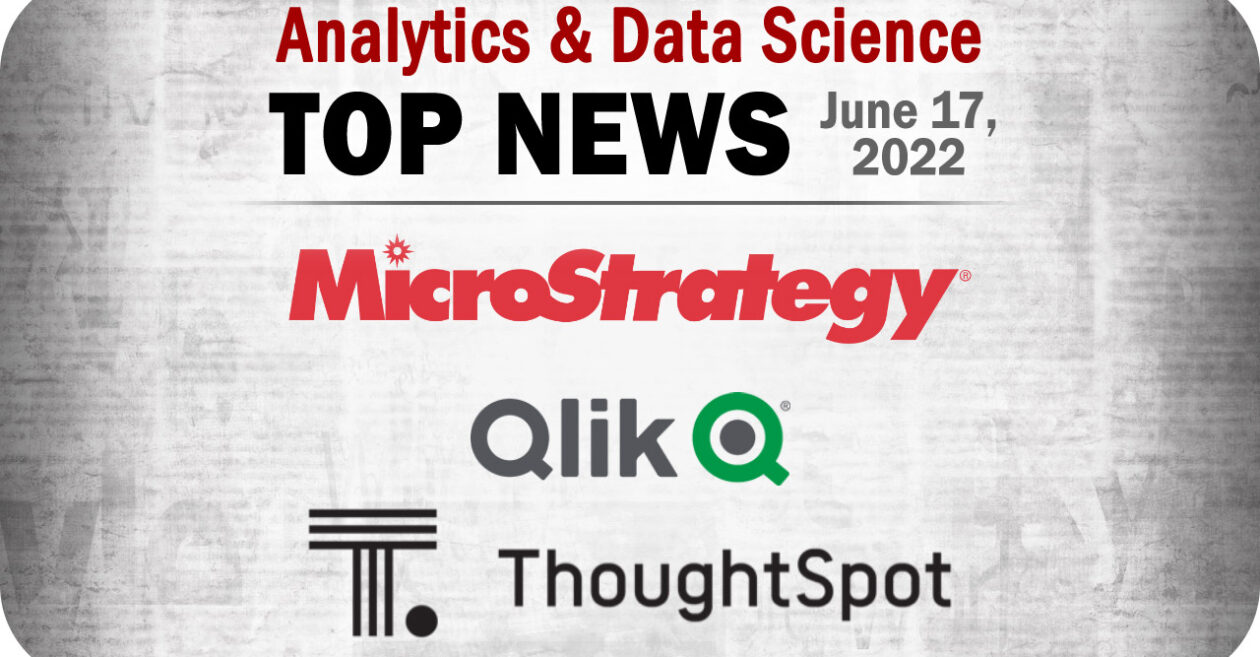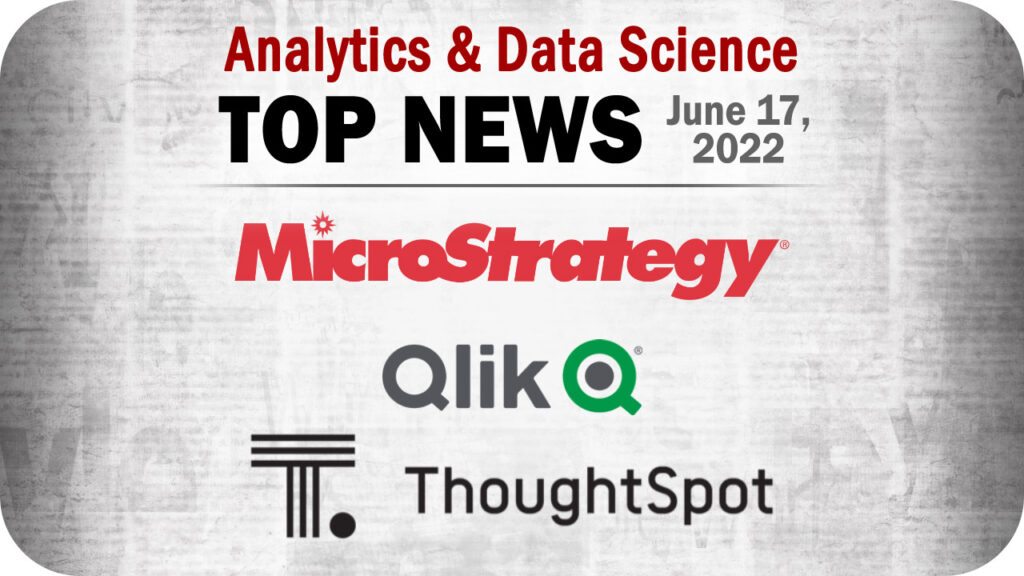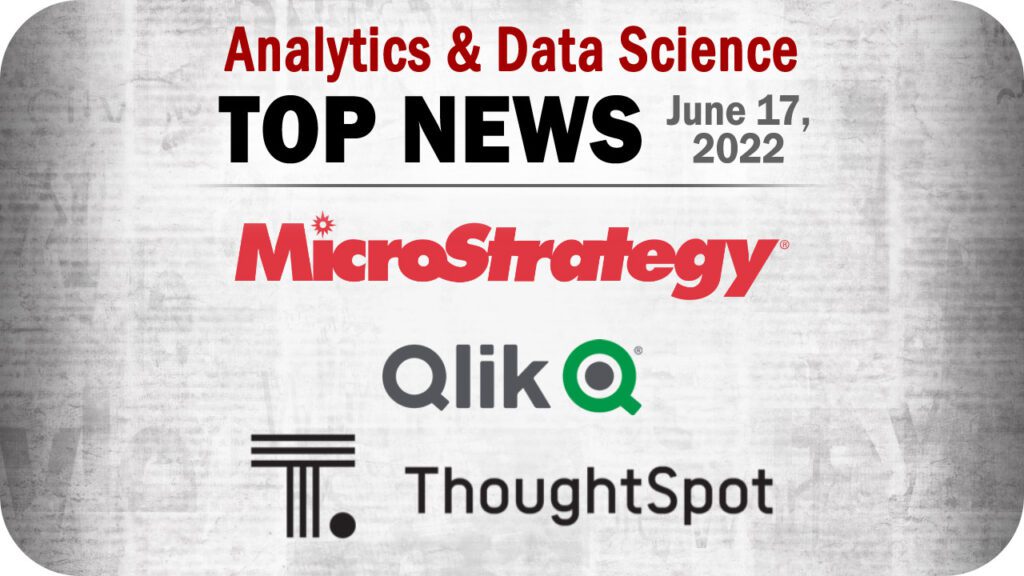 The editors at Solutions Review have curated this list of the most noteworthy analytics and data science news items for the week of June 17, 2022.
Keeping tabs on all the most relevant data management news can be a time-consuming task. As a result, our editorial team aims to provide a summary of the top headlines from the last month, in this space. Solutions Review editors will curate vendor product news, mergers and acquisitions, venture capital funding, talent acquisition, and other noteworthy data science and analytics news items.
Top Analytics and Data Science News for the Week Ending June 17, 2022
[hr style="single"]
Ahana Nabs Additional Funding and Debuts Free Community Edition of Ahana Cloud for Presto
Ahana will use the funding to continue to grow its technical team and product development; evangelize the Presto community, and develop go-to-market programs to meet customer demand. Ahana Community Edition is immediately available to everyone, including users of the 100,000+ downloads of Ahana's PrestoDB Sandbox on DockerHub. Community Edition users can easily upgrade to the full version of Ahana Cloud for Presto as well.
[hr style="single"]
Anaconda Drops Snowpark for Python
With Snowpark, Snowflake's developer framework, Snowflake and Anaconda will allow data engineers, data scientists, and developers who prefer using Python as their programming language of choice to take advantage of Snowflake's powerful platform capabilities and securely collaborate on a single platform.
[hr style="single"]
Domino Data Lab Secures New Funding, Updates Flagship Platform
The availability of these newest integrations marks a new partnership phase for Domino and Snowflake. Through the power of Domino's platform and Snowpark, the developer framework for Snowflake, the companies deliver an end-to-end enterprise data science lifecycle solution on one common data and deployment platform.
[hr style="single"]
Dresner Advisory Services Publishes 2022 Data Catalog Market Study
The 6th edition report examines user segment requirements and priorities with a focus on simplified data navigation/access, governance, and content collaboration capabilities. The report concentrates on analytic content (data, models, and metadata), use cases, and users. In 2022, data catalog ranks 15th among the 51 technologies and initiatives under study.
[hr style="single"]
KNIME Releases New UX, Improved Data Viz, and Changes to Python Integration
This release includes an extension that previews the new interface. Simply click the "Open KNIME Modern UI Preview" button in the top right corner to check it out. Brand new visualization nodes for exploring data and building data apps are available as a preview in the KNIME Views (Labs) extension. These nodes replace four previous visualization nodes and offer a more consistent experience. The KNIME Python (Labs) Extension now contains its own Python Environment so that you can get started with Python scripting in KNIME right away
[hr style="single"]
MicroStrategy Releases Version 3.4 of its Flagship BI and Analytics Platform
Updates such as advanced text formatting increase customization and unmatched drill-down capabilities, allowing analysts to easily fine-tune narrative coverage and key insights for improved readability. New features empower users with flexibility and control for advanced drill-down and analyses such as time-based variance, target-based variance, trend, and bar chart analyses.
[hr style="single"]
Qlik Enhances Real-Time Data Integration and Cloud Analytics Services for Snowflake
Qlik enhanced its Cloud Analytics Services for Snowflake with two new features that help customers drive more value from near real-time data when deploying Qlik's cloud platform with Snowflake. Qlik also released new and enhanced Qlik Cloud Data Services capabilities for Snowflake. These services expand the ability to both seamlessly feed Snowflake with near real-time data and more easily access data in real-time and action it for decision making across the enterprise.
[hr style="single"]
Rockset Releases New Snowflake Connector for Real-Time Analytics
The new Snowflake connector enables low-latency, high-concurrency analytics across streaming data from sources such as Apache Kafka, Amazon DynamoDB or MongoDB and historical data from Snowflake. Built by the team behind the online data infrastructure that powers Facebook Newsfeed and Search, Rockset is inspired by the same indexing systems that power real-time analytics at cloud scale.
[hr style="single"]
ThoughtSpot and Matillion Partner for Low-Code Data Integration and Live Analytics
The joint partnership will provide data model templates and Live Analytics to help data teams working in the cloud get up-to-date data insights in minutes. Organizations can leverage ThoughtSpot SpotApps, prebuilt solutions for specific use cases powered by Matillion's data transformation platform, to accelerate time to value and give more users access to the data they need.
[hr style="single"]
For consideration in future data analytics news roundups, send your announcements to tking@solutionsreview.com.
[hr style="single"]