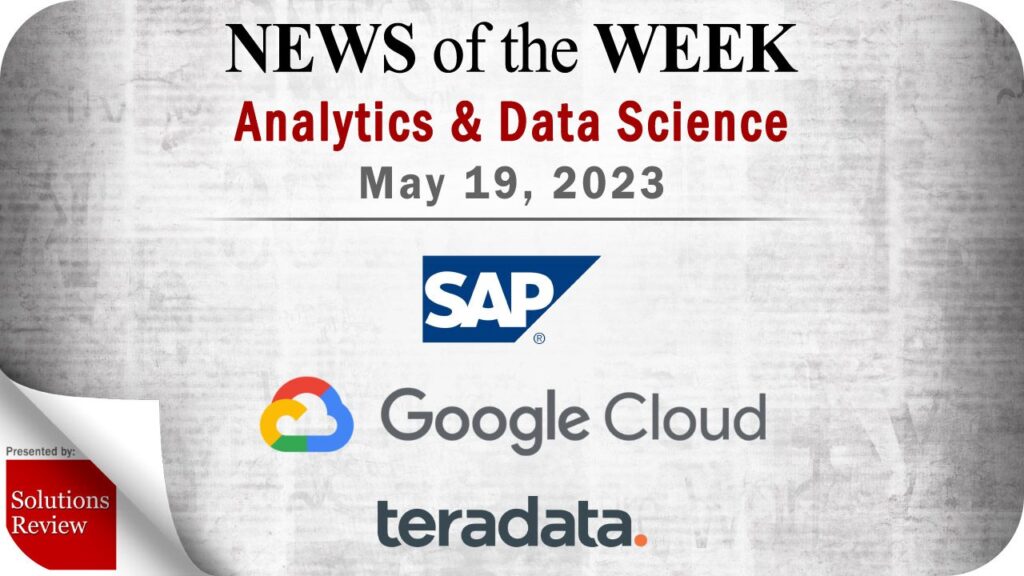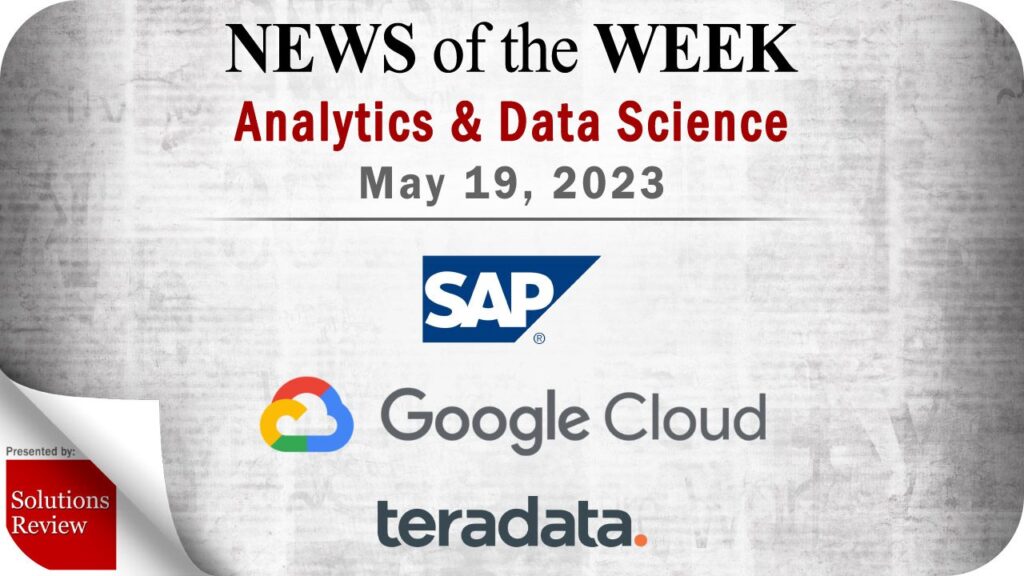 Solutions Review editors curated this list of the most noteworthy analytics and data science news items for the week of May 19, 2023.
Keeping tabs on all the most relevant analytics and data science news can be a time-consuming task. As a result, our editorial team aims to provide a summary of the top headlines from the last week, in this space. Solutions Review editors will curate vendor product news, mergers and acquisitions, venture capital funding, talent acquisition, and other noteworthy analytics and data science news items.
Analytics and Data Science News for the Week of May 19, 2023
Akkio Introduces New Forecast Models
Akkio's time-series modeling allows you to understand patterns, analyze influential factors, and create a model to forecast the future. And, if you integrate your forecast with your data warehouse, you can see reports update live on your predictions.
Akridata Releases New Patch Search Feature for Data Scientists
The introduction of Patch Search offers the world's first solution that allows users to perform highly-detailed searches using sample clusters of images. This innovative feature enables users to search specific regions or patches within an image, achieving a level of granularity that was previously impossible. The resulting accuracy allows for more precise and efficient search results, leading to a significant improvement in users' efficiency and accuracy.
IBM Acquires Popular PrestoDB Analytics Vendor Ahana
IBM said that its acquisition of Ahana is in line with its strategy to invest in open-source projects and foundations. The company acquired Red Hat in 2018, cementing its open-source strategy. Explaining the rationale behind Ahana, IBM cited the company's contributions to the Presto open-source project. Ahana is involved in has four project committes and has two technical steering committee members, IBM added.
Qlik Finalizes Acquisition of Talend
The combined entity is led by CEO Mike Capone, completing the latest chapter in the company's strategic vision to deliver best-in-class data integration, data quality, and analytics solutions. With Talend, Qlik brings a new approach, offering a full range of best-in-class capabilities, helping customers eliminate technical debt and cost while increasing enterprise confidence that trusted data is available for decision-making when it matters most.
SAP and Google Cloud Expand Partnership for Data & Analytics Technology
The offering enables customers to build an end-to-end data cloud that brings data from across the enterprise landscape using the SAP Datasphere solution together with Google's data cloud, so businesses can view their entire data estates in real-time and maximize value from their Google Cloud and SAP software investments.
Teradata and FICO Partner on Advanced Analytics for Financial Services & More
The resulting solutions are part of a new global relationship between the two companies, and are expected to deliver reduced costs, improved profits, increased risk mitigation and greater customer satisfaction for Teradata/FICO customers.
Tredence Secures Databricks Elite Partner Status
The strategic acquisition of Merilytics will be the foundation of Accordion's Data & Analytics Practice to strengthen long-term support for its CFO clients. Financial terms of the private transaction were not disclosed. Founded in 2011 and headquartered in Hyderabad, India, Merilytics uses decision sciences and an analytics-based approach to generate superior data-driven returns for its PE-focused clients.
Union AI Raises $19.1 Million Series A Funding for Simplifying AI & Data Workflows
The idea behind the platform was to build a single platform that teams can then use to create their ETL pipelines and analytics workflows, as well as their machine learning pipelines. And while there are other projects on the market that offer similar orchestration capabilities, the idea here is to build a tool that is specifically built for the needs of machine learning teams.
Virtualitics Nets Strategic Investment from Citi
Virtualitics will use the funding to accelerate the expansion of its AI Platform, adding more out-of-the-box machine learning and data analytics capabilities for exploring and analyzing data for financial services as well as other industries. Virtualitics allows users to make queries in plain English and generate 3D network graph visualizations that reveal important connections in data.
Expert Insights Section
Watch this space each week as Solutions Review editors will use it to share new Expert Insights Series articles, Contributed Shorts videos, Expert Roundtable and event replays, and other curated content to help you gain a forward-thinking analysis and remain on-trend. All to meet the demand for what its editors do best: bring industry experts together to publish the web's leading insights for enterprise technology practitioners.
Solutions Review Set to Host Snowflake, Satori, and Monte Carlo for Expert Roundtable on June 8
In this expert roundtable discussion, our panelists will share their experiences, discuss best practices for integrating technology solutions, and offer guidance for establishing a sustainable information risk program for ensuring the governed accessibility to sensitive corporate data. The 60-minute virtual event is moderated by an independent industry analyst, with a topic introduction hosted by Solutions Review – all broadcast live to an audience of registered attendees.
For consideration in future data science news roundups, send your announcements to the editor: tking@solutionsreview.com.