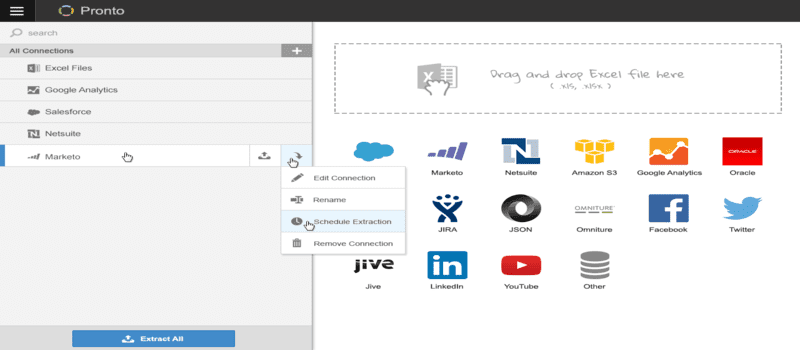 Birst has officially unveiled Birst 6, the next-generation of its networked Business Intelligence platform that allows users to connect to a new level of trusted insights. With version 6, business users can transform raw data into connected insights with swiftness and ease, providing the ability to connect prepared data to a network of analytics to enrich insights throughout the organization via Birst's multi-tenant cloud architecture. Birst 6 incorporates end-user data preparation and machine learning automation capabilities to make Advanced Analytics more accessible to a broader audience in support of enterprise-class requirements.
Version 6 eliminates silos while enabling end-users to access and work with trusted data, enabling the connection of insights to their company's network of analytics. Birst Connected Data Prep allows users to connect, prepare and relate data entirely on their own, regardless of technical skill. Machine learning automation can deliver fast time-to-insight with less human intervention, and capabilities are embedded into the Connected Data Prep experience. This includes intelligent defaults for application connectors, usage-pattern discovery of data sources, smart profiling for join recommendations, and cross-data source sampling for rapid exploration.
In addition, the update will deliver performance and scalability improvements to support even larger data volumes and concurrency levels. Enhancements include improved data loading and processing speeds, faster response times for queries, visualizations, dashboards, and Big Data parallel processing for data refinement and transformations.
Birst's Vice President of Product Management and Engineering Junaid Saiyed concludes: "Birst's approach to BI and analytics unlocks the collective intelligence of business leaders and data, securely connecting insights in real time, so everyone can work with trusted data to make smarter decisions. The introduction of Birst 6 cements our position as a pioneering technology that connects business users to a new level of trusted insights. With Birst's network of analytics, you avoid disconnected silos of information that lead to inconsistent and unreliable data."
According to the company, future releases of Birst 6 will deliver additional machine learning automation capabilities, as well as performance and scalability enhancements.