2014 Business Intelligence Perspectives from eWeek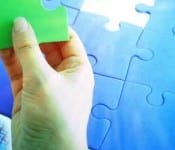 These days anyone working with data understands that business intelligence (BI) and analytics are becoming an increasingly important aspect of day to day business processes. Innovation in both BI and data analytic tools will be a large theme in 2014 as they move away from traditional purpose-built servers and start incorporating social, cloud, application and mobile data.
We will begin to see BI move away from only the data scientist and IT department, and into the hands of the manager, executive and business professional. BI and analytic tools will become increasingly intuitive allowing for a wider range of use in the enterprise and for more employees to make sense of enterprise data.
+ Check Out a Free 2015 Business Intelligence Tools Buyers Guide
As 2014 quickly approaches eWEEK has highlighted perspectives from Chris Preimesberger outlining where organization's focuses should lie with BI. The slide show covers a myriad of topics including:
The Humanization of IT
Big Data Analysis
Data Governance
User-centric BI solutions
Access to the RIGHT data
Repurposing data
Support for the mobile workforce
Open data and transparency
Focus on small data
You can click here to access to full slide show to learn more about BI focuses for 2014 from QlikTech. Also click here to access a free 2014 BI Solutions Guide outlining the top solution options for your BI initiatives.