Sisense Crowd Accelerated Analytics Focuses on Fast Response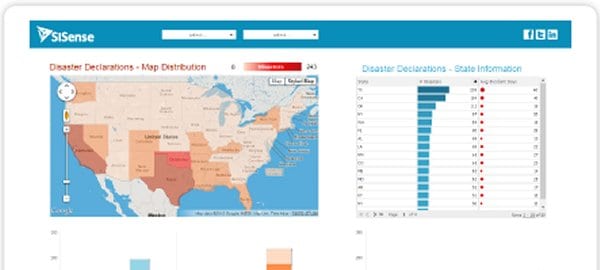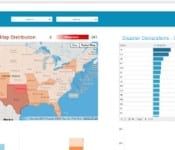 With customers in 48 countries, innovative business intelligence software company Sisense is developing a niche in the big data market.  For 2013, Sisense is on its way to tripling its revenues.  At the end of October, Sisense announced the general availability of patent-pending technology that allows its big data analytics engine to respond faster as the number of its users grows.  This emerging technology would increase the efficiency and speed for its big data analytics engine.
Typically, websites slow down as more users access the site.  This would not be the case with the Sisense technology.  "Sisense dynamically manages the flow of data from disk to RAM to the cache on the CPU itself," wrote Gil Press, a Forbes.com contributing writer.
Sisense has become a big data analytics enterprise focused on how fast it responds to the questions of its product users, explains Sisense CEO Amit Bendov.  Known as Crowd Accelerated Analytics, the new software can accommodate a large amount of users by operating as a learning system that stores answers to the most difficult queries.   "Instead of looking for identical queries like other caching systems we look for similar queries with 80% overlap in the instructions," Bendov said in a recent interview with Press.  The Crowd Accelerated Analytics technology breaks individual queries into query blocks.  With more query blocks stored, the response time to new queries becomes faster.
Bendov plans to make Sisense a public company in 2017.  This plan might occur sooner depending on the success of Crowd Accelerated Analytics.  "This positions Sisense as a tool that is very nimble and very much for the business user but also keeps IT happy because it can grow to an enterprise-scale solution," Bendov adds.
https://www.forbes.com/sites/gilpress/2013/10/28/scaling-users-not-data-sisense-new-take-on-machine-learning-and-crowdsourcing/