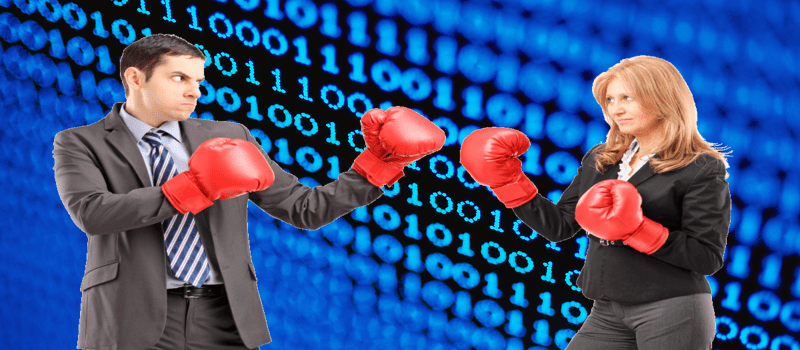 There is a clear overlap that exists between Business Intelligence and Data Analytics, and this is evident by the fact that the two terms are used interchangeably with one another in seemingly every piece of literature which features one of the topics. Even though the vast majority of enterprise organizations deploy one right next to the other, the two processes are different, and one thing is for sure: you can't successfully practice one without the other.
When asked, most industry experts will group the two terms together, but for those that are serious about turning data into actionable insights, it is important to differentiate the two. In an attempt to gain a clearer focus, let's break each topic down.
Business Intelligence
Business Intelligence is the use of data to help make business decisions. BI, as it's commonly referred to, is a broad umbrella term for the use of data in a predictive environment. Business Intelligence encompasses analytics, acting as the non-technical sister term used to define this process. BI often refers to the process that is undertaken by companies in order to learn from the data they collect, after they have analyzed it. Conversely, Business Intelligence can also be used to describe the tools, strategies and plans that are involved with data-driven decision making.
Data Analytics
Analytics is a data science. If Business Intelligence is the decision-making portion, then Data Analytics is the process of asking questions. Analytics tools are deployed when a company wants to try and forecast what will happen in the future, whereas Business Intelligence tools help to transform those forecasts and predictive models into common language. In today's data-heavy marketplace, analytics solutions are used to provide descriptions of the ways a user can break data down and view the trends that occur over time. You set up a Business Intelligence initiative, but you do Data Analytics.
The Bottom Line
Data Analytics is how you get to Business Intelligence. The analytics process, however long it takes, is what brings business users to a place where they can accurately make predictions about what will happen in the future, and that's exactly what makes a business "intelligent." Data Analytics should be thought of as the question-answering phase leading up to the decision-making phase in the overall scheme of Business Intelligence.
---

Timothy leads Solutions Review's Business Intelligence, Data Integration and Data Management areas of focus. He is recognized as one of the top authories in Big Data, and the number-one authority in enterprise middleware. Timothy has also been named one of the world's top-75 most influential business journalists by Richtopia.

Latest posts by Timothy King (see all)