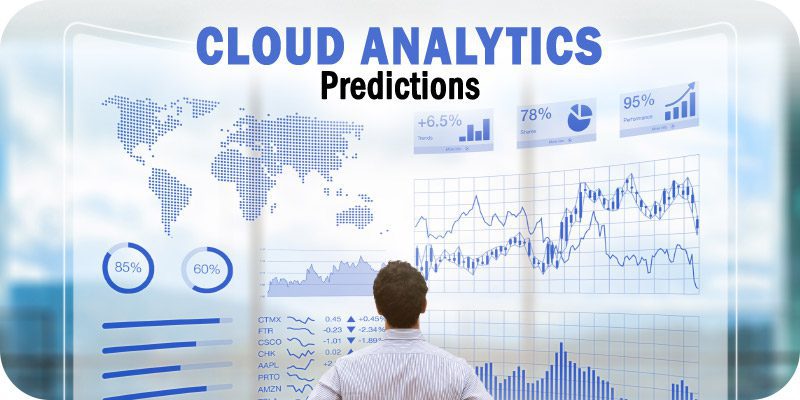 Solutions Review's Expert Insights Series is a collection of contributed articles written by industry experts in enterprise software categories. In this feature, Alteryx Chief Product Officer Suresh Vittal offers his cloud analytics predictions to be aware of for the year ahead.
Unpredictable times lie ahead for organizations, and companies will need to invest in cloud BI solutions that will put the power of analytics in the hands of all employees across the organization. With the shifting tides of the economic climate, having easy access to data and analytics tools to make sound, positive business decisions are imperative to success.
I predict the shifting economic tides will bring an increased need for automation, AI, and machine learning to aid in forecasting scenarios.
Cloud Analytics Predictions

---
Cloud Computing Hits its Stride
In 2023, more organizations will realize the true potential of the cloud. The most valuable cloud computing advances will magnify and amplify human potential on a wider scale — provided organizations can merge usability and accessibility requirements and bring their human experts to the forefront.
Utilizing Analytics for Forecasting
We will see the continued rise of automation, AI, and machine learning becoming more mainstream to aid enterprises with cross-functional scenario planning and forecasting. With economic headwinds on the horizon, smart organizations will prioritize investments and double down on data, analytics, and automation to see around corners and prepare for the unknown.
Rise of No-Code Automation
Additionally, there will be a rise of no-code analytical applications driven by the need to make data informed business decisions across functions. No-code tools reduce the experiential hurdle needed to deliver value from data in the cloud, whilst simultaneously delivering on the original vision of cloud technology — giving people the power they need to have their voices heard.
Organizations will continue investing in no-code/code-friendly, self-service cloud analytics platforms that allow users across lines of business to participate in the data analytics process, rather than a few data experts and specialists. This will allow business users with domain expertise to surface valuable insights and make them widely available across the organization.
Furthermore, Jay Henderson, SVP of product management at Alteryx, anticipates increased investment in user-friendly cloud solutions to democratize analytics, specifically code-friendly solutions that allow workers across an enterprise to have access. He also predicts AI and machine learning will become more accessible without requiring intensive training through easy-to-use and self-service analytics solutions.
Companies Democratize Analytics to the Business
Over the last couple of years, companies have made huge investments in purchasing and moving their data infrastructure to the cloud. In 2023, we'll see more companies putting the power of cloud data into the lines of business by giving them easy-to-use no-code/code-friendly analytic solutions. This combination will empower data workers to generate insights and make more effective decisions. Getting the data into decision-makers' hands is essential to navigating the unpredictable business climate ahead. Democratizing analytics will ensure businesses get more value out of their cloud investments – and prevent people from seeing the move to the cloud as a costly mistake.
No-Code & Code-Friendly Solutions are Here
One of the trends we are expecting is no-code tools being complemented with code-friendly capabilities. Providing a code-friendly environment allows professional developers to use the same platform as citizen developers. It also allows organizations to blend the speed and quick development time of no-code platforms with the power and flexibility of code-friendly solutions. The combination of no-code and code-friendly environments will satisfy everyone across the enterprise no matter how much coding experience they have.
Machine Learning Finally Hits the Mainstream
Think only data scientists with PhDs can build neural networks? Not in 2023. We'll begin to see mass adoption of AI and machine learning technology by embedding them into analytics solutions designed to empower everyday data workers to get business critical insights without learning how to code.
Ultimately, the ability to analyze data and turn them into business insights is a necessity for companies to survive and keep pace with competitors. Understanding and coming aboard these trends will help organizations stay on the course of success.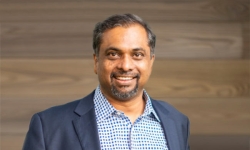 Latest posts by Suresh Vittal
(see all)