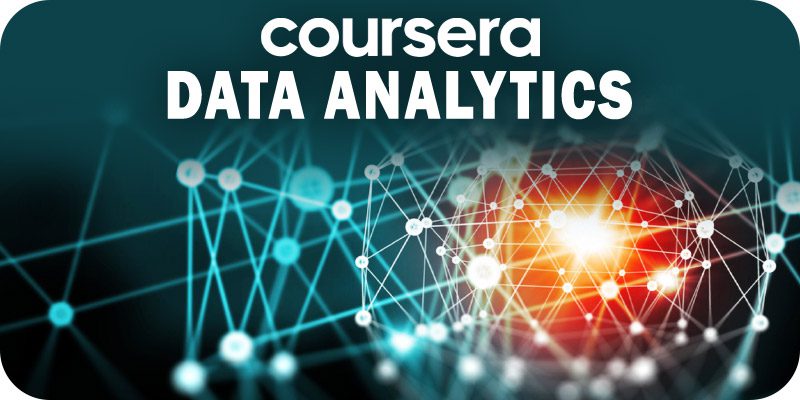 Solutions Review editors give you an inside scoop on top Coursera data analytics courses and specializations straight from the horse's mouth.
Coursera data analytics courses and online training are some of the best ways to gain real-world experience and expand your skills for a career in the field. Coursera is one of the top online education platforms in the world, partnering with more than 200 universities and companies to provide a range of learning opportunities. The platform touts more than 77 million learners around the globe. And not only does Coursera regularly release new training modules for a wide array of enterprise technology jobs, the e-learning platform provides its partners with a sneak peak of its top courses and specialization for 2023.
It's in this spirit that Solutions Review editors compiled this short-list of top Coursera data analytics training and specializations for 2023. These are not Solutions Review's picks. rather, they are Coursera's top picks. As a Coursera partner, we thought we'd bring them to you straight from the horse's mouth. The Coursera data analytics courses listed below are entry-level and can be a great starting point for anybody trying to kick-off their learning this year. We recommend pairing one of these courses with Coursera's new Mathematics for Machine Learning and Data Science as well.
Note: Top Coursera data analytics courses for 2023 listed below are partner links.
Coursera Data Analytics: Top Courses for 2023
---
OUR TAKE: Led by a Coursera "top instructor," this program will help you pursue hob tites like data technician, performance analyst, or even junior data scientist. It'll take you about 6 months to complete, and no experience is required.
Description: Get started in the in-demand field of data analytics with a Professional Certificate from Google. Learn how to process and analyze data, use key analysis tools, apply R programming, and create visualizations that can inform key business decisions. Get professional training designed by Google and have the opportunity to connect with top employers.
GO TO TRAINING
OUR TAKE: This top-rated ML track will show you how to build models with NumPy & scikit, train neural networks with TensorFlow, and apply best practice for all of it. It includes hands-on learning as well.
Description: The Machine Learning Specialization is a foundational online program created in collaboration between DeepLearning.AI and Stanford Online. This beginner-friendly program will teach you the fundamentals of machine learning and how to use these techniques to build real-world AI applications. This Specialization is taught by Andrew Ng, an AI visionary who has led research at Stanford University and groundbreaking work at Google Brain, Baidu, and Landing.AI to advance the AI field.
GO TO TRAINING
OUR TAKE: This IBM-focused training helps you pursue job titles like data scientist, business intelligence analyst, and data engineer. Being an IBM training, students also gain access to IBM's talent network.
Description: Get started in the in-demand field of data science with a Professional Certificate from IBM. Learn the foundations of data science and develop hands-on skills using the tools, languages, and libraries used by professional data scientists. No prior knowledge of computer science or programming languages required to develop the skills, tools, and portfolio to have a competitive edge in the job market as an entry level data scientist.
GO TO TRAINING
OUR TAKE: This Specialization is intended for a learner with no previous coding experience seeking to develop SQL query fluency. It is top-rated and led by instructor Sadie St. Lawrence. It takes roughly 4 months to complete.
Description: Through four progressively more difficult SQL projects with data science applications, you will cover topics such as SQL basics, data wrangling, SQL analysis, AB testing, distributed computing using Apache Spark, Delta Lake and more. These topics will prepare you to apply SQL creatively to analyze and explore data; demonstrate efficiency in writing queries; create data analysis datasets; conduct feature engineering, use SQL with other data analysis and machine learning toolsets; and use SQL with unstructured data sets.
GO TO TRAINING
Solutions Review participates in affiliate programs. We may make a small commission from products purchased through this resource.