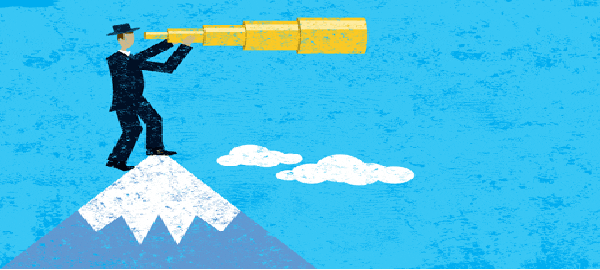 On Wednesday, Gartner will hold it's annual Business Intelligence and Analytics Summit in Munich, Germany. According to CMSWire, the conference will consist of an international community of professionals who will come together in order to make light of innovations as well as to highlight the challenges and risks surrounding the analytics landscape.
The event will feature a mix of Gartner's own in-house research, panel discussions, and real-world use cases, all of which aim to bring industry thought leaders together in order to explore what David Roe and Sherry Toplyn of CMSWire refer to as "the growing sense that big analytics are starting to create big problems."
The conference will focus on the main themes that are causing problems in the analytics market right now, specifically relating to how analytics tools have come in recent years and how new technologies have impacted data collection. In a recent post for CMSWire, Roe and Toplyn outline the hot topics in analytics currently and how the top industry analysts may try and attack them. I thought it would be interesting to summarize their thought processes on those issues:
Big data and big analytics, a match made in Heaven? 
Not so fast. According to Gartner's Research Director Alexander Linden, by 2018, 50 percent of business ethics violations will be directly related to the incorrect use of analytics tools. Given the complexity with which today's analytics tools operate, certain features allow users to dig deep and uncover data that was not readily available before.
Ethics concerns have gone beyond the hypothetical
According to CMSWire's assessment, Gartner wants to sound the alarm in order to let industry folk know that the ethics concerns raised by big analytics have surpassed the hypothetical stage. There are lots of examples, many of which consisting of lost reputations, competitive disadvantages, and compromises to revenue. All of these are very real downsides to the unfettered use of analytics.
A mass exodus to analytics tools
Despite these risks, enterprise organizations are flocking to analytics solutions in order to turn previously unused data into business insights which will allow them to gain an edge on their competition.
Ethics and legality
Organizations become so obsessed with collecting data that they sometimes cross the line with customer information – failing to consider whether they should or have the right to collect the data they do. It's safe to say that this can bring about serious ramifications. These actions have the potential to put a hurting on a company's brand at the very least.
Advanced technologies
According to the article, Linden views today's predictive analytics applications as being so sophisticated that they can extrapolate complex data with such ease that users are able to learn everything about an individual's journey based on aggregate behavior. Creepy? You bet.
Your mobile apps are not your friend
The data that companies are looking to collect is not obvious, according to Linden. The data that companies want is not so obvious to the casual person. In addition, many of the top mobile apps used by millions transfer data back and forth even while not in use. Many use these types of applications on a daily basis without ever realizing that it is tracking everything they do and transferring that information to someone else.
Avoid the landmines
Gartner's Linden notes: "We can't come up with a precise framework or set of rules for operating in this context and [promise] that if you comply with them you will be fine. We cannot prescribe ethics; we cannot prescribe success and what that means."
It's becoming abundantly clear that as the complexity of enterprise analytics tools increases, so do the risks, particularly when talking about the kinds of data companies want to collect and how ethical it is. Hopefully after this week's Gartner conference the experts can help shed some more light on this issue. Your private data may depend on it.
Credit to CMSWire for their original posting.

Latest posts by Timothy King
(see all)