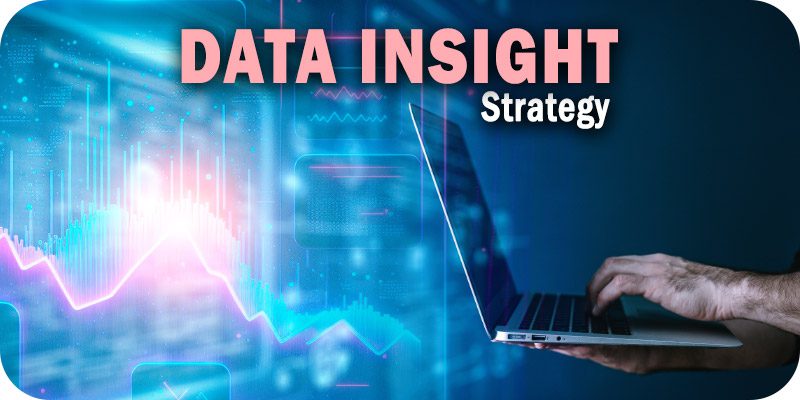 Solutions Review's Expert Insights Series is a collection of contributed articles written by industry experts in enterprise software categories. In this feature, Epicor Chief Product Officer Vaibhav Vohra offers fice data insight strategy examples to consider in your organization right now.
Business leaders know that extracting insights is the key to unlocking long term business value. But today, most companies are wrestling with data challenges on multiple fronts – both in breaking down data siloes to strengthen decision-making agility across their enterprise, and driving stronger transparency, efficiency, and predictability across their supply chains. At the core of it all is leaders know it is easier to generate data than it is to transform it into actionable information. Distilling what questions to ask of your data and how to build a sustainable BI strategy continues to perplex, and the challenge often becomes more acute for small to mid-size businesses with fewer resources.
There are a number of strategies companies can employ to make the shift from data collection to data informed execution and speed their transformation in becoming a data-led company.
Data Insight Strategy
---
Invest in the Right Data Infrastructure
We often hear of data silos – limited integration of platforms, multi-vendor environments, high cost of manual data integration, multiple sites with separate governance processes. As a result, businesses contend with decreased productivity, inaccurate data, duplicate data entry and multiple sources of truth. But with the right, data-centric infrastructure, businesses can break down data silos within their own organizations.
The first step to ensure you have infrastructure that will enable the use of data is to move your business to the cloud. While migrating to the cloud may seem daunting, the benefits are worth it. Being in the cloud allows you to create a data-centric infrastructure that incorporates business flows, data flows, and can be connected to business intelligence tools that can help with your company's data mapping. The cloud also allows employees to access company data anywhere at any time, enabling faster decisions to be made using real-time data. Not only does cloud bring greater flexibility, but it also provides enhanced security. In the day and age of ransomware, data breaches and more – having your data in the cloud can help protect the lifeblood of your company.
The Role of Advanced Analytics
So far in 2023, we are seeing complex data continue to be widely accessible. Moreover, with hardware and model costs becoming more affordable for businesses everywhere, we are seeing a world where access to AI and machine learning tools are being democratized. In order for businesses' tools to succeed, you must ensure you choose a technology partner that can enable these powerful capabilities in the not-so-distant future. If so, it could mean enhanced end-to-end processes for your business.
Now that you have the infrastructure to be in the cloud and data-centric, ensure that you have a plan to incorporate AI and ML into your business flows. It's important to look at your daily tasks, understand how often they're being done and who does them. Many companies use AI applications to simply improve one given task – but by looking at the entire business flow, organizations can use AI to enhance end-to-end processes.
The Right Data Needs the Right People
Most automation and data initiatives fail because an organization may try to replace people instead of empowering them to learn the technology and use it to make better and more informed decisions. The beginning of your automation and data story should start with your people identifying the goals of the data in the first place. From there, it turns into ensuring accuracy and making sense of the data you're given by noticing trends, stress points, breaks in business flow, and more.
It's also important to put people at the heart of your technology decisions. Whether it be employees or customers, technology and rapid change can be difficult to embrace. Instead of asking your people to adopt all of the latest technology that will give you all the data in the world, selectively employ digital technology when you've identified your team goals and know that it will give you a strategic, competitive advantage.
Breaking the Fourth Wall
Going through a digital transformation is one thing – but enabling the digital transformation to modernize and maximize data is the tipping point. To do that, you must look outside of your organization and understand the business flows to optimize from the perspective of your customer. For example, automating your entire quote to cash process ensures data can be immediately collected and analyzed holistically across the organization and with the data all in one place, insights can be drawn delivering immediate value to your business.
Once you look outside, you'll also notice the network of data and intelligence that can be available to you specifically across industry ecosystems. For example, Epicor is connecting the entire value chain of Automotive OEM and Aftermarket parts makers, distributors, and retailers to help drive supply chain visibility, efficiency and speed to market. Epicor Industry Data Analytics today offers visibility to more than one billion part transactions and nearly 14-million vehicle repair events per year. This data allows vehicle service providers to understand their business needs across their specific supply chain so they can make data-led decisions to grow sales and boost customer loyalty. The power that data can have instantly grows the moment you look outside the four walls of your own business.
Focus on Key Initiatives to Become Data-Led
Finally, there is a "crawl, walk, run" progression when you learn to incorporate and take action on data insights across your company. First on the maturity model is being data-informed, where an organization is absorbing data that may provide a basic level of insight, but you may not really know what to do with it. Next is being a data-driven company, where you advance from simply absorbing the data to making decisions on your readily available insights. This is often where companies stop with their data, but to get even further return on data, a company becomes data-led.
When a company is data-led, there is a constant feedback loop of information that allows companies to make immediate and often automated decisions because that intelligence is embedded into their processes and business flows. While data-driven is where we see a lot of companies' data strategies end, what is possible is being so purposeful with your data and automation strategy that your business continuously makes decisions based on insights.
As businesses continue to face consistent supply chain, economic and social obstacles, relying on data insights from so many different places may seem daunting – but if they are able to work through strategies that enable them to be selective and confident in their data, leaders can be able to make meaningful decisions for the future of their businesses.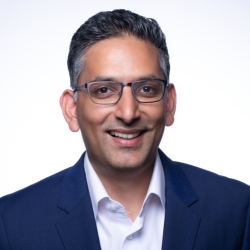 Latest posts by Vaibhav Vohra
(see all)