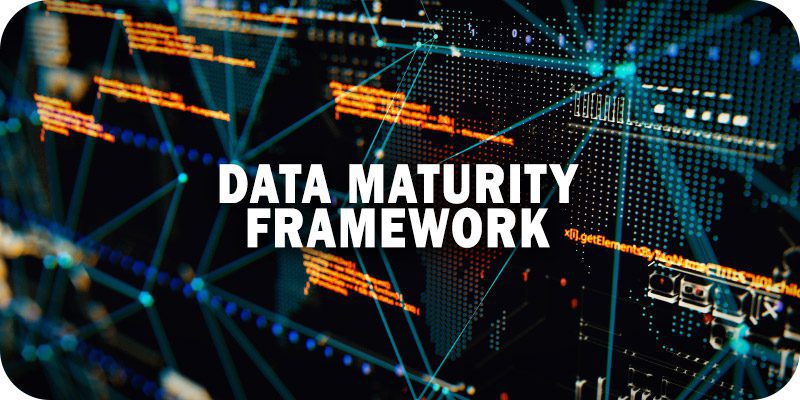 Solutions Review's Expert Insights Series is a collection of contributed articles written by industry experts in enterprise software categories. In this feature, Heap Director of Product Management Vijay Umapathy offers the key benefits and best practices for a data maturity framework.
Customers' expectations of digital experiences and products are continuously changing. Between the effects of the pandemic, recession, and consumers' changing buying behaviors, customers' desires have dramatically shifted. Now, more than ever, consumers crave personalized experiences and mobile options. With access to more brand choices than ever before and social media having an increasing influence on buying decisions, companies have one chance to prove they understand their customer base. The companies that succeed at this, and ultimately ride the shifting societal and economic tides do so by being what IDC refers to as "data mature."
According to a Heap-sponsored IDC whitepaper, data maturity means how well a company uses and leverages data in its decision-making. Data maturity has been proven to provide positive business outcomes, including 3.2x greater revenue for the most mature companies that also saw 2.4x times greater profit and 2.4x greater customer loyalty as measured by NPS scores. Any company can become data mature if they implement a data-driven culture and adopt behaviors of data mature organizations, including getting answers within minutes or hours, collecting data from a single source of truth, reviewing KPIs often, experimenting frequently, and understanding friction points in the customer journey. The good news is that all these behaviors are learnable.
Data Maturity Framework
---
Getting Answers within Minutes or Hours
Data-mature organizations quickly understand their customers and adjust to their wants and needs. This is an increasingly vital function as consumers' wants can change rapidly. Organizations want swift understanding because it means they hold access to accurate data that helps them answer questions about the performance of their digital offerings. According to the IDC white paper, 84 percent of the most mature teams receive answers in minutes or hours compared to only 3 percent of lagging teams.
With this ease of access comes ease in using the data to adjust to the customers' needs. Leading companies were also found to be more than 2x as likely to report that leveraging data for personalization was either "easy" or "somewhat easy" compared to the least mature companies. In other words, the quick time to insights means shortened decision-making timelines and efficient reaching of business goals, especially in terms of fixing experiences and friction points. Companies investing in their data this way outshine competitors who are still figuring out their customers' needs.
Collecting Data from a Single Source of Truth
Single sources of truth eliminate data silos and help form unified customer data profiles through a customer data platform (CDP). CDPs provide data-mature teams with efficient data access that enable an improved customer experience. According to the IDC white paper, 76 percent of leading organizations have a single source of truth, in comparison to only 3 percent of lagging organizations.
Additionally, companies must aim to define their data policies, including how they automate and manage their processes. The IDC white paper also reports that more than 80 percent of leaders fully automate their data validation, formulate clearly defined policies on data access, and have the capability to manage data. Not having a single source of truth and policies around managing data can lead teams to have their data spread across different areas of the business and ultimately muddy the view into the customer's journey.
Reviewing KPIs Often
Reviewing and updating KPIs often enables data-mature companies to be flexible and better meet the evolving needs of customers and the goals of the organization. According to IDC, common KPIs companies monitor include improving customer engagement, reducing customer churn, increasing digital sales, and improving customer satisfaction, while reducing operational costs and increasing marketing ROI.
As reported by the IDC white paper, by reviewing and updating KPIs regularly, data-mature companies achieved 85 percent user retention and a conversion rate of 74.2 percent. Additionally, leading companies reported that they improved their operational cost KPI by 37 percent. Without accurate data, companies would lack the facts to truly measure and update their KPIs to match the customers' goals with the company's.
Experimenting Frequently
Creating a culture of learning and experimentation is central to organizations becoming data mature. According to the IDC white paper, 89 percent of these leading companies pride themselves in having a culture of experimentation. These teams find value in experimenting with ideas, whether they succeed or fail, as it provides learning opportunities about how their products and offerings are working or can be built upon.
Additionally, within the thread of experimentation, 95 percent of leading organizations agree that there is also a culture of using data to challenge assumptions. This process lets them challenge ideas rather than continuing with any they don't understand success-wise or not taking any risk with new proposals at all. Having these insights leads to new or improved products and increased profits.
Understanding Friction Points in the Customer Journey
Data-mature organizations use data to understand the friction in their customer journeys and can make the needed changes to improve these friction points, which ultimately provides better digital experiences and products. According to the IDC white paper, 98 percent of the leading data-mature companies have a good to excellent understanding of customer journey friction points. In comparison, only 29 percent of lagging companies reported having this. In combination with the previously discussed behaviors, teams must invest in the proper tools to collect data that gives that needed insight into what the customer experiences.
Any company is capable of being a data-mature company, and it should be the end goal as it enables them to meet their customers where they are. Improving digital experiences delights customers by meeting their needs, which in turn provides higher profits for the organization. Achieving these positive outcomes simply requires a willingness to create a data-driven culture and the adoption of data best practices, or they risk disappearing into oblivion.
Widget not in any sidebars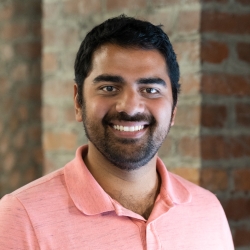 Latest posts by Vijay Umapathy
(see all)