8 Data Science Free Trials to Explore During Software Selection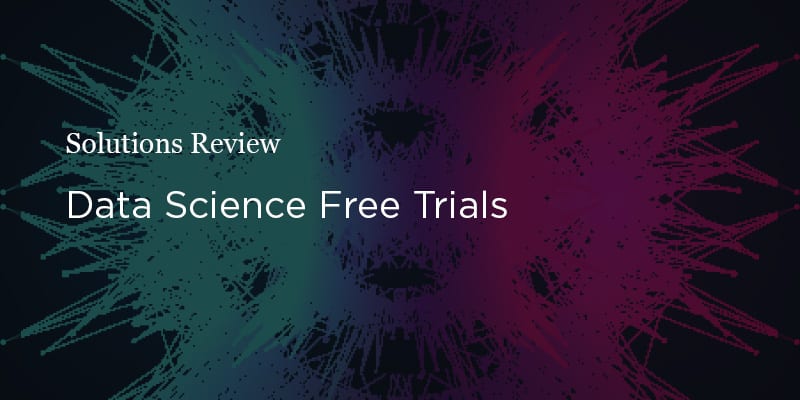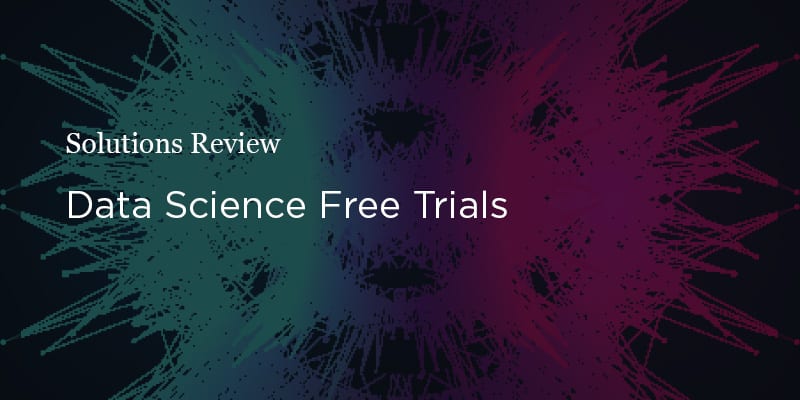 This listing of data science free trials will help you narrow your search for the tools that are best for your organization.
Data integration has been quickly moving to the cloud, with organizations increasingly needing to connect disparate data sources and applications. There are a wide variety of options out there for organizations small and large, many offering advanced capabilities. However, identifying the data integration software that's best for your organization can be a painstaking process, often involving lots of research and long hours speaking to vendor representatives. To make the vendor selection process an easier one, Solutions Review has compiled this list of 14 data integration free trials to explore during the vendor selection process.
Though testing out different solutions could add more time to the process of seeking out and selecting the software that's right for you, we believe it to be worthwhile. It will also provide you more exposure to the tools available in the space, and perhaps even make you aware of features you weren't before. Without further ado, these are the top providers in the data management market offering data integration free trials and a brief synopsis of each. Clicking on the 

 buttons will send you directly to each company's free trial details where you can learn more or sign up and get started.
Databricks
Databricks offers a cloud and Apache Spark-based unified analytics platform that combines data engineering and data science functionality. The product leverages an array of open source languages, and includes proprietary features for operationalization, performance and real-time enablement on Amazon Web Services. A Data Science Workspace enables users to explore data and build models collaboratively. It also provides one-click access to preconfigured ML environments for augmented machine learning with popular frameworks.

[hr style="single"]
Dataiku
Dataiku offers an advanced analytics solution that allows organizations to create their own data tools. The company's flagship product features a team-based user interface for both data analysts and data scientists. Dataiku's unified framework for development and deployment provides immediate access to all the features needed to design data tools from scratch. Users can then apply machine learning and data science techniques to build and deploy predictive data flows.

Note: Dataiku doesn't offer a free trial, but a 'free forever' edition that features unlimited data processing, data on your infrastructure, and up to 3 users.
[hr style="single"]
Domino Data Lab
Domino Data Lab offers an enterprise data science platform that allows data scientists to build and run predictive models. The product helps organizations with the development and delivery of these models via infrastructure automation and collaboration. Domino provides users access to a Data Science Workbench that provides open source and commercial tools for batch experiments, as well as Model Delivery so they can publish APIs and web apps or schedule reports.

[hr style="single"]
H2O.ai
H2O.ai offers a range of AI and data science platforms. Its H2O platform is a fully open source, distributed in-memory machine learning platform with linear scalability. H2O supports widely used statistical and machine learning algorithms including gradient boosted machines, generalized linear models, deep learning and more. H2O has also developed AutoML functionality that automatically runs through all the algorithms to produce a leaderboard of the best models.

[hr style="single"]
MathWorks
MathWorks MATLAB combines a desktop environment tuned for iterative analysis and design processes with a programming language that expresses matrix and array mathematics directly. It includes the Live Editor for creating scripts that combine code, output, and formatted text in an executable notebook. MATLAB toolboxes are professionally developed, tested, and fully documented. MATLAB apps let you see how different algorithms work with your data as well.

[hr style="single"]
RapidMiner
RapidMiner offers a data science platform that enables people of all skill levels across the enterprise to build and operate AI solutions. The product covers the full lifecycle of the AI production process, from data exploration and data preparation to model building, model deployment, and model operations. RapidMiner provides the depth that data scientists need, but simplifies AI for everyone else via a visual user interface that streamlines the process of building and understanding complex models.

[hr style="single"]
SAS
SAS offers a strong suite of advanced analytics and data science products. Its SAS Platform provides access to data in any format and from any source, automated data preparation, and data lineage and model management. SAS Visual Data Mining and Machine Learning automatically generates insights for common variables across models. It also features natural language generation for creating project summaries. SAS Model Manager enables users to register SAS and open source models within projects or as standalone models.

[hr style="single"]
TIBCO Software
TIBCO offers an expansive product portfolio for modern BI, descriptive and predictive analytics, and streaming analytics and data science. TIBCO Data Science lets users do data preparation, model building, deployment and monitoring. It also features AutoML, drag-and-drop workflows, and embedded Jupyter Notebooks for sharing reusable modules. Users can run workflows on TIBCO's Spotfire Analytics and leverage TensorFlow, SageMaker, Rekognition and Cognitive Services to orchestrate open source.

[hr style="single"]