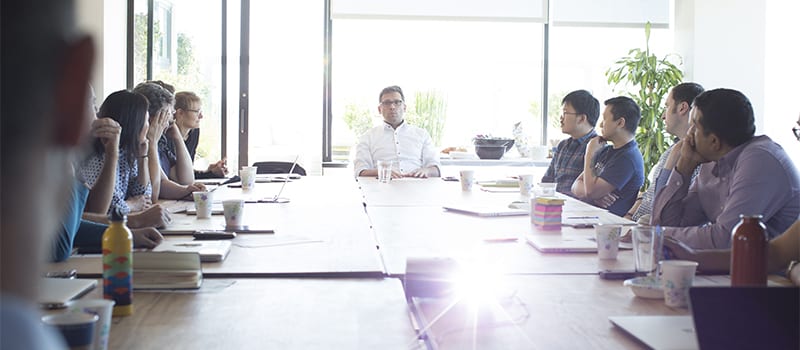 Datameer recently introduced a series of tools designed to help companies discover and implement long-term Data Analytics strategies and best practices. Datameer realizes that the Big Data market is maturing and enterprises need value-based outcomes, and is going beyond traditional technology deployment to provide its customers with a blueprint to success. Datameer is an expert in helping organizations become successful with Big Data and allowing them to leverage knowledge to develop roadmaps that identify relevant use cases, align teams and establish  a mature analytics model that can be operationalized on a per-case basis.
Datameer does this in three unique ways:
Use case exploration: Datameer's Use Case Browser allows stakeholders to explore real-world Big Data use cases to better understand the business and technical components. The browser is based on either industry or data sources, and lowers the barrier for users to understand how Data Analytics can impact their bottom line.
Use case discovery: Teaches business users and teams how to identify and define a set of relevant business use cases. The half-day event focuses on team alignment across lines of business, analytics and IT, and employs a unique process that helps attendees. The session combines multiple consultations and results in the near real-time discovery of new use cases, requirements and barriers to implementation with wisdom of the crowd prioritizing high-value use cases.
Use case operationalization: The company has also created a set of best practices based on years of experience that has helped ensure customers see continued success with analytics. The best practices are tied into education and services that guide companies on their journey, featuring vendor agnostic courses to encourage a deeper understanding of the current market without locking participants into a specific technology.
Datameer's CEO Stefan Groschupf details the company's newest initiative, saying: "After working with hundreds of customers around the world, we've packaged all of our knowledge and experience into a set of simple but powerful tools that will help companies extract high business value from big data. "Serious businesses can't afford to miss out on taking their big data journey to the next level."
For the official press release, click here.
---