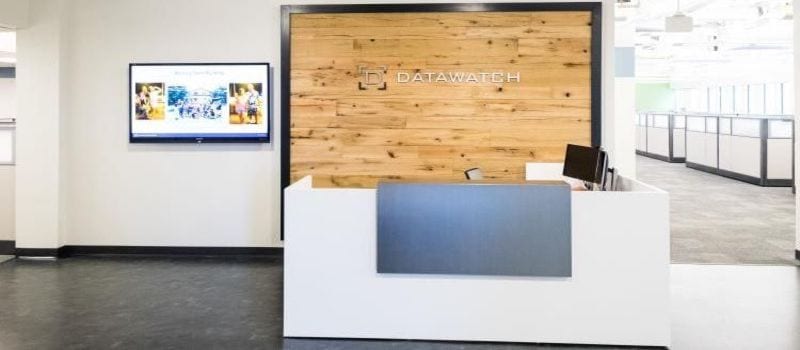 Datawatch this week announced Datawatch Monarch for Tableau, a customized version of the company's self-service data preparation solution that enables Tableau users to speed time-to-insight from visual analysis. With this proprietary tool, users can access, manipulate and blend data swiftly from a wide variety of sources, including PDF documents and other multi-structured dark data sources, and export them directly into Tableau for analysis and visualization. Monarch for Tableau allows any business user to access data from virtually any source, delivering access to all of a company's data.
Datawatch is taking aim at a major competitor with this update, Alteryx, offering a trade-in program for current Alteryx customers, providing them with free access to Monarch for Tableau for the remainder of their existing contract. The vendor explains further: "Alternative solutions are price prohibitive for multiple users in an organization and bring a complex user experience that is challenging for most business analysts. The Monarch for Tableau solution and Alteryx trade-in program are designed specifically to address these obstacles, allowing every business user the ability to unlock, prepare and blend dark data for faster insights."
Additional feature enhancements inside Datawatch Monarch for Tableau include:
Advanced data preparation: Includes more than 100 pre-built connectors to transform and manipulate data with a single click
Work with large datasets: Perform data preparation on a subset of loaded data first for improved processing speed and efficiency
Built-in security and governance: Utilize data masking to protect sensitive information to stay in line with regulatory requirements
Automation server: Augment with Monarch Server Automation Edition to define, schedule and execute repeatable data prep processes
Datawatch's Chief Product Officer Jon Pilkington outlines the details of this new release: "With analysts predicting that data amounts and information sources will continue to grow exponentially, the ability to find, access and prepare the right data for analysis is more important than ever. Datawatch Monarch for Tableau empowers Tableau users with this capability, enabling them to expedite data analysis and visualizations for informed business decision making, improved collaborative processes and a holistic view of company operations."
In conjunction with this product release, Datawatch also unveiled its strategic vision and product roadmap for making what it calls "data socialization" a reality for all business users of self-service data preparation. Future versions of Monarch are currently in beta, and will include key attributes common to many popular social media platforms. This, combined with the data preparation functionalities that current users are already using will enable data analysts and scientists to work with data in a more forward-thinking way. Datawatch is hoping to build upon the high user expectation that leading social media platforms have set in providing on-demand access to key data.
The beta version of Monarch is tentatively expected for release in December while Monarch for Tableau is now generally available for $39 per user, per month.