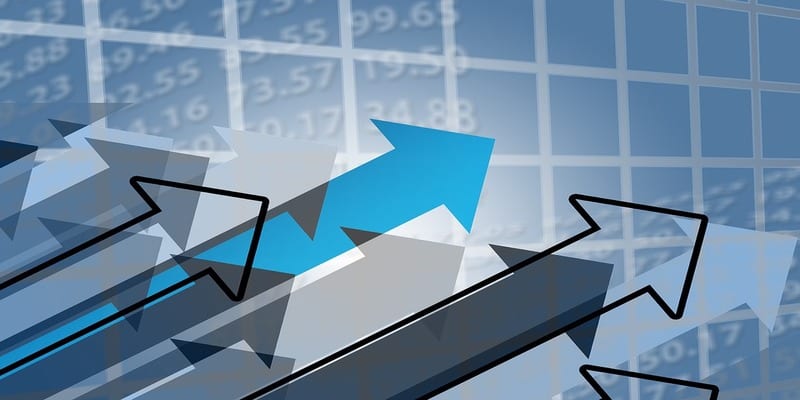 Database Trends and Applications recently released its sixth annual DBTA 100, a listing of solution providers that are "addressing the evolving demands for hardware, software, and services." Some of the vendors are industry veterans while others are fresh on the scene. New in this year's issue is a "View From The Top" which features articles written by executives who are addressing the day's big data challenges in a forward-thinking manner. Readers can also review original research in the Unisphere Research library here.
Data and analytics leaders are being pulled in every direction. The influence of streaming data, the Internet of Things, data lakes, the increasing importance of data analytics, and the dominance of cloud computing are all playing a major role. As the report prominently notes, data is getting bigger and faster all the time, and organizations are being browbeaten by the ever-present factor of regulatory compliance.
At Solutions Review, we track those data analytics providers that have the biggest impact on the marketplace. As such, we've read through DBTA's complete 100-vendor list and segmented the 10 vendors we're following on a daily basis. For an even deeper breakdown of the top BI and analytics solutions, consult our Buyer's Guide for Business Intelligence and Data Analytics Platforms.
Alteryx is a publically traded self-service analytics software company that specializes in data preparation and data blending. Alteryx Analytics allows users to organize, clean, and analyze data in a repeatable workflow. Business analysts find this tool particularly useful for connecting to and cleansing data from data warehouses, cloud applications, spreadsheets and other sources. The platform features tools to run a variety of analytic jobs (predictive, statistical, spatial) inside a single interface.
Arcadia Data is the provider of a visual analytics platform for big data. The platform runs analytics natively in-cluster, helping to accelerate insights from Apache Hadoop or other platforms without moving data. Arcadia features a web-based visual designer that allows users to create dashboards and applications without having to code. Users can choose from a library of more than 25 visual types which include advanced analytics for micro-segmentation, time-series, and correlation analyses.
Information Builders is a New York-based solution provider that offers a wide range of BI and data management software tools. The company's WebFOCUS platform features self-service analytics and data discovery, a visual discovery insight mode, predictive capabilities, and more. WebFOCUS can deploy secure applications to millions of users, and governance functionality enables metadata-driven delivery across an organization. The platform also extends beyond dashboards for executives and analysts by operationalizing data and analytics for line-of-business users.
Jinfonet Software provides the JReport product suite, a Java reporting solution that delivers highly customizable business intelligence. JReport's sophisticated reporting engine seamlessly embeds into any application and empowers and users to make better business decisions by helping them visualize and interact with their data. The company was founded in 1998 and is based in Rockville, Maryland.
Looker offers a BI and data analytics platform that is built on LookML, the company's proprietary modeling language. Looker connects to any relational database like Amazon Redshift or Google BigQuery, and automatically generates data models for specific schemas. Users can refine the models to reflect company-specific metrics and business logic to build KPI dashboards and departmental reports. Looker also offers an embedded analytics platform, Powered by Looker.
MicroStrategy is a publicly traded BI provider that provides out-of-the-box gateways and native drivers that connect to any enterprise resource, including databases, mobile device management (MDM) systems, enterprise directories, cloud applications, and physical access control systems. The MicroStrategy platform enables developers and administrators to simplify and accelerate processes at every level of an analytics deployment. A built-in metadata repository stores and catalogs logical business definitions of enterprise data and forms reusable building blocks for every report, dashboard, and application.
Qlik offers a broad spectrum of BI and analytics tools, which is headlined by the company's flagship offering, Qlik Sense. The solution allows organizations to combine all their data sources into a single view. The in-memory engine and associative analytics indexes every possible relationship to data, and the platform is available on-prem (Qlik Sense Enterprise) or in the cloud (Qlik Sense Cloud). Qlik's product portfolio is rounded out by its Qlik Analytics Platform (embedded and custom tools), and Qlik View, the company's first-generation data discovery tool. Qlik was acquired by Thoma Bravo in 2016.
SAS is the largest independent vendor in the BI marketplace. The company's flagship platform, SAS Visual Analytics, is available on-prem or in the cloud. Visual Analytics allows users to visually explore data to automatically highlight key relationships, outliers, and clusters. Users can also utilize advanced visualizations and guided analysis through autocharting. SAS has made its name as a result of its advanced analytics, as the tool can ingest data from diverse data sources and handle complex models. In addition to BI, SAS offers data management, IoT, personal data protection, and Hadoop tools. The company was founded in 1976.
Sisense is a global business analytics software company with offices in New York City, Phoenix, Tokyo, and Tel Aviv. The company's BI software makes it easy for organizations to reveal business insight from complex data in any size, and from any source. Sisense allows users to combine data and uncover insights in a single interface without scripting, coding or assistance from IT. Their BI and analytics platform is sold as a single-stack solution with a backend for preparing and modeling data. It also features robust analytical capabilities, and a front end for dashboarding and visualization.
Tableau offers an expansive visual BI and analytics platform, and is widely regarded as the major player in the marketplace. The company's analytic software portfolio is available through three main channels: Tableau Desktop, Tableau Server, and Tableau Online. Tableau connects to hundreds of data sources and is available on-prem or in the cloud. The vendor also offers embedded analytics capabilities, and users can visualize and share data with Tableau Public. Tableau is publicly traded and headquartered in Seattle, Washington.

Latest posts by Timothy King
(see all)