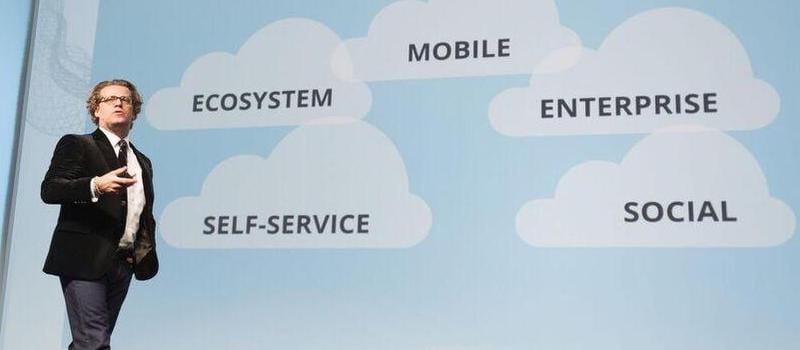 Domo recently announced that it has joined the Cloud Security Alliance (CSA), the world's largest organization dedicated to defining the best practices that ensure a secure cloud computing environment. CSA harnesses the subject matter expertise of industry practitioners, associations, governments, and its corporate and individual members to offer cloud security-specific research, education, certification, events and products.
Domo's membership in the CSA and recently acquired EU-US Privacy Shield Framework certification make the provider's motivation clear that they're committed to advancing privacy and security in the expanding cloud computing sector. The Domo Security & Trust Program represents the security, compliance and privacy controls that are in place to protect its customers' most sensitive data.
Their flagship product offering is the Domo Business Cloud, a platform that connects stakeholders to enterprise data and the people they interact with. Domo is the central platform from which data access can be securely managed and governed across the enterprise and is built to meet the security, compliance and privacy requirements of companies in highly regulated industries, such as financial services, government, healthcare, pharmaceuticals, energy and technology.
Domo's Chief Information Security Officer Niall Browne speaks to the announcement: "The cloud has proven to be more secure than traditional on-premises infrastructure and we are starting to see enterprise organizations move to the cloud at a much more rapid pace. He adds: "There is still a trust barrier that some organizations need to overcome to fully adopt it more widely. We're committed to working with the CSA to develop and lead reliable cloud security standards that further advance trust and enable organizations to more fully reap the benefits of cloud computing."
Domo has seemingly made all the right moves since its founding in 2010, with smaller announcements like this continuing to improve the provider's standing in a thriving marketplace. Domo's concern for data security and privacy in cloud computing environments is important, and it seems as though the company will continue to be an early adopter of technologies and forward-thinking protocols in the months ahead.