Domo Releases Integrated Suite of Data Science Capabilities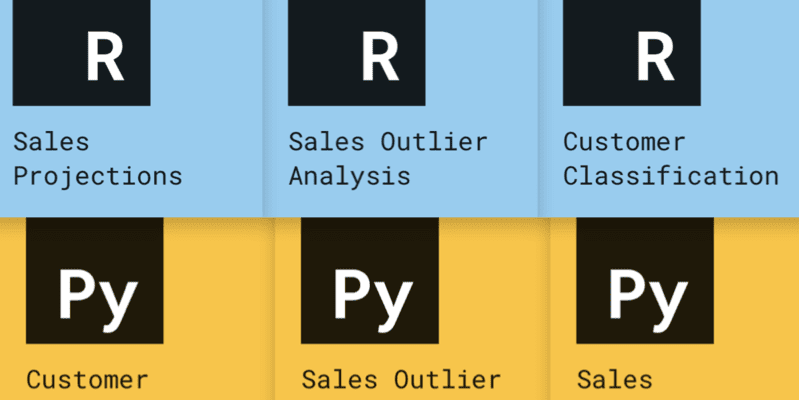 Domo has introduced its new Data Science Suite, a product that provides both basic and advanced data science capabilities directly into the Domo platform. The capabilities provide in-product functionality with R and Python scripting action tiles and data science action tiles, as well as consulting services to support customers through the data science process. This solution-set builds off the company's Mr. Roboto, a set of capabilities that utilize AI, machine learning and advanced analytics.
AI, machine learning and natural language processing power many of Domo's features such as alerts, narratives, forecasts and predictive analytics. The Mr. Roboto capabilities are used in the company's packaged apps and services, including the Retail Performance Suite and now the Data Science Suite.
The new R and Python Scripting Action Tiles enable advanced users to utilize the Domo platform by embedding custom scripts directly into Magic ETL, the company's proprietary data transformation tool. The Data Science Action Tiles address common data science use cases and were designed for use by citizen data scientists. The functions include classification, clustering, forecasting, multivariate outliers, outlier detection and predictions.
Domo's Data Science Consulting Services package provides a team of expert data scientists, statisticians, data architects and data engineers to assist customers in using data to gain insights and predictions. The experts collaborate with customers during each phase of the data science process. Amongst the experts there are also professional educators that can help those just getting started with advanced analytics.
In a statement to the media, the company's CEO Josh James said of the company's newest capabilities: "Our Data Science Suite leverages the power and scale of the Domo platform to enable more areas of the business to benefit from advanced analytics in guiding impactful business decisions."
The new Data Science Suite is available to all current customers and partners.
[hr style="single"]