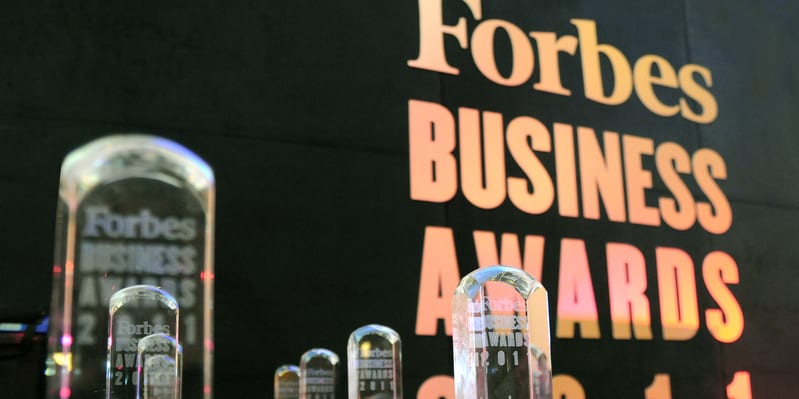 The 2021 Forbes Cloud 100 lists the top cloud companies in the world. Our editors examine which data analytics firms warrant extra attention.
The 2021 Forbes Cloud 100 recognizes the best private cloud companies in the world. Ranging from small startups to venture-backed cloud behemoths, the fifth annual listing makes mention of popular consumer-facing companies like Stripe, Toast, Squarespace, and others. As part of the selection process for the list, Forbes' data partner, Bessemer Venture Partners, received hundreds of submissions from the top cloud startups. A panel of judges selected the providers based on four factors: estimated valuation (30%), operating metrics (20%), people & culture (15%) and market leadership (35%), which the judge panel then weighed to select, score and rank the winners.
The 2021 listing isn't just made up of consumer technology brands, however. The popular award directory also includes a growing number of enterprise technology and software providers. The editors at Solutions Review have perused the 2021 Forbes 100 and identified these top data analytics firms as warranting extra attention. Companies are listed in the order Forbes has them ranked.
The 2021 Forbes Cloud 100 – Data Analytics Firms
2. Databricks
Databricks offers a unified analytics platform that allows users to prepare and clean data at scale and continuously train and deploy machine learning models for AI applications. The product handles all analytic deployments, ranging from ETL to model training and deployment. It is also available as a fully managed service on Microsoft Azure and Amazon Web Services.
34. DataRobot
DataRobot offers an enterprise AI platform that automates the end-to-end process for building, deploying, and maintaining AI. The product is powered by open-source algorithms and can be leveraged on-prem, in the cloud or as a fully-managed AI service. DataRobot includes three independent but fully integrated tools (Automated Machine Learning, Automated Time Series, MLOps), and each can be deployed in multiple ways to match business needs and IT requirements.
42. ThoughtSpot
ThoughtSpot's analytics platform is heavily influenced by artificial intelligence and automation. While it may seem complex, ease of use is actually a strength of the product. It features a full-stack architecture and intuitive insight generation capabilities via the in-memory calculation engine. A distributed cluster manager provides customizable scaling options, and support for existing ETL solutions ensures proper connectivity to desired data sources.
82. Sisense
Sisense makes it easy for organizations to reveal business insight from complex data in any size, and from any source. Sisense allows users to combine data and uncover insights in a single interface without scripting, coding or assistance from IT. Its BI and analytics platform is sold as a single-stack solution with a back end for preparing and modeling data. It also features expansive analytical capabilities and a front-end for dashboarding and visualization.