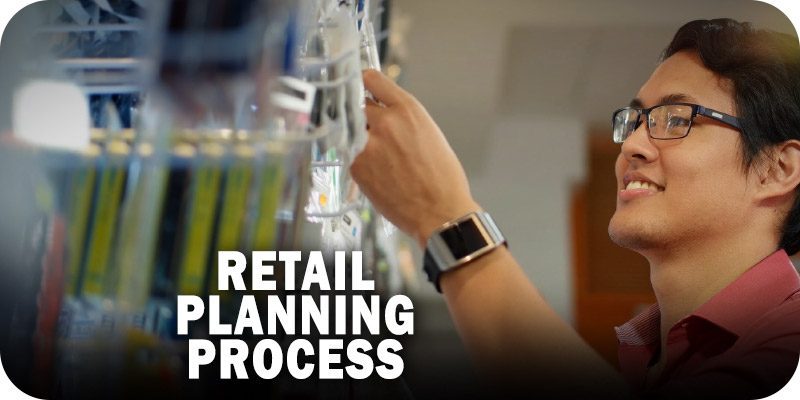 Solutions Review's Expert Insights Series is a collection of contributed articles written by industry experts in enterprise software categories. In this feature, BOARD Head of Global Retail Matt Hopkins offers several key retail planning process improvements to consider making right now.
Although 2023 is off to a challenging start from an economic standpoint, it seems that retail businesses might experience the opposite of a spending slump. Despite ongoing shaky economics in the US (and across the Globe), this year's general retail sales are up by 4 percent compared to last year's figures, according to the United States Census Bureau.
So how can retail businesses focus on driving profitability in 2023? In short, the answer lies in proactive retail planning. Here are just some methods retailers can use to create and improve their approach to retail planning and processes in order to get ahead in today's competitive retail market.
Retail Planning Process
Using AI to Open New Possibilities
Planning has always been the orchestration hub of a retailer's profit and loss. By coupling it with AI, retail businesses can achieve a game-changing combination. In practice, the AI advantage in planning means automating the key aspects of running a successful retail business, such as inventory optimization, dynamic pricing, and promotions. According to an industry study, small investments in AI may increase income by up to 6 percent, with the potential to triple to 20 percent or more.
Considering the fast-paced and constantly shifting nature of the retail sector, AI empowers businesses to adapt in real time to changing consumer behavior, expectations as well as fashion trends. Considering the upcoming summer season and the lightspeed of new styles picked up by consumers, it's likely that the period immediately following the Easter break will be one of the busiest for merchants.
Because AI is data-driven, the technology can provide insights into unexpected shifts in trends, which is especially important for retailers regarding inventory. Automation is a game-changer when it comes to ordering and managing the number of products, as too much or too little inventory at a time is a huge barrier for many retail enterprises. Retailers may cut down on stockouts and prevent overstocking through automation, removing unnecessary waste from the equation and increasing profitability.
Factor in True Cost-to-Serve
Staying on track with the retail market, competitors, and profit goals remains a common challenge in the retail industry. But getting ahead of this track doesn't necessarily involve curating a complex strategy in order to stay competitive. In fact, it can be achieved through incorporating true cost-to-serve at Stock Keeping Unit (SKU) in replenishment planning.
In practice, this implies that retailers must make their entire end-to-end decisions more transparent, whether that means providing information about inventory levels or managing purchase orders. Regular checks and assessments of inventory levels and consumer demands are an important practice too – and another key component to competitive replenishment planning.
Without it, retailers will remain in a disadvantaged position to rebalance their inventory and, in turn, would struggle to proactively provide a healthy supply to fluctuating consumer demands. Whether it's in response to influencer-driven trends or extreme weather shifts – they could end up reactively scrambling for stock, which in a rapidly changing industry will leave them far from profitable.
Adapting to Trends in Real-Time
'Business as usual' has fast become an obsolete concept. Since the last lockdown restrictions were lifted, we are reminded of the economic rollercoaster and supply chain disruption all businesses have experienced in recent years. It's taught us all that financial loss could be around the corner at any time. However, we now know how to deal with this. In fact, retailers can utilize intelligent planning to simulate potential scenarios with far-reaching consequences in a globalized world, such as a pandemic or neighboring conflict.
Scenario planning builds both a more robust planning process and a more resilient retail operation. This significantly helps decision-makers carry out de-risk measures.
Retailers are much more likely to avoid financial loss if they study their data dashboards and prepare for any disruptive circumstances. Retail companies can utilize artificial intelligence (AI) in supply chain management to simplify the entire process, from managing logistics to evaluating product delivery to customers. These businesses can spot friction points in their supply chain immediately and try to strengthen them proactively or find more sustainable methods before the next potential threat to their profitability arises.
The confusing macroeconomic signals in the US are being felt all the way up the business chain. Decision-makers are also struggling to grapple with the fallout of the economic downturn, from labor shortages, record-low unemployment to consumer behavior in retail. As retail sales increase amidst inflation, it feels particularly hard to predict the path ahead at the moment. In the US and beyond, it's not clear where the economy is headed, and for listed businesses, delivering market-specific guidance is more difficult than ever. However, one path remains clear, and this is the path to profitability in 2023.
Retail organizations prioritizing profitability alongside wise planning are expected to build a bigger and bolder presence in a sector that is becoming more competitive every year. Effective retail planning holds the key to success, whether it's implementing robust internal procedures, creating greater consumer bases or driving sustainable growth.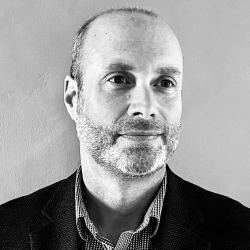 Latest posts by Matt Hopkins
(see all)