Solutions Review's Expert Insights Series is a collection of contributed articles written by industry experts in enterprise software categories. In this feature, Prophix CEO Alok Ajmera offers a brief commentary on finance team cash flow analysis and why cash is king now and in the near future.
Just as organizations began to emerge from the many pandemic-related challenges of the last couple of years and pivot their attention back to innovation and growth, macroeconomic headwinds threaten to create another year of market uncertainty in 2023. This year, businesses are being forced to tighten their belts in what appears to be another disruptive market, with increasing inflation, high interest rates and geopolitical tensions.
It's common in times of uncertainty for businesses to "batten down the hatches" and abandon the goals and initiatives that are central to their continued growth and success, such as adopting new innovative technology solutions. However, while some companies may be looking to slow their technology spend this year, those businesses that double down on infrastructure, data, and broad analytics technologies will benefit from a higher level of visibility into critical metrics, helping them to rise to the occasion – making the difference between sink or swim.
Finance teams, in particular, need this deeper insight into metrics (e.g., cash flow and debt covenant management). The economic climate will require them to conduct weekly and even daily cash forecasting to thrive in this challenging environment. Having the right tools and processes will help them better predict and plan for potential scenarios to keep their businesses on track.
Following are some guideposts to help map out what's ahead for finance teams in 2023:
Finance Team Cash Flow Analysis
Cash Retakes its Crown
The economic shifts of the last few years have led to the perfect storm: a trifecta of rising interest rates, growth headwinds and steep inflation are placing pressure on cash – and businesses are feeling the squeeze. The best way for businesses to survive this challenging economic environment where "cash is king" is through rigorous and consistent cash management for the foreseeable future.
Financial Covenant Management Goes Front and Center
For highly leveraged businesses, those with any significant amount of debt, covenant management is critical in the year ahead to avoid putting the company at risk. If businesses are not managing their covenant tightly, they will be inviting the bank to come in and collect their cash. In contrast, businesses without debt are in a good position to prioritize growth and use their cash reserves to buy a competitor, grow market share or make other strategic investments.
Forecasting Gets Granular
No one knows what the economic future looks like in the months ahead. Depending on where a business is situated, whether in North America or Europe, there are location-specific macroeconomic conditions at play causing finance leaders to be meticulous about managing their cash. Expect to see finance teams conduct weekly and even daily cash forecasting. Financial performance management software will help companies to automatically track and analyze cash inflows and outflows so finance leaders can predict and plan for potential scenarios. This level of granular visibility will empower finance leaders to make quicker, better, more informed decisions in the face of complicated uncertainties.
Volatile Currencies Challenge the Cash Throne
Currency fluctuations will continue in 2023, impacting actual profit and global competitiveness and placing added pressure on finance teams to handle contractual and operational risks. Finance teams with international operations will need to closely monitor accounts receivables, accounts payables and debt obligations, as changes in exchange rates run the risk of increasing the actual cost of an outstanding payment or decreasing the actual dollars received in payment.
Back to Basics in Finance
This year will demand a call to fundamentals, where finance teams will be encouraged to step back and rethink processes, team skill sets and technologies that enable granular monitoring of financial principles and cash flow. Data visibility, financial discipline and human decision-making will rise to the forefront of finance activities, paving the way for more advanced technologies like artificial intelligence (AI) and machine learning to take hold once businesses gain greater confidence in the economic outlook the second half of the year.
Infrastructure & Data Investments Pay Off
An anonymous Navy Seal was quoted stating, "Under pressure, you don't rise to the occasion, you sink to the level of your training." This same idea can be applied to businesses' financial planning and cash management this year. Businesses that double down on infrastructure, data and broad analytics technologies will soon benefit from a higher level of visibility into critical metrics such as cash flow and debt covenant management, for meticulous forecasting and long-term strategic decision-making.
The Employee/Employer Clash Continues
Governments around the world are taking steps to cull inflation and cool the economy, and employers are bracing for the resulting impacts by pausing hiring, freezing wages and laying off staff. But friction is mounting between this macroeconomic environment and the immediate reality faced by employees, who see rising costs of goods and a still-bustling job market as justifications for salary increases. Organizations will be in a game of tug-of-war to hold onto their cash over the next 6-9 months as the job market, and employees' expectations, level-set.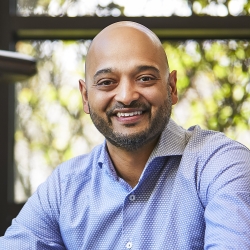 Latest posts by Alok Ajmera
(see all)